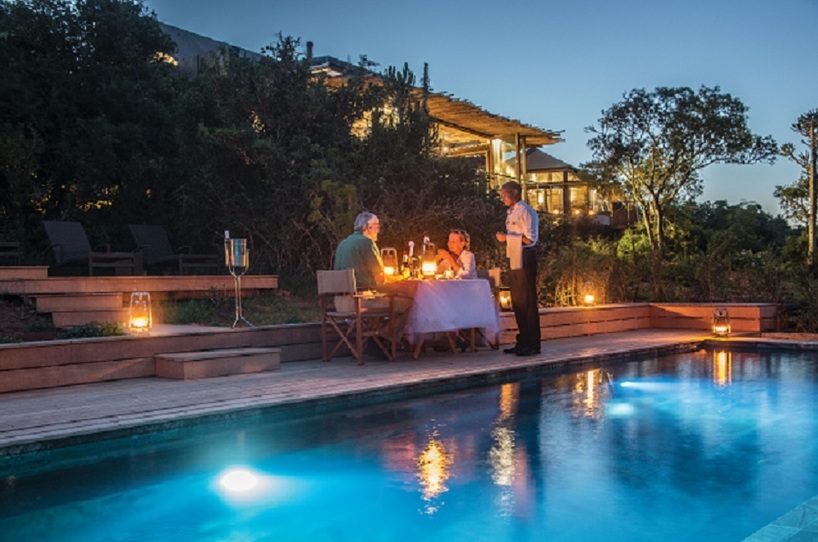 Tipping while on a South African safari is a controversial and often sensitive topic. Safari guests travel from all corners of the earth to experience the beauty of South Africa, our people, landscapes and animals, bringing with them a kaleidoscope of diverse cultural norms and perspectives. With regards to tipping, for some cultures it is the norm, while for others it is a totally foreign concept and can cause discomfort and irritation that detracts from the overall safari experience.
In South Africa tipping is not just the norm it is a daily practise, from tipping the car guard, to the barista who makes your coffee or the waitress who serves you at dinner. Tipping is an important part of the South African economy, providing the only source of income to the industrious but unemployed or supplementing the income of many minimum wage earners.
We thought it was important to give you a wider perspective on the topic before embarking on your South African safari, so that the elephant in the room does not detract or distract from what could be a trip of a lifetime!
Remember that tipping is always your choice, it is never mandatory. The objective is to give you all the information you need to make an informed decision.
The Big Picture – Should You Tip on South African Safaris?
The most common criticism is that a safari holiday is exorbitantly expensive and sceptical guests often query: "Surely the cost of a safari should account for decent staff salaries or wages that negates the need for additional tipping?"
On the surface the criticism may seem valid, but consider for a moment the varied costs of running a private game reserve and various safari lodges - from staff salaries and wages, accommodation, food, transport and training to electric game fencing, road maintenance, running a fleet of safari vehicles with maintenance and fuel costs, operating an anti-poaching unit to protect wildlife, developing an ecology centre to ensure best conservation practice, paying for insurances, maintaining the lodges and the list goes on and on. In most safari operations the cost of staff is the most significant expense to the company. Imagine this in the context of Kariega Game Reserve that employs nearly 300 staff members. An overall increase in wages would necessitate an increase in the cost of the safari experience for guests, making a South African safari experience unaffordable to many more people.
From the staff perspective, many of whom have minimal education, come from overlooked, under-resourced communities and are the only breadwinners in their family, tips are not only a welcome supplement to their income but also a source of pride and motivation in their work. Your tip is personal. It is not just a 'thank-you'. It is a reflection of how the person has cared for you and ensured your safari and South African experience is one you will cherish.
From a South African perspective, tourism remains a key driver of South Africa's national economy and contributes significantly to job creation. The sector contributes about 9% to the country's gross domestic product (GDP). In addition many companies, including Kariega Game Reserve, are actively developing a responsible and sustainable tourism business, whereby commercial success drives meaningful reinvestment into the communities of their staff members and the natural environment that supports them all. Kariega Game Reserve and the Kariega Foundation are active partners and great examples of a sustainable tourism model.
This big picture shines light on the distinct positives that emerge for choosing to go on a South African safari and choosing to tip.
You are supporting the South African economy and creating jobs for people.
If you chose a destination that is committed to sustainable and responsible tourism, you are contributing to the rejuvenation of communities and natural environments.
You are helping keep the cost of safaris down and accessible to more people.
You are contributing to a staff member's sense of self pride, motivation and ease of living.
Who to Tip on a South African Safari?
If you do decide to tip, it is important to know who to tip.
Generally, tips are given to workers who are not 'professionals' in the sense that they haven't necessarily had significant tertiary education to qualify for a specific job, with the exception of spa therapists and your field guide, who all hold formal qualifications. More specifically tips could be offered to:
Back of House Staff: cleaners, housekeepers, porters, cooks, sous chefs, gardeners, maintenance workers, wood gatherers, fencing staff, guards and anti-poaching units
Front of House Staff: guides, waiters, waitresses, barmen, dancers, spa therapists and transfer drivers.
How to Hand over Tips
At Kariega Game Reserve guests will find tipping envelopes in their chalet, suite, with the lodge manager and at reception. There are separate, labelled envelopes for guides, lodge staff and the boma dancers. If guests choose to leave a tip they are requested to leave them in the respective envelopes and hand the envelope in at reception or to the manager on departure. These tips will be distributed fairly to our team. To avoid confusion and in the spirit of clear communication, Kariega has included information on tipping in the room directories and welcome information. Tips can also be added to the guests account and paid by credit card on departure.
Every South African safari lodge has it owns system of collecting and distributing tips. However, it is the norm on all game reserves in South Africa to tip your guide separately to other lodge staff. If you enjoyed your spa treatment a tip can be given directly to the therapist.
How Much to Tip on South African Safaris?
Once again the guidelines at each safari lodge may differ and the guest always has autonomy of whether or not to tip and how much to tip based on the level of service they have enjoyed.
The norm on all game reserves in South Africa is to tip your safari guide a minimum of R200 per person per day. In addition the norm is to tip lodge staff a similar daily amount, that is later divided between them.
Kariega Game Reserve falls within this norm and recommends that guests tip lodge staff and guides separately using this guideline. 
Advice for Tipping on your South African Safari
In order eliminate admin while on holiday and maximise the enjoyment of your South African safari experience we recommend that you plan for tipping before departure. Look over your itinerary and identify when and where you will be required to tip. You can also check with your booking agent, tour operator or directly with each booking prior to your arrival. Decide how much you are willing or able to allocate to tips and how you would prefer to contribute. Tips can be paid on your credit card or in cash in the local currency. If you choose to bring cash, please make sure to keep this safe on your travels, along with your other valuables, by placing them in the in-room or lodge safes.
Most importantly, if you decide to tip, do so with a happy heart and the knowledge that you are making a huge difference in the life of someone to whom your tip means an enormous amount in terms of self pride, job satisfaction and ease of living.
If you have any questions or comments please add them below or contact us via email on reservations@kariega.co.za. We look forward to welcoming you on a memorable South African safari.