New Safari Boats Launched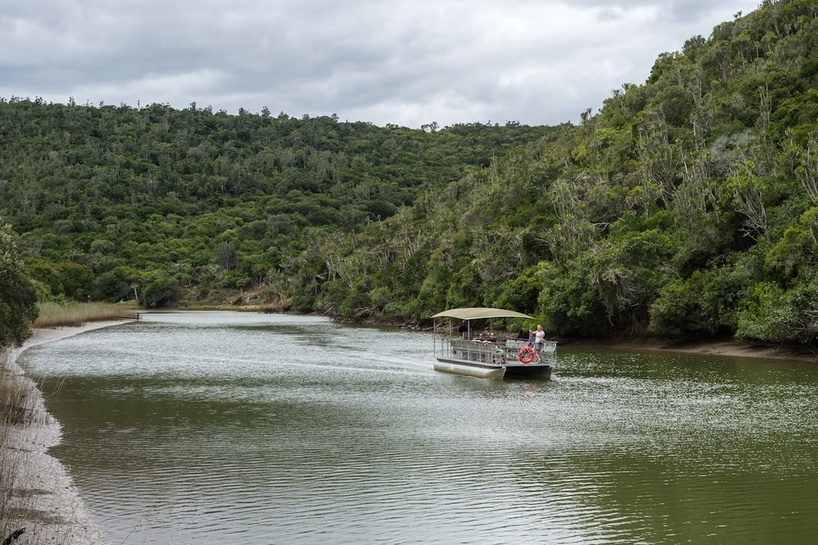 Kariega Game Reserve recently launched two new safari boats onto the Kariega river. Cruising down the majestic Kariega river is included in the Kariega safari experience and the new boats ensure that our guests enjoy the experience in comfort and style!
Safari Boat Launch a Challenging Exercise
Launching the boats at the mouth of the Kariega river proved to be a challenge for the Kariega maintenance team. The boats were manufactured in Port Elizabeth, in two separate units, the pontoon and the upper deck, which then had to be assembled on the water. It was quite a challenge for the maintenance team to hold the boats in place for the assembly process to take place. The Kariega river mouth is notorious for the strength of the tidal pull. The maintenance team reported that their efforts attracted quite an audience. Thankfully the job got done and the 14km cruise upriver to the Kariega jetty gave them plenty of time to recuperate.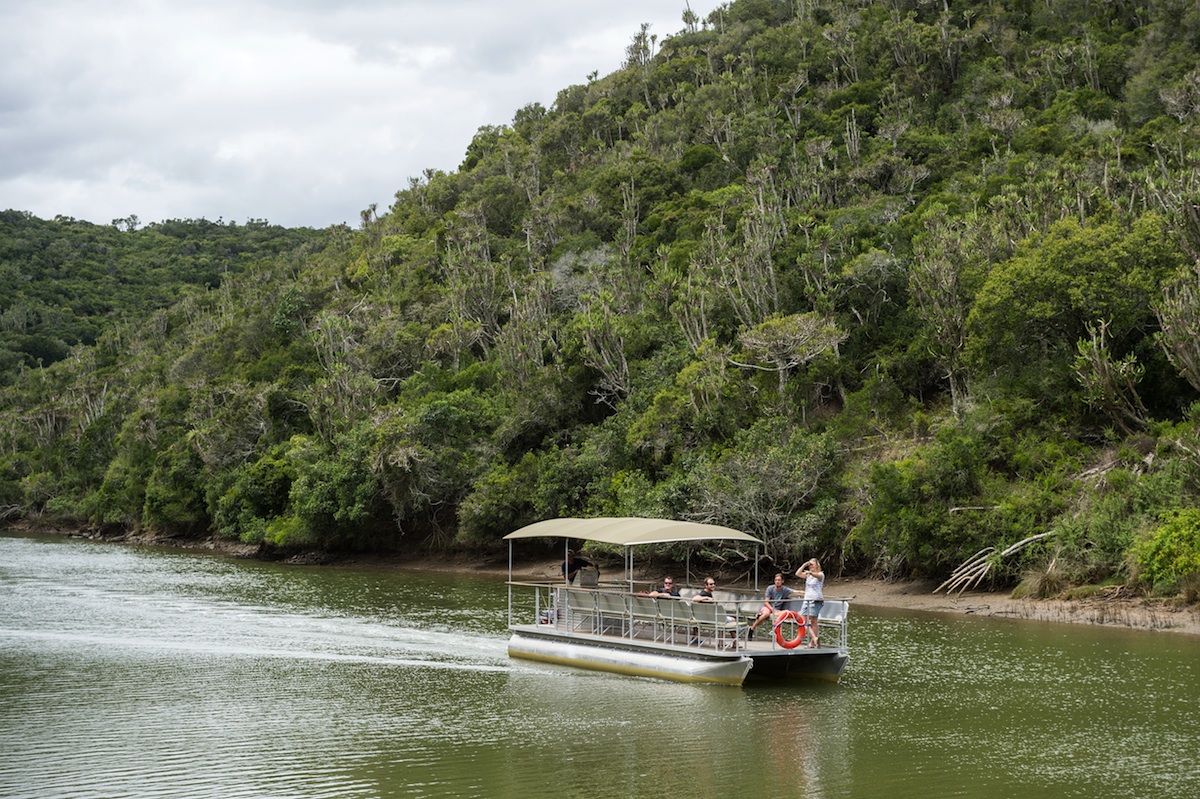 River Cruise Highlights Include Fish Eagles and Kingfishers
The Kariega river cruise experience offers wonderful peace and tranquility – a perfect blend of blue skies, upward reaching rock faces, with euphorbia scattered mountains and meandering waters, all alive with the tweeting and fluttering of numerous birds. The highlights include frequent sightings of the beautiful kingfisher and if one is very fortunate being graced with the presence of the magnificent fish eagle.
Did you enjoy your cruise down the Kariega river in our new safari boats? Did you see the fish eagles? Please share you comments below or tell us all about it on our  Kariega Facebook page.