Welcoming the new baby rhino to Kariega Game Reserve
As promised here are the first three images of the new white rhino calf which was born around the 6 March 2013. It seems we welcome a baby girl! These great images were taken by Kariega Game Reserve ranger, Chelee Brown. Thanks Chelee!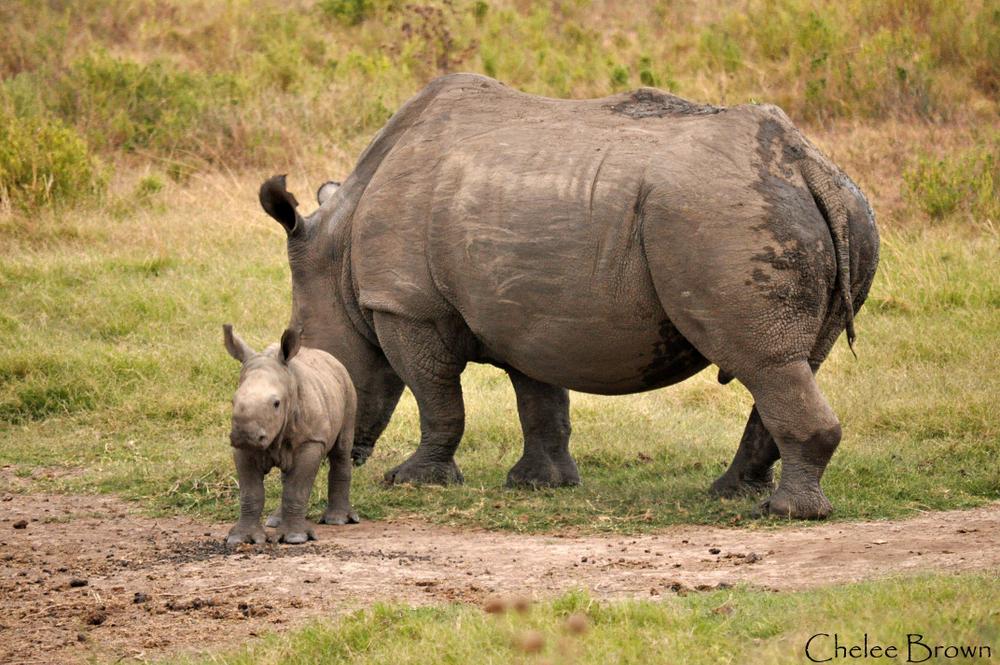 Jason Loest, Kariega Game Reserve operations manager, shares his side of the story:
"Thandi had separated from the other female which was the first indication that something was happening. When Thandi was first seen on her own would give a good indication on when the new baby was born. I would guess around the 6 March 2013.
There was always a possibility that she could have been pregnant before the poaching incident. Some comments popped up about Thandi getting thinner but I just thought the other female was getting bigger - as it turns out she was.
By Monday (11 March) when there was no sign of the other female and Thandi was still on her own I decided to investigate and went in on foot to look for our missing rhino. I was a bit nervous but was very pleased to find fresh signs of her and it didn't take me long to find an area she had spent an awful lot of time in and along with that I came across what looked like afterbirth. I unfortunately didn't find the animals. Tuesday I went up in a helicopter to try and get a visual of the potentially new mother and calf and was fortunate to catch a glimpse of her in thick bush and with her was a tiny little miniature of herself. I then left them in peace returned the following day on foot once again but still had no luck in finding them in the dense thicket that they have chosen for a nursery."
After that, as we can see the mother has brought her calf out into the open, and Chelee was lucky to get some great shots. We hope you enjoy them, and look out for more to come!