Male Lions Fight for Mating Rights
Thank you to Kariega Game Reserve Field Guide, Braden Colling, for this awesome video of two male lions fighting for dominance and mating rights to the female. The two male lion in the video have recently been introduced to the reserve to ensure the genetic integrity of the Kariega pride.
Kariega Game Reserve spans 11 500 hectare of pristine wilderness in the Eastern Cape of South Africa and works in partnership with the Kariega Foundation to create a sustainable and responsible eco tourism model that values the delivery of an incredible safari experience coupled with dedication to pioneering and best conservation practices as well as a commitment to the continued rejuvenation of it's neighbouring communities.
It is located between the towns of Kenton-on-Sea and Grahamstown (Makhanda) and is home to numerous creatures, including the Big 5 and Small 5.  Lions, are one of the apex predators on the reserve that play a crucial role in conservation efforts and maintaining the natural balance of this wilderness area. 
The management of lion populations within a smaller protected areas is complex.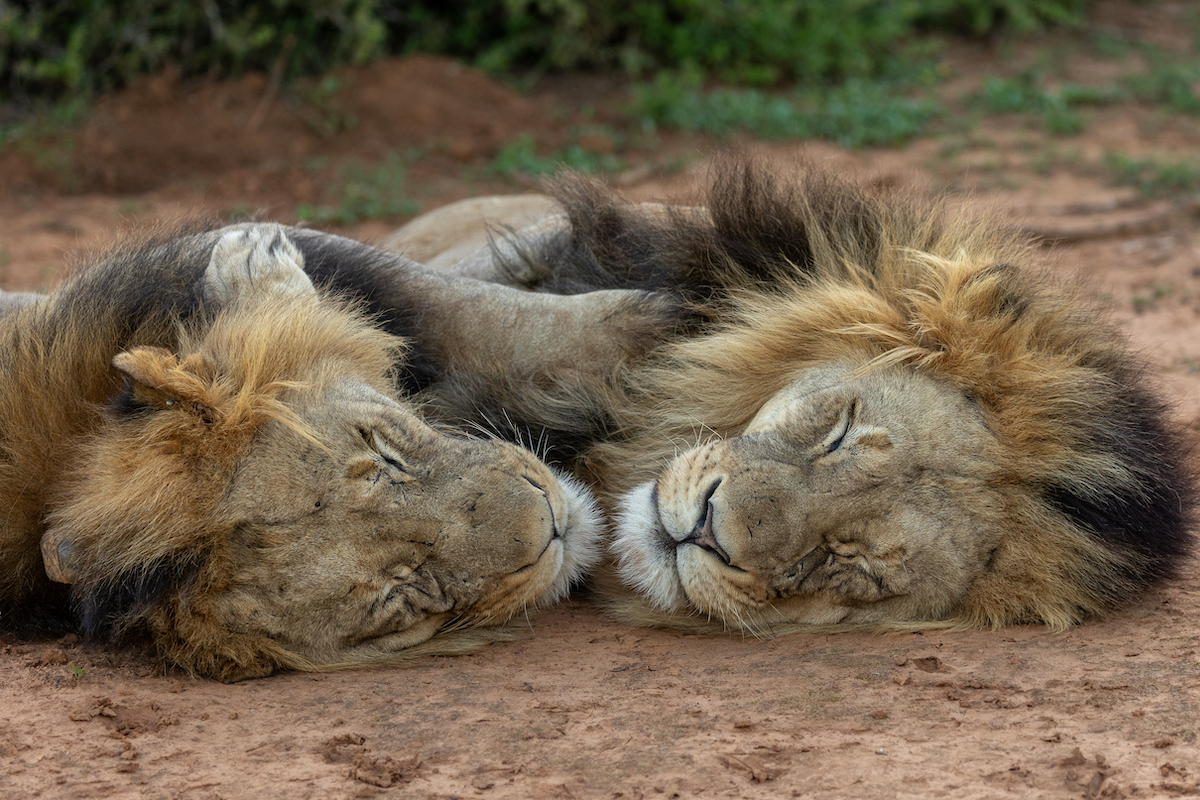 Management of Wild Lion Populations
Lion populations can be classified into three main groups, determined by the scales of human intervention:
Free-roaming
Wild-managed
Captive breed populations & #160;
In free-roaming populations, no intervention other than restricting their movement occurs, as in the case of large national and transfrontier parks, spanning 500 000 hectares or more and carrying populations of over 500 lions. Captive populations are the complete opposite where lions are kept in small camps, usually not bigger than one hectare. They are given food and water and their social and reproductive habits are strongly managed. 
As global habitats for wild animals have declined, so conservationists identified the need to manage wildlife sustainably in smaller areas, which introduced the practice of wild-managed lion populations. Lions in these populations occur in areas generally less than 10 000 hectares; they hunt and feed for themselves like free-roaming populations, but breeding is controlled with the objective of mimicking natural processes as closely as possible to ensure a stable and sustainable population.
The lion population on the Kariega Game Reserve falls into the wild-managed class, and to assist with associated challenges Kariega is a member of the Lion Management Forum (LiMF) together with about 60 other protected areas in South Africa that house wild-managed populations. Within LiMf we share experience, best practices, access to recent studies, participate in research projects and new technologies on how best to mimic these natural processes to ensure sustainable populations. 
Maintaining Genetic Diversity
One of these challenges is maintaining genetic diversity in an isolated population, and it is addressed through a process called 'meta-population management'. In simple terms, within a meta-population 60 plus wild-managed populations that are isolated from one another are viewed as one population where genetic material is moved between one another through translocations and introductions. 
Managing a meta-population is dependent on three things:
Accurate and reliable data
Selection of translocation based on social behaviour
Selection of translocation based on genetics. 
In terms of maintaining genetic diversity, it is common practice for males within the meta population to be moved between wild managed sites.
Two key genetic factors need to be considered before new males are introduced:
Inbreeding coefficient
Heterogeneity, or genetic diversity.
Free-roaming populations are used as the benchmark. Genetic data in the form of a DNA certificate for possible suitable new males is assessed to ensure that their introduction to the wild managed area will not push the inbreeding co-efficient to below the average for a free-roaming population and also not compromise the current populations heterogeneity.
This is the process that was concluded before translocating the new males to Kariega Game Reserve. On arrival they went through a climatisation period of about 6-8 weeks in a Boma, before being released onto the reserve.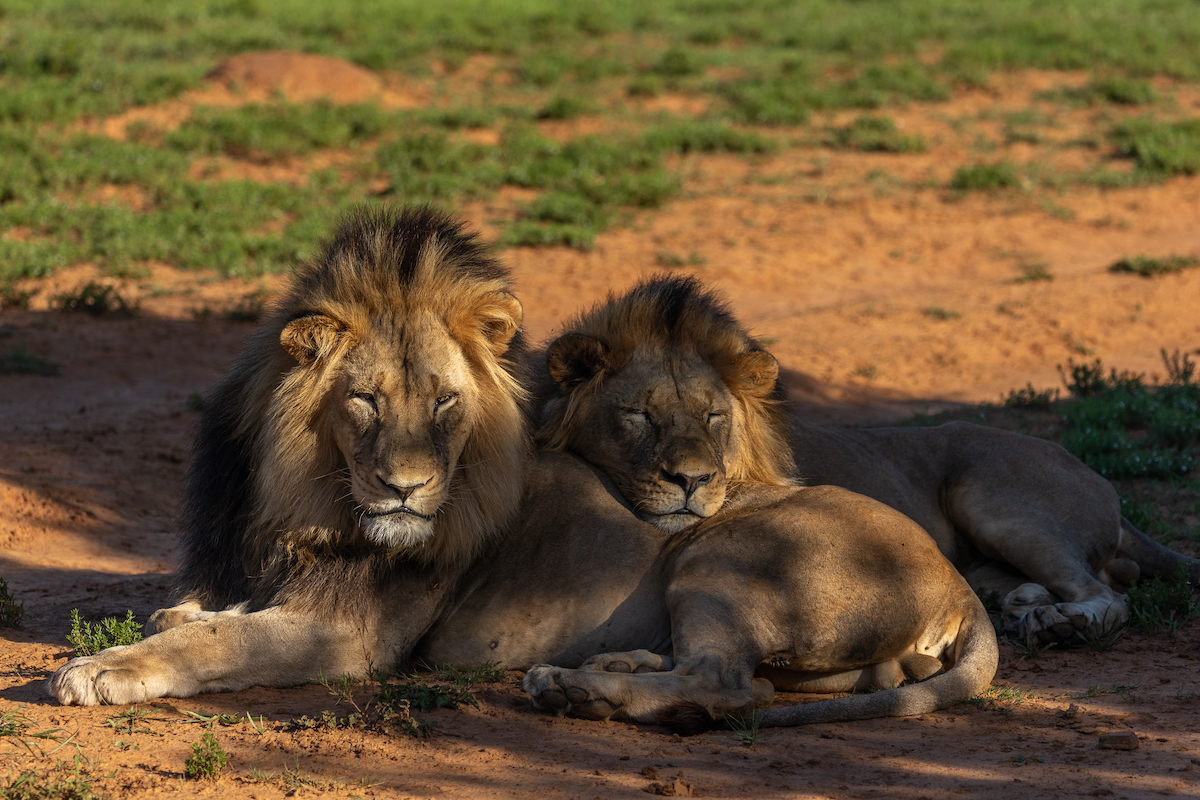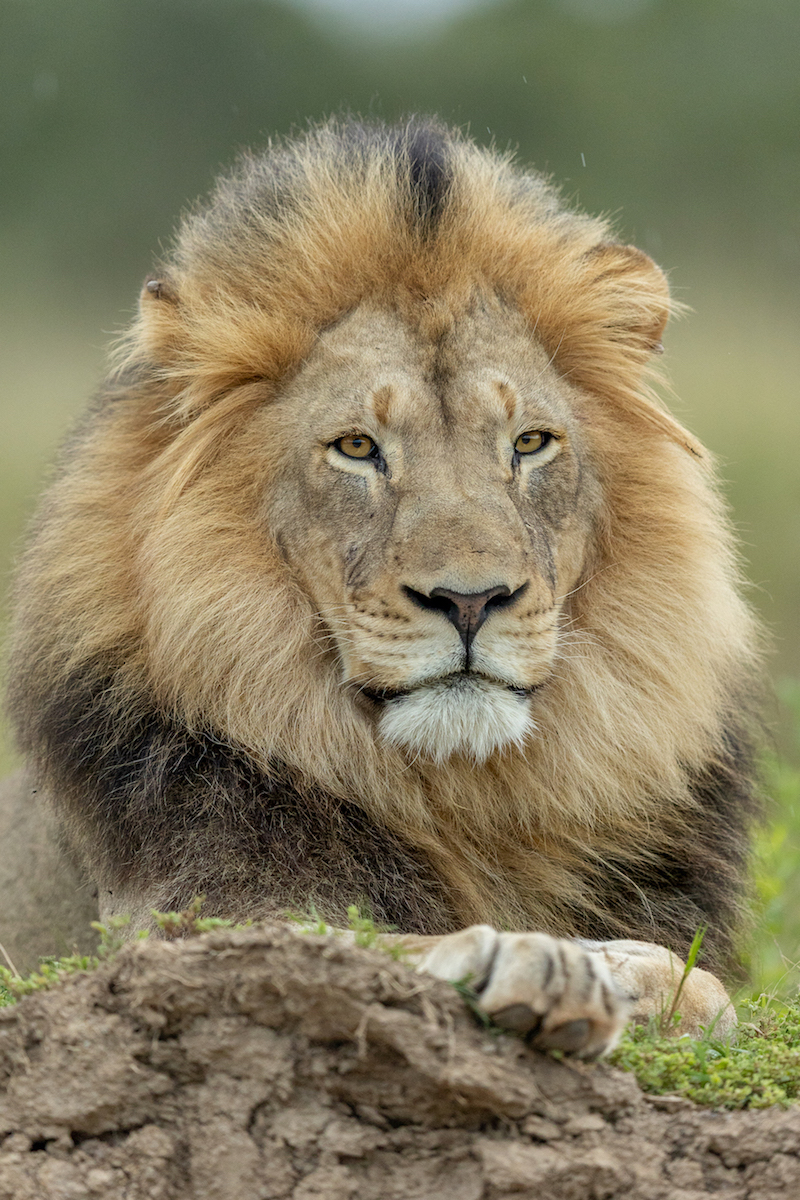 Male Lions Fight For Dominance
Even though the males are brothers that will need to establish who is the dominant male with mating rights to the females. 
Dominance in male lions start from a young age and coalitions can either be brothers or none related males that join up during their nomadic stage, which is from about 3-5 year of age. Coalitions are generally 2-3 males, but coalitions of up to 9 males have been recorded, and within these coalitions there exists a clear hierarchy, that may be challenged from time to time. Although a dominant male will generally be responsible for 80-100% of the cubs in his territory, the conflict between coalition males is most prominent when there a female is in oestrous.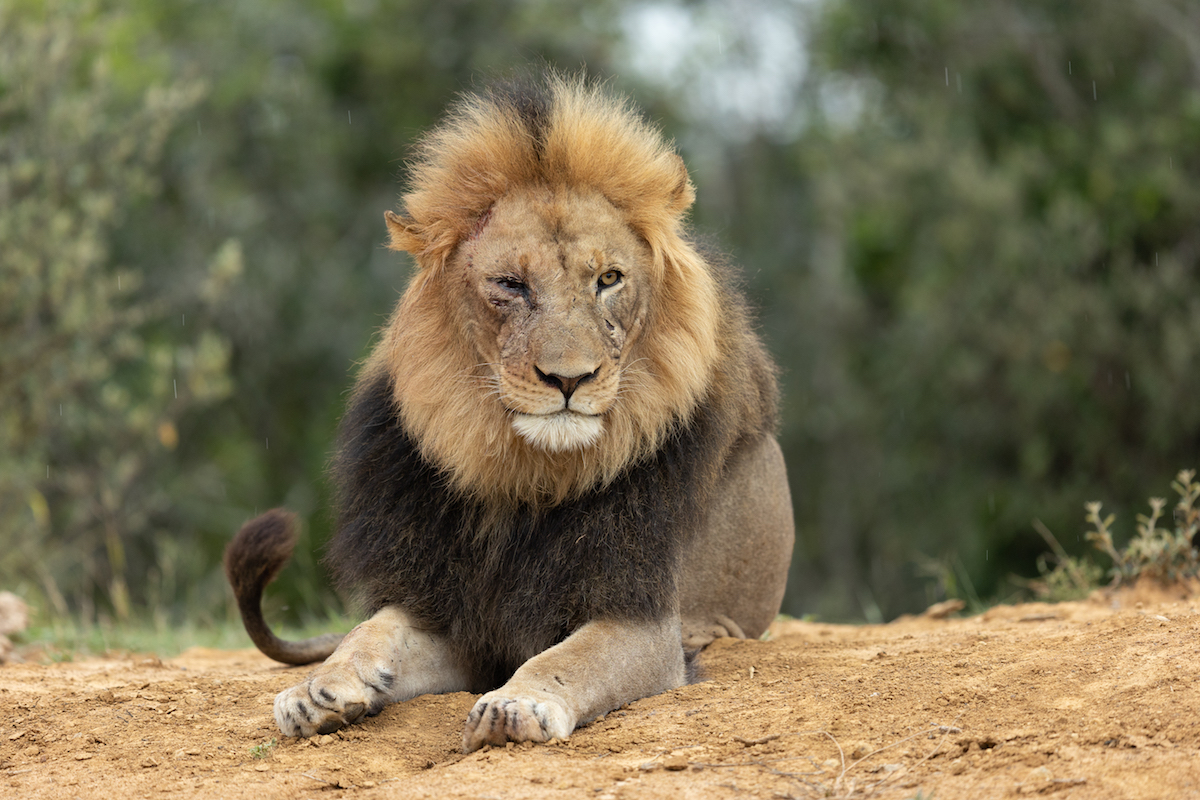 Mating generally last about 5 days but can go on for longer and during the first two days they can mate almost every 20-30 minutes but as the days progress the intervals increase and the male needs some rest, it is often then that you see the next in the hierarchy become a bit opportunistic and approach the female, and fighting between the two males may erupt as depicted in the video.
Generally, these fights are very short and not really a fight for dominance but more one of putting the challenging male back in his place! This is the behaviour we are observing in the two newly introduced males.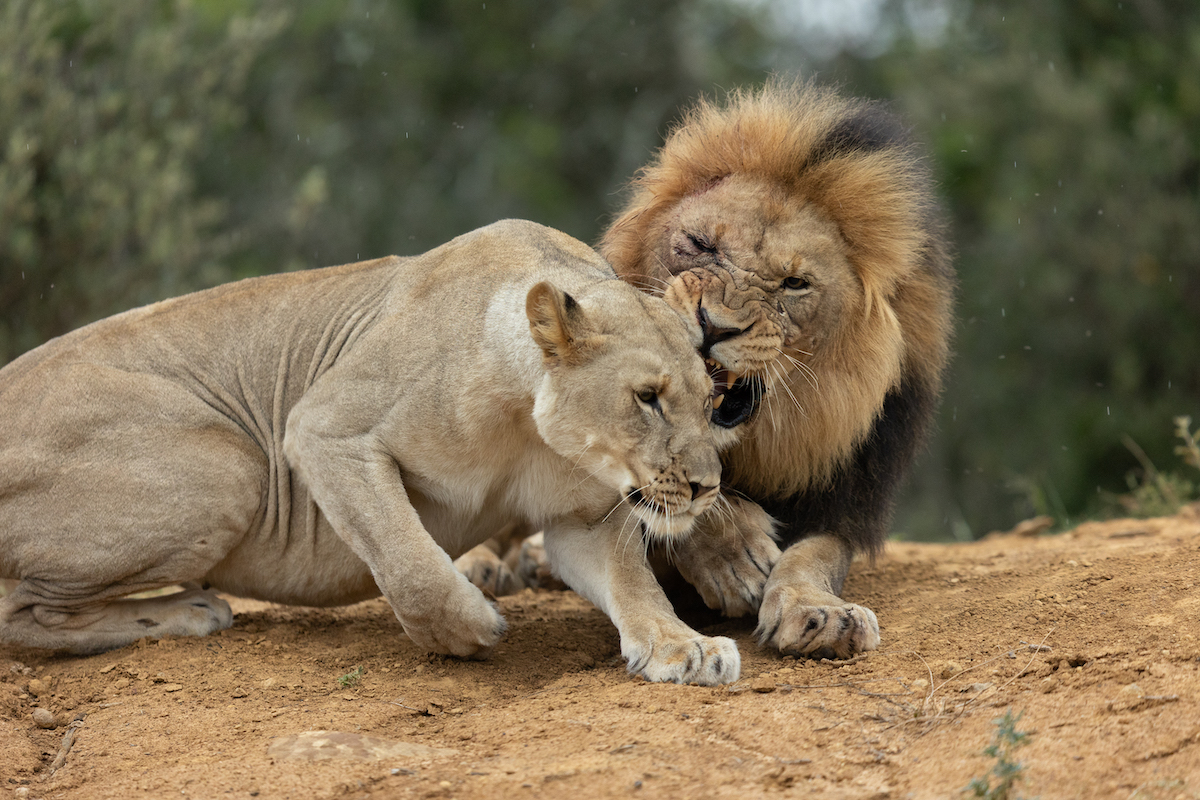 Share Your Experiences With Us
If you have recently visited Kariega Game Reserve you may have witnessed a fight between the males or a mating ritual between the male and female. 
If you have any images to share please enter them into our Facebook Photo Competition by adding it as comment to one of our recent Facebook Posts. Or if you have a video enter it into our Instagram Video Competition, by uploading it to your Instagram account, tagging us in the post and using the hashtag #Kariegavideo.
We love hearing about your adventures while on safari with us at Kariega!
Photo credits: Senior Field Guide, Brendon Jennings.