Eastern Cape winter safari amidst crimson Aloe ferox
The Eastern Cape is aglow with the crimson flowers of the Aloe ferox plant at this time of year. The spiky, green, fleshy leaves of the aloe give life to orange-red speer-like flowers between May and August. The flowers are full of nectar, delicious to sunbirds and bees especially in midwinter when they need it most. Aloe ferox can grow to 3m (10 feet) and are indigenous to the Eastern Cape. They are also found in the South African provinces of the Western Cape, Free State and KwaZulu-Natal as well as neighbouring country Lesotho.
Asides from being beautiful to look at and delicious to various birds and animals, the Aloe ferox plant has many medicinal uses. A sizable local health industry has sprung up around them. The leaves of Aloe ferox contain two juices: the yellow bitter sap is used as a laxative, and the white aloe gel which is used in health drinks and skin care products.
Malachite Sunbird perches on Eastern Cape Aloe ferox plant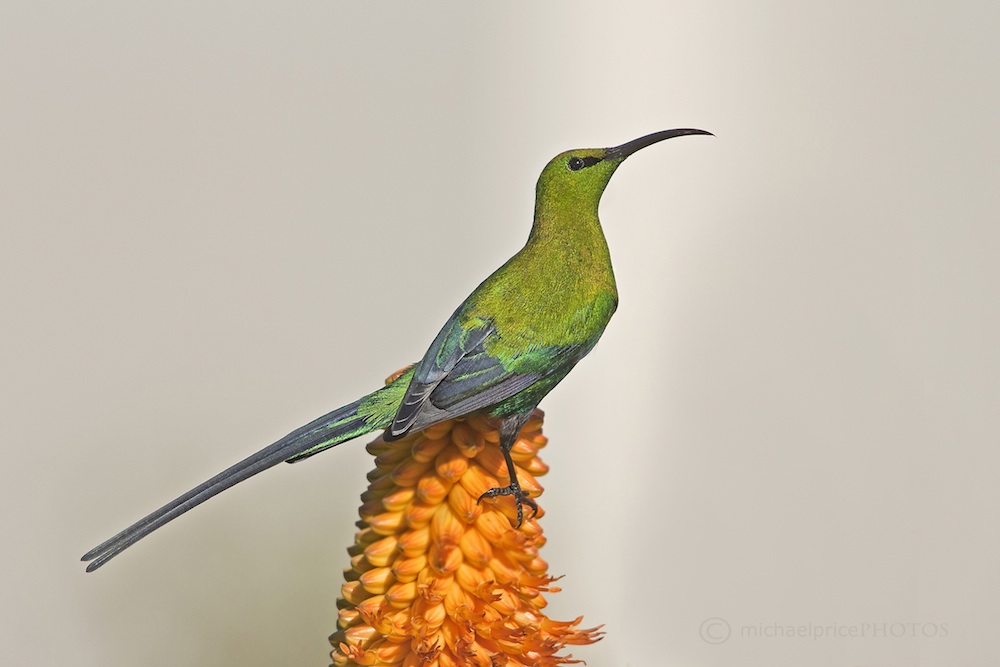 The breeding male Malachite Sunbird, with its long tail feathers, is metallic green when breeding and has blackish-green wings. The comparatively dowdy female is brown and dull yellow. Both birds can drink nectar by hovering like a hummingbird, but they most often perch to feed.
The Malachite Sunbird is one of six Sunbirds found at Kariega Game Reserve. The others are the Black, Collared, Greater Double-collared, Lesser Double-collared and Grey Sunbirds. Kariega is a great destination for "tweeters" (bird enthusiasts) and over 280 birds are listed on our Kariega bird list. Many of our rangers are extremely knowledgeable about birds and will assist to find and identify them with interested guests.