Kariega's Waterfall: Superb Guided Bush Walk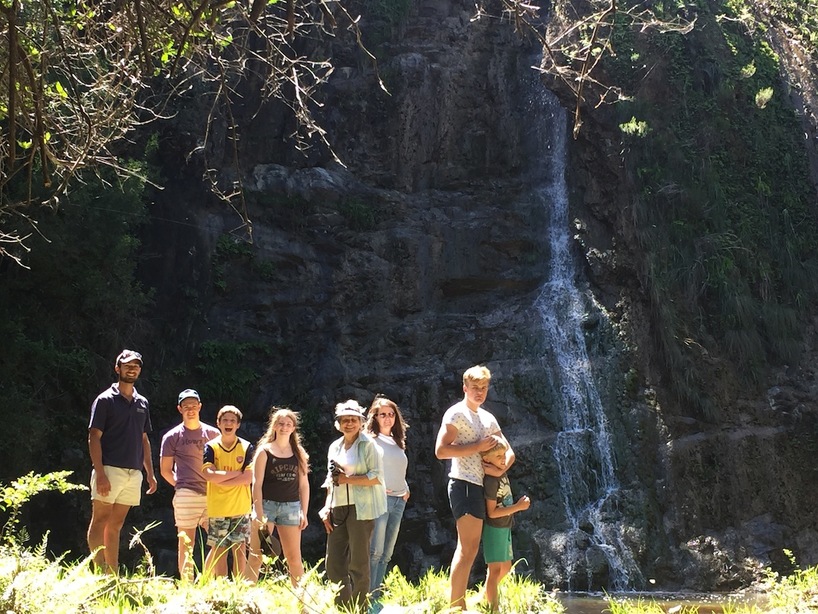 I have been fortunate enough to visit Kariega Game Reserve in the Eastern Cape of South Africa two or three times a year for two decades. Safari walks have always been amongst my favourite activities at Kariega, but it was only last year when I visited Settlers Drift with my children that our ranger, Wayne, suggested we do a guided bush walk to the waterfall.
I was taken by surprise! How was it possible that I did not know about this waterfall walk on Kariega Game Reserve?
Game Reserve Dedicated to Creating New Guest Experiences
Wayne explained that although the waterfall had always been on Kariega West, a trail had only recently been cut so that guests could walk to it. This brought home once again the amazing dedication and passion of the greater Kariega family who go to extraordinary lengths to continually improve and broaden the Kariega experience for our guests.
Quick and Easy Guided Bush Walk to Waterfall
It takes only 10 minutes from the start of the trail up to the waterfall and it is worth it. The walk meanders alongside the river until you reach the rock face of the fall. The waterfall varies in size and strength throughout the year depending on rainfall.
Crowned Eagle Nesting Site
We had not been at the waterfall for longer than five minutes when we spotted the crowned eagle circling above us and identified the site of it's nest in a large tree on the edge of the forest.
When perched the crowned eagle appears to be massive because its tail imparts an overall length up to 90 cm. However, it's body and wingspan are considerably smaller and shorter than Africa's largest eagle, the martial eagle, because it has to navigate through forest.
The crowned eagle possesses unusually large talons and strong hind legs which give it the strength to prey on mammals as large as bushbuck. The eagle is also ferocious when it hunts.
Bird Lover's Paradise
Other than the crowned eagle, in the short time we were at the waterfall we also spotted the elusive mountain wagtail and dark-backed weaver.
The waterfall walk is definitely not to be missed on your next visit to Kariega Game Reserve. Be sure to tell your ranger on arrival that you would like to fit it in! If you have already done the waterfall walk please share your photo's and experience with us on Facebook.
Read about the Kariega Game Reserve activities.