Kariega awarded accolade for Excellence in Nature Guiding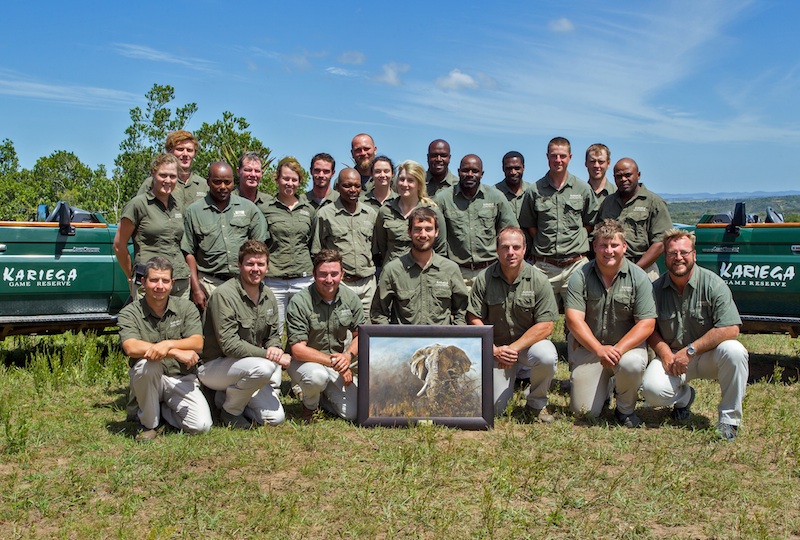 We are proud to announce that Kariega was recently awarded the 2014 Frontier Award for Excellence in Nature Guiding in the Eastern Cape. This accolade recognizes that the Kariega guiding team has the highest average guiding qualifications compared to all other Eastern Cape private game reserves.
The Field Guides Association of Southern Africa (FGASA) – Eastern Cape presented the award at their Annual General meeting. Kariega and all its guides (or rangers) are members of FGASA. This organisation aims to promote a culture of professional guiding based on an ethical, well informed and safety conscious approach to visitor experiences.
All 24 members of the Kariega guiding team have passed the Field Guide Level 1 category. The team is now working towards the Field Guide Level 2 and 3 qualifications as well as various specialist programmes, including trail guide and birding specialties.
Kariega Field Guide Training Manager Ryan De Beer comments, "We are very proud of this achievement. Working closely with FGASA has helped further develop our standard of guiding. We strive to inspire our guides to continually develop their knowledge and skills and support them through our in-house and external training programmes."
Well done to all involved. Did you enjoy the experience with your guide at Kariega? Post your comments below or share them on our Facebook page, via Twitter and Instagram. You can also upload a video of your guide on YouTube and adding Kariega Game Reserve in the title.