Kariega Volunteer Testimonials: Mar-May 2015
Kariega Conservation Volunteer Testimonials
The Kariega Conservation Volunteer Programme is the ultimate South African Big 5 experience. Volunteers from across the world, get the opportunity to get hands-on involved in conservation management on the reserve. Here are the testimonials from the latest group of conservation enthusiasts.
The volunteers continue to make valuable contributions to both conservation and community development projects. Below are comments from volunteers who stayed with us in March - May 2015.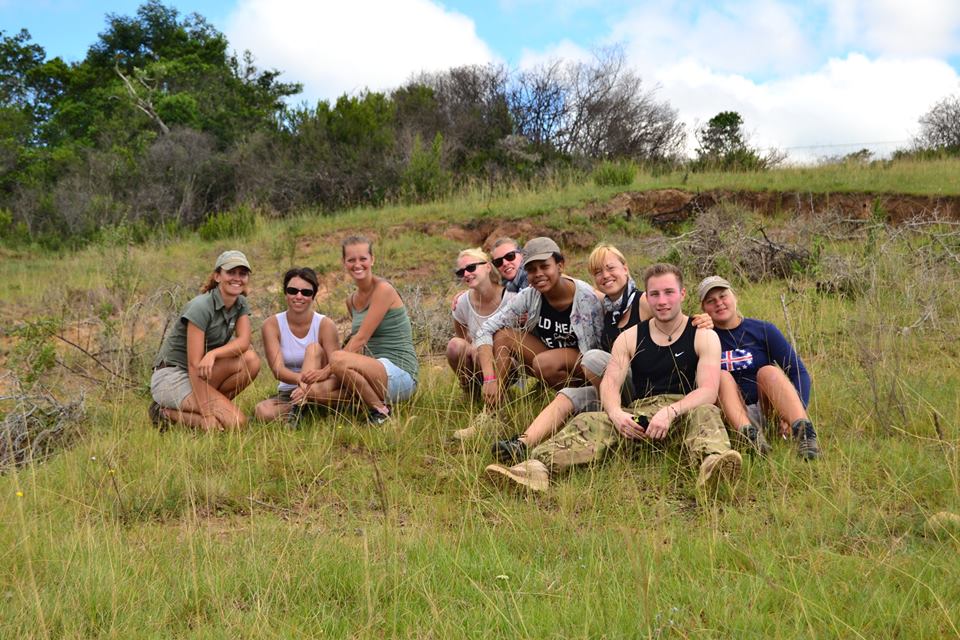 "You would say that 7 weeks volunteering on Kariega is enough, but I could easily add another 7 weeks! I had such an amazing time on Kariega Game Reserve. It has been a life changing experience. The highlights of my time on Kariega include: witnessing lions eating a wildebeest, seeing lions hunt impalas, 25 elephants taking a bath, a baby warthog as a lions snack, camping in the bush, being up close and personal with a rhino during game capture, seeing so many rhinos and rhino babies together and the interaction between them, amazing dinners at Main Lodge, braais (bbq's) in the bush, pizza and burger evenings in Kenton, beach days on Saturdays, monkeys playing on the roof at 5am … there is so much. Thanks to Kariega, Frances (the volunteer coordinator), all the other volunteers and Kariega rangers. I had a blast!" - Timi Schlatmann, The Netherlands, 2 March – 17 April 2015.
---
"This is my 4th volunteering project and it fully met my expectations. The volunteers from all over the world were great company, Frances our guide is exceptional and the location is fabulous and the accommodation the best of all 4 projects. Activities were varied and good fun. The game drives offered some wonderful moments; a lioness attempting to catch an impala, a lion pride over a kill, elephants wallowing in the mud etc. Top of the list – the interaction between Thandi and her calf in a mud wallow. Thanks to all the staff at Kariega who were wonderful and great fun to work with and thanks to all the other volunteers and new friendships." - David Booth, UK, 2 March – 30 March 2015.
---
"Anybody who arrives at Kariega Game Reserve will NEVER EVER forget this place. This is paradise on earth – a dream come true. The fantastic moments you will experience here on this reserve is breathtaking. To get the opportunity to get so close to these amazing animals! The biggest thank you to Frances, the volunteer coordinator here – you are the best and you rock girl! South Africa – we will be back!" - Maria and Sara Sjogren, Sweden, 2 March – 15 March 2015.
---
"At first, to be honest, I was skeptical about living in the bush and wasn't sure what to expect. I remember the day I arrived here – I got out the bus and just started smiling because the view was so spectacular. Kariega totally exceeded my expectations! Every day was special here. You wake up and hear the birds and monkeys and look out of the window and see this spectacular view. Absolutely everything was great and amazing about this trip – the people I've met, the things I've seen and especially everything that I have learnt. Thank you for this amazing adventure and for letting me be a part of it." - Leila Gerhardt, Germany, 13 April – 2 May 2015.
---
Find out more information about the Kariega Conservation Volunteer Programme on our website and visit our Volunteer Facebook page.