Kariega Game Reserve Eastern Cape Conservation Volunteer Testimonials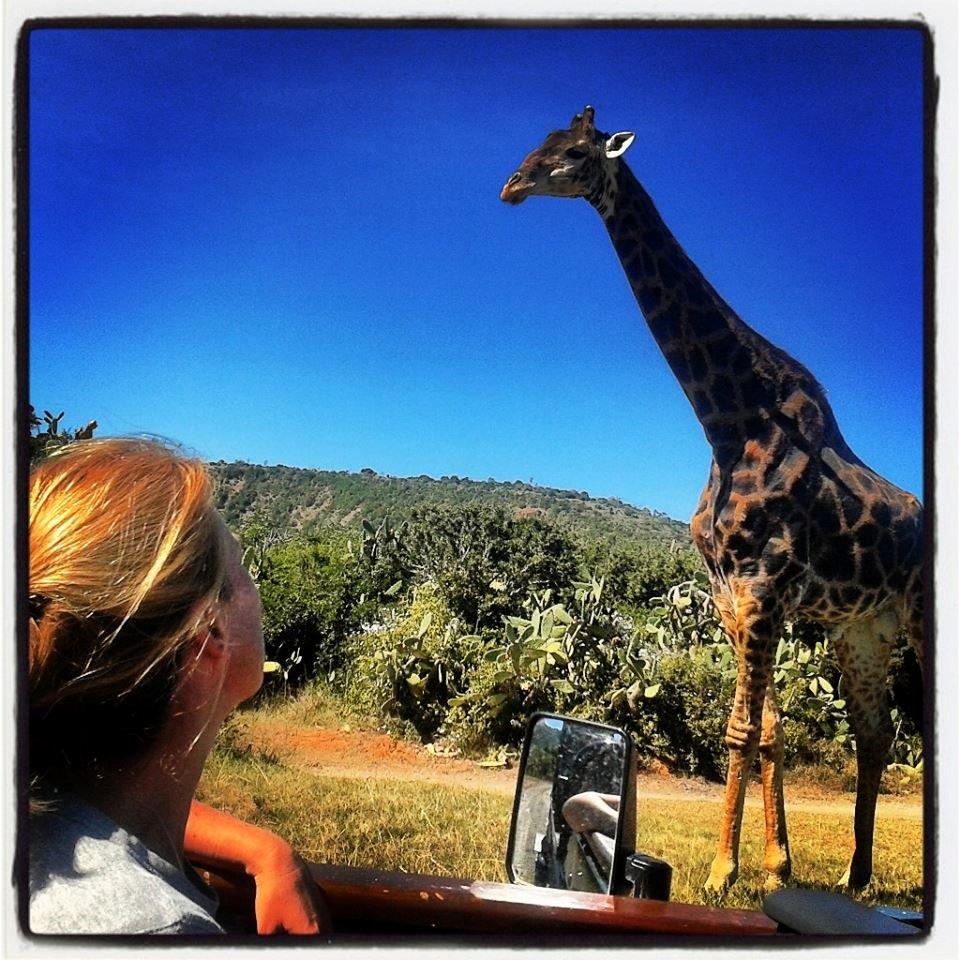 The Kariega Conservation Volunteer Programme is the ultimate Big 5 experience, where volunteers from across the world, get the opportunity to get hands-on involved in conservation management on the reserve. Read the feedback by some of the latest group of conservation enthusiasts. 
The volunteers continue to make valuable contributions to both conservation and community development projects. Below are comments from volunteers who stayed with us between February and April 2014.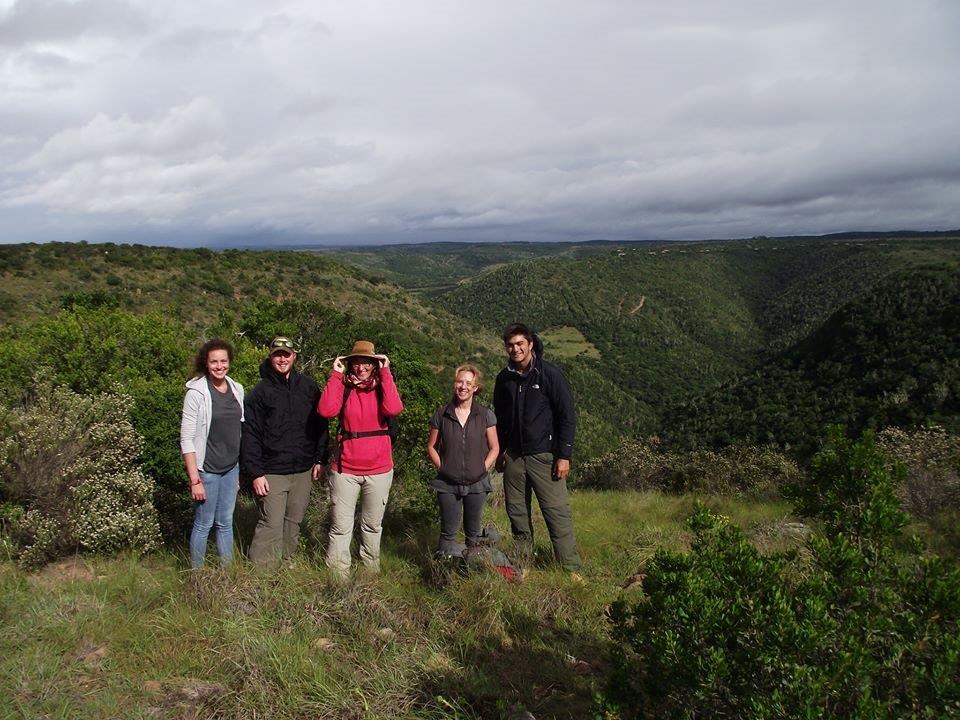 "My time here at Kariega has worked to strengthen my passion for wildlife and my desire to have a career in conservation in the future. Our coordinator, Frances, has been the most wonderful teacher and her knowledge of Kariega's biodiversity has continued to amaze me throughout my stay. I have had such an inspiring experience and have been so excited to see every animal – from a herd of elephants to a millipede! Thank you also to Nomelia and Helena for making my experience so incredible. All off course thank you to all of the other volunteers for the wonderful laughter. I don't want to leave!" - Hannah Lane, England, 02/03/2014 – 31/03/2014
---
"I have had an absolutely amazing time here at Kariega. Frances you have been amazing and very knowledgeable about the reserve and its animals. I have been able to tick everything off my list in only two weeks which has been fantastic and has inspired me to look further into conservation. I don't want to leave! Hopefully see you again soon." - Molly Crowe, USA, 17/03/2014 – 31/03/2014
---
"My seven weeks at Kariega Game Reserve were too short. Kariega is an absolutely stunning and unforgettable game reserve. I can't believe my time here is over. I learnt so much about all the animals, birds, plants and even about myself and life … you'll find more here than you could ever expect in your wildest dreams. My highlights include having breakfast with the elephants, hippo sightings, hearing lions roar whilst sitting under the most amazing night sky ever, jumping out of an plane, climbing a mountain … the list is long. Frances thank you so much for everything you did – your knowledge, patience and organizational skills and always being up for a laugh." - Lisa Thoma, Germany, 17/02/2014 – 07/04/2014
---
"It has been an absolutely amazing experience here at Kariega! The volunteer house holds a very peaceful atmosphere surrounded by the lush nature which is what makes Kariega stand out as such a scenic reserve. On arrival I was greeted by Frances and the fellow volunteers, who have made this trip unforgettable. I can't thank Frances enough for such an insightful, joyful time. Her enthusiasm is infectious! Some of my highlights: coming within touching distance of the ellies and being sniffed, watching the amazing sunsets from the treehouse, seeing Mandora during a night drive under an incredible sky … I could go on. I hope to come back and visit Kariega one day again and check up on all the animals. So sad to be leaving!" - Jack Moss, 12/03/2014 – 07/04/2014
---
"Kariega in three words … fun, beautiful and personal. This is the perfect way of traveling – you will see and learn a lot. I really enjoyed my time here. One of my highlights was seeing Thandi – I so hope she gets her happy ending. Many thanks to Frances and the great volunteers." - Marja Malvila, Sweden, 07/04/2014 – 21/04/2014
---
"I spent three amazing weeks at Kariega. Every single morning when I woke up, I was ready to experience something new – to live an adventure. And I wasn't disappointed. Frances has made everyday special. I'd say that Kariega is all about giving us the opportunity to experience something that most of the volunteers would have never dreamt about. Seeing lions, elephants, rhinos and all the other animals from such a close distance was simply outstanding. My last day was probably one of the best ones, In one afternoon we saw Mandora, the nomad lioness, white rhinos, black rhino and I was lucky enough to see a leopard (yes I did!). Thank you Kariega team and especially Frances for making this stay so amazing. I will always remember my time here." - Ferdinand Dwernicki, France, 07/04/2014 – 28/04/2014
---
"I have had one of the most unforgettable experiences of my life here – it sounds pretty cliché but it's true. I came here to see and learn about the animals I love and have watched on the TV in the States since I was 6 years old. I learned and saw more than I could have ever wished. I have seen over 26 volunteers at this house during my 11 week stay and I will cherish many hilarious and amazing memories with each volunteer. I want to thank Frances for putting up with us and giving us the best experience of our lives – it could not be possible without her. My highlights include: hanging out with Mandora in the rain, cliff jumping, white shark cage diving, skydiving, seeing nomad, watching two male black rhinos spar, being mock charged by a baby elephant, being stuck in the mud and surrounded by elephants and of course seeing Thandi. I hope for whoever reads this, that Kariega is just as special for you." - Duncan Brown, USA, 18/02/2014 – 02/05/2014
---
Find out more information about the Kariega Conservation Volunteer Programme on our website and visit our Conservation Volunteer Facebook page.