Kariega ranger reflects on rhino Thandi
Rhino conservation continues at Kariega Game Reserve Eastern Cape
Kariega ranger and talented photographer, Brendon Jennings, recently shared these words and picture of rhino Thandi.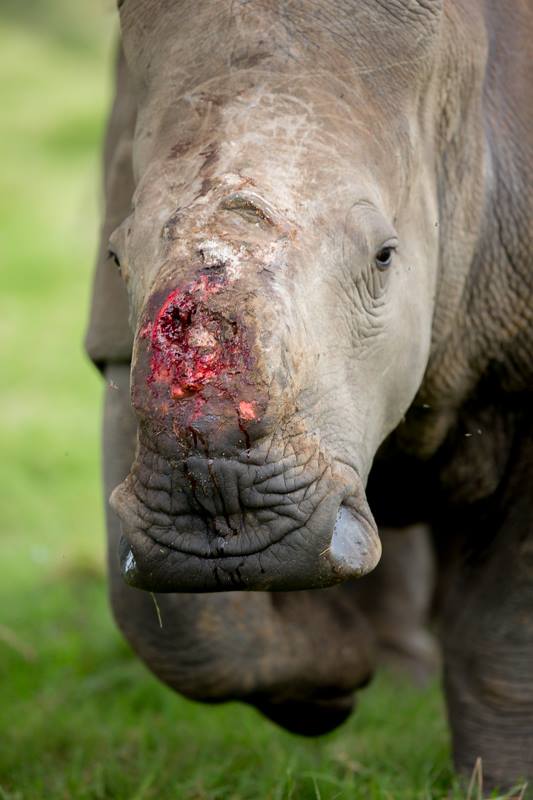 "I have very seldom uploaded less "glamorous" images of Thandi. For those that don't know her she is a white rhino female that was poached along with 2 other rhinos in March 2012. Despite having her face hacked with a machete and losing perhaps 30 litres of blood she survived...
Many individuals and corporates can be thanked but ultimately it may have been largely due to her own indomitable spirit...
She just recently had a surgical procedure to remove loose bone fragments that were clearly irritating her as can be seen in this photo from 6 January 2014.
Over 1000 rhino weren't as fortunate as her last year (2013) alone..."
Thandi is isiXhosa for 'nurturing love'.
"Life will break you. Nobody can protect you from that, and living alone won't either, for solitude will also break you with its yearning. You have to love. You have to feel. It is the reason you are here on earth. You are here to risk your heart. You are here to be swallowed up. And when it happens that you are broken, or betrayed, or left, or hurt, or death brushes near, let yourself sit by an apple tree and listen to the apples falling all around you in heaps, wasting their sweetness. Tell yourself you tasted as many as you could." Louise Erdrich, The Painted Drum
Read more about Thandi's story.