Kariega and Texas Battle Foundation Empower SA Youth
USA Actor Texas Battle Visits Kariega with 26 Youth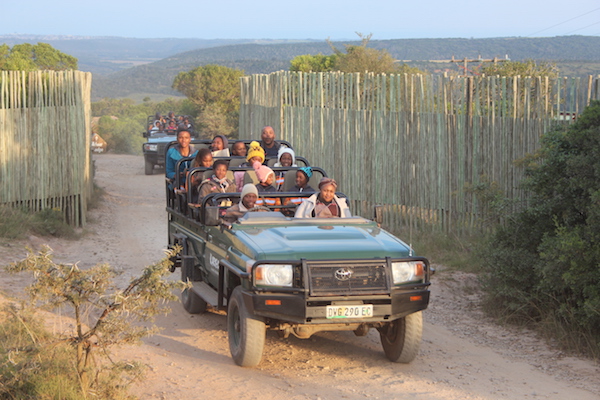 Kariega Game Reserve was filled with the excited chatter of 26 young people from the outskirts of the Joe Slovo informal settlement in Cape Town over the weekend. The group visited with USA actor and film star Texas Battle, most recognisable as Marcus Forrester from the daytime TV soap The Bold & The Beautiful. The safari experience was fully sponsored by Kariega to introduce and teach the youth about the wonders of African wildlife.
Texas Battle Foundation Empowers South African Youth
The Texas Battle Foundation was founded by Texas Battle in 2013 to help uplift impoverished youth in South Africa and assist them to achieve their potential. The Foundation supports the children and their families by paying for school fees, stationery, uniforms and private tutors. The actor fell in love with South Africa when he visited in 2013 to film the international television drama series SAF3. This is his first safari and visit to the Eastern Cape.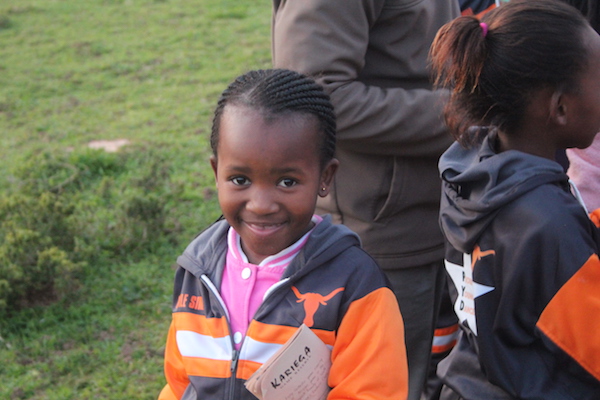 "I strongly believe that by empowering these children with education is one of the most important ways to secure them a better future," says Texas. 
Kariega co-owner Graeme Rushmere comments: "At Kariega we believe that the future of our country lies in the hands of our youth and that education is the vehicle to opportunity. We were impressed by the commitment shown by Texas and his Foundation to empower this group of South African youth that we decided to sponsor their visit to Kariega. We were delighted to watch the group enjoying their first African wildlife experience especially the rhinos, elephants and lions. We hope that they help us conserve and protect them as they grow up."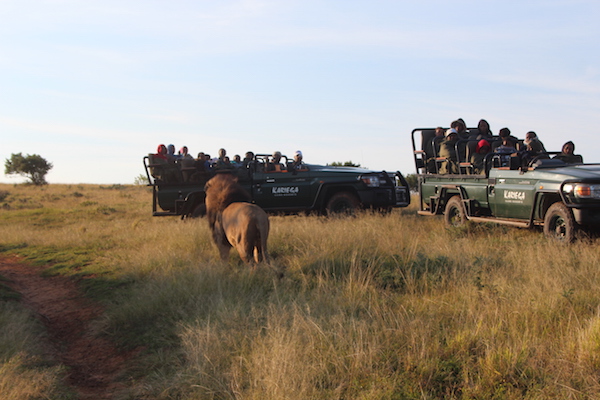 Texas Battle Foundation Children Sees Rhino Thandi and her Calf Thembi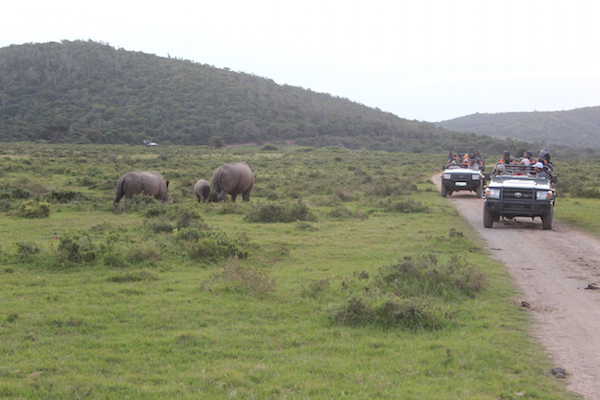 The group was fortunate to see rhino poaching survivor Thandi and her five-month-old calf Thembi during one of their safari drives. The students heard the story of Thandi's battle to survive after her horn was hacked off by poachers in March 2012. They also learned about the large number of rhinos being killed each day by poachers and the urgent need to protect South Africa's rhino. One of the youth was heard saying: "Wow, Thandi is a very brave rhino and she has one very lucky baby. Maybe I will be a game ranger to look after rhino one day."
Foundations Work Together for Community Upliftment and Wildlife Conservation
The Kariega Foundation, a non profit trust, was born out of the desires to contribute to the upliftment of the surrounding communities and to implement wildlife conservation and protection programmes. The Kariega Foundation supports one local school and channels the donations to the Save the Rhino fund to fund the ongoing treatments and protection of Thandi and the rhino at Kariega. 
Further information about Texas Battle can be found on Facebook. The Texas Battle Foundation website will be launching shortly.