Free Wi-Fi is Very Important to Holidaymakers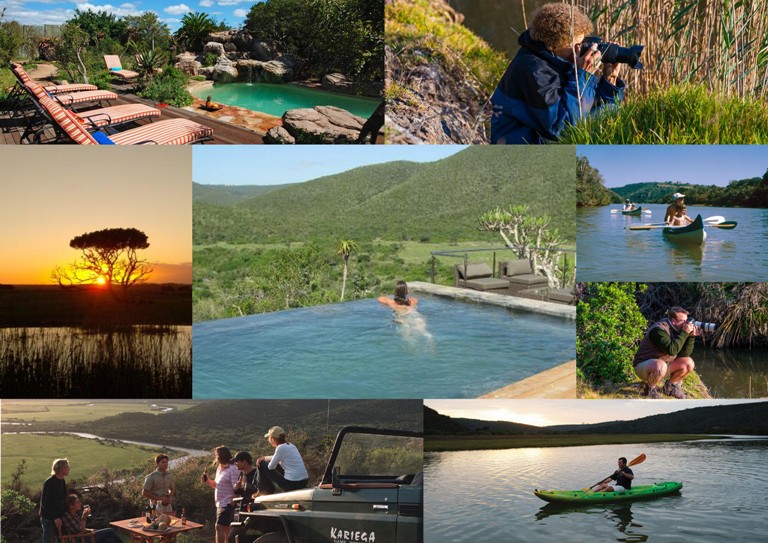 Guests and research tell us that the availability of good quality and free Wi-Fi is very important. This is not surprising given that while on holiday it is important to keep in touch with friends and family, check on your itinerary, find information on the surrounding area and perhaps even respond to that one critical work email...
Free Wi-Fi is Available at Kariega Game Reserve
We do provide free access to Wi-Fi at all five lodges at Kariega Game Reserve. However, Wi-Fi is not available in the suites or chalets. Wi-Fi can only be accessed in the lodge and reception areas. 
This may come as a bit of a shock to those accustomed to access at all times! 
To help you prepare for time away from electronic devices we have compiled a list of 13 things to do without Wi-Fi while on safari at Kariega. You will notice that game viewing does not feature on the list as these ideas are for the times between the morning and late afternoon safari drives.
13 things to do on an African Safari Without Wi-Fi
Experience the peaceful African sunrise without thinking of posting it on Facebook.
Soak in the sights and sounds of the Eastern Cape wilderness from the privacy of your own deck.
Float carelessly downstream while listening out for the call of the fish eagle that nest on the banks of the Bushman's and Kariega rivers.
Feel the thrill of a guided safari walk with your ranger.
Take time to capture that perfect photograph.
Relax with a treatment at our spa.
Work on your tan at the pool. Our area boasts some of the highest recorded sunshine hours in South Africa.
Get lost in a good book.
Indulge in the luxury of an afternoon nap.
Get caught up in the process of trying catching a fish.
Sip your sundowner at sunset without Instagramming it.
Enjoy the chance to talk to your partner, family and friends without looking at your phone or tablet.
Gaze at the star-filled sky and try to spot the Southern Cross.
We'd like to hear your what you got up to without always being connected to Wi-Fi while on safari at Kariega. We'll use your comments to add to our list. Please add your suggestions as a comments below.
Connect with Kariega Game Reserve on Social Media
Of course we love seeing your photos, videos, posts and tweets on social media. Please use our free Wi-Fi to add your favourite pictures and updates onto our channels or tag us when you share your safari experience. You'll find us on Facebook, YouTube, Instagram, and Twitter so like, follow, subscribe, comment and interact with us. We look forward to seeing you there!