Inspired by Thandi: Dr Will Fowlds
Inspired by Thandi: Dr William Fowlds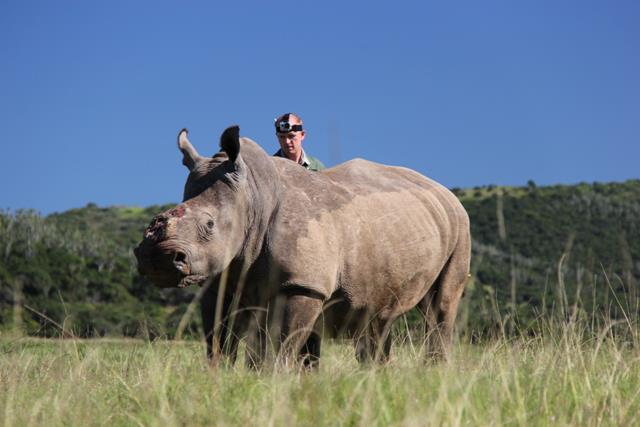 It is fitting that our last story of how Thandi has inspired positive action is from wildlife vet Dr William Fowlds. Dr Fowlds was called on the morning of 2 March 2012 when our team found that three rhinos had been poached at Kariega. Since then he has shared the story of Thandi, Themba and Bull #84 around the world to generate awareness and raise funds for the protection and conservation of rhino. We are grateful to work with this kind, talented and passionate man.
Thank you too for the idea to share the stories of those inspired by Thandi as part of the commemoration of three years since the poaching. 
This is a short update from Dr Fowlds.
"I never knew Thandi before 2 March 2012. So my initial contact with her mutilated body was gut-wrenching, but clinical, as we wrestled with tough decisions on that awful first day. By that first evening, when we had done all we could for them, I had already witnessed something of the drive within her to stay alive and their situation broke my heart. I just sat in my vehicle and wept for them and all the other rhino out there who were being mutilated on a daily basis.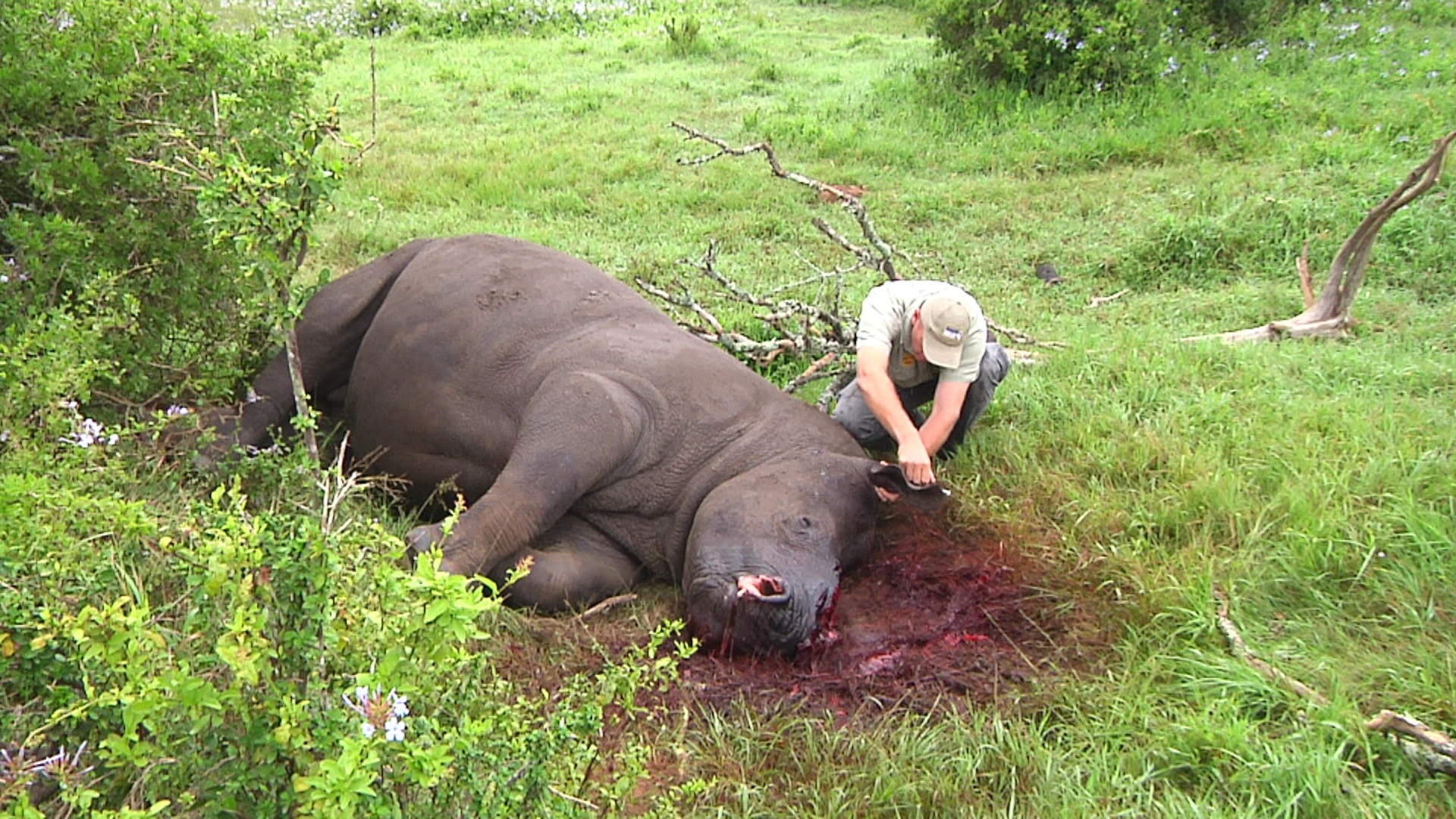 From that dark and desperate place it is almost inconceivable that three years later she is not only alive but living life with a baby at her side.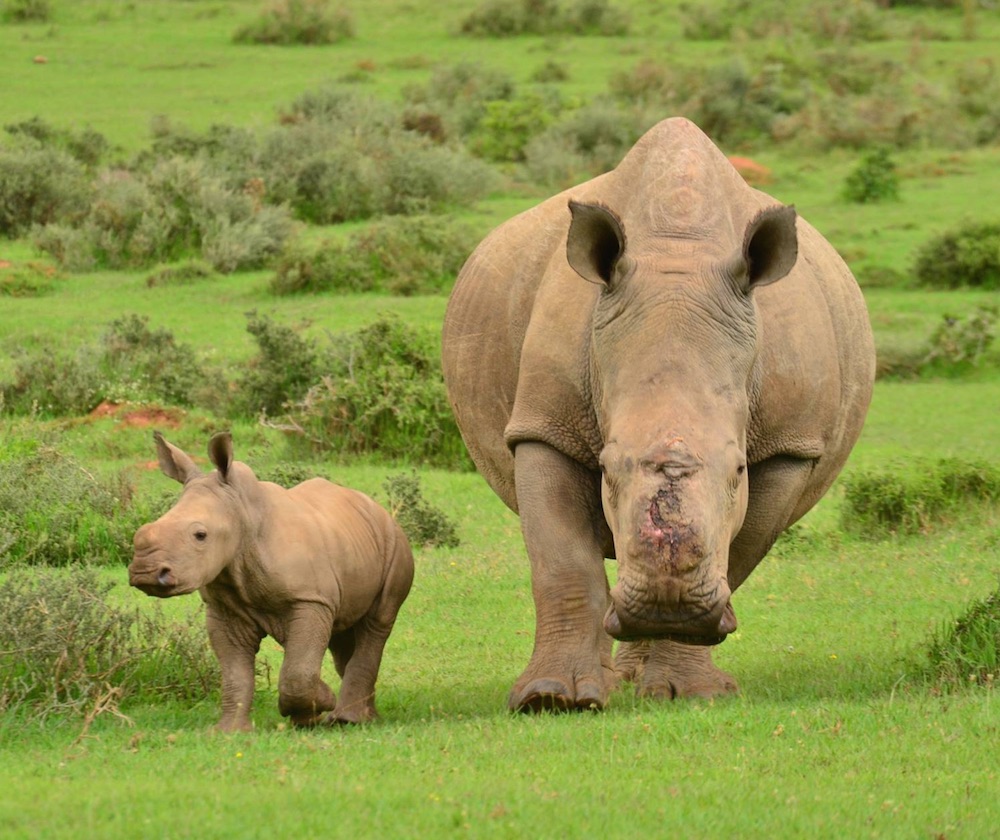 This is such a victory for all those amazing people from local and far flung places who joined the Kariega team and got behind her rocky road to recovery. And it has been a roller-coaster. Piecing together plans to repair their damaged bodies, the loss of Themba which was a jarring reminder of their vulnerable state, seeing Thandi's face respond so well in the first year and then the set-backs of the second year. The skin grafts and the other medical lessons learned were all part of a pioneering process which has now been taken forward into other survivors of poaching.
Their struggle has been so filled with tragedy and success that this story has become one of the most successful awareness building campaigns that this crisis has generated to date. These rhino have taken the brutality of poaching into the living rooms of people all across the world and they have stirred us to action in ways that we could never have hoped for. 
And now, when rhino poaching is more than twice as severe as it was back then, Thandi continues to show us the value of life and a species which deserves our hearts. 
This rhino has changed my life. I can't say it is for the better as I could never wish to fight a war such as this one. But, she has shown me inner strength which I must follow, she has inspired action in myself and many around me which I must continue and, she now celebrates life and with it the hope that against all odds, we can and we WILL overcome the massive challenges that threaten to take them down.
Will Fowlds (Thanking too many people to list for their generosity, love, care and sacrifices towards this rhino and this cause).