Helping Rhino: Inspired by Thandi
Three-Years-on from Tragic Thino Poaching at Kariega
Our thoughts go back to that dreadful day on 2 March 2012, now three years ago, when we found our three rhinos after poachers had attacked them. We think about our unnamed bull that died during the night, the fight for survival and tragic death of Themba, the amazing recovery of Thandi and the birth of her healthy calf.
During March we will celebrate Thandi's amazing recovery and highlight how it has fueled public passion for this species and motivated people from far flung places to get actively involved in helping to save the rhino. We are so proud to publish some of the wonderful achievements and projects that have been inspired by this brave rhino. Our sincere thanks to everyone who has, and continues to fight for our rhino.
"Thandi's story of sheer determination and will to survive represents hope in the face of hopelessness. This story stands as testimony to the worst and the best of human attitudes towards animals." Dr William Fowlds.
Helping Rhino: Inspired by Thandi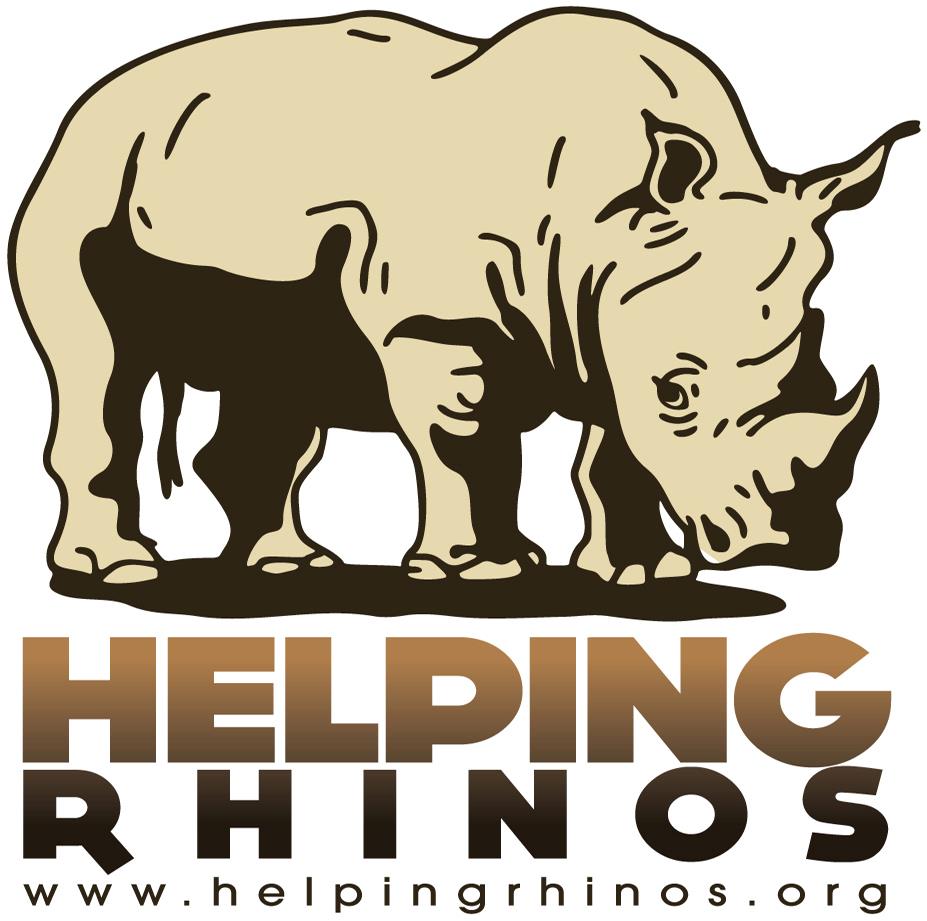 Helping Rhinos is a UK based charitable organisation with a dual focus of creating awareness of the issues threatening the global rhino population and raising funds to help protect them for future generations.
Our thanks to Simon Jones for this update on their project.
"I was a volunteer at Kariega for 6 weeks in 2010. On returning to the UK I started to work on a conservation project at a big cat breeding centre in the UK. In early 2012 that work was coming to an end and I wanted to get more involved with animals in the wild, and in particular my all time favourite, the rhino. At about this time, Kariega suffered the poaching of Thandi and Themba and the 2nd bull. After looking into the possibilities of how I could help and with the maximum impact, and UK charity Helping Rhinos was born.
It is fair to say that the emotional connection with Thandi and Kariega, having spent 6 weeks there, and the images of her laying in pools of blood as Dr Fowlds worked to try and save her, was the final push for me to do something that could make a tangible difference.
Helping Rhino Raises Awareness and Funds
Now into its 3rd year, Helping Rhinos have given a large number of school, college, university and business talks. We also ran the Rhino Art project in the UK, and through our partner WildAct, in Vietnam. We took students from the UK, China and Vietnam to the first ever World Youth Rhino Summit at Hluhluwe-iMfolozi Game Reserve.
We have run a series of fundraising campaigns since the launch of Helping Rhinos, including a South African theme celebration family day with auction in 2014 and the launch of Skydive4Rhinos (UK). We have raised around £70,000 (R1.2 million) since the launch of Helping Rhinos.
We are a stakeholder NGO for the UK government in their work on tackling Illegal Wildlife Trade and had a presence that the London Conference on Illegal Wildlife Trade. We are also working with celebrities to help raise awareness, including our two Patrons; Bear Grylls and Phil Liggett. We have also assisted the UK chat show host Paul O'Grady in the filming of the the rhino poaching story in his recent TV series, raising much needed awareness to a different audience that the 'traditional wildlife audience'.
Rhino Conservation Focus for 2015
In 2015 we launched Rhino Alliance. Rhino Alliance is a collaboration of small and / or new NGO's from around the world ensuring that they work together and pool resources where it makes sense to do so. To date Rhino Alliance has members from South Africa, UK, USA and Vietnam
2015 will also see us launch a new education based project that will see the rhino story told to many schools and colleges across the UK and Vietnam. It will also result is students from both countries visiting South Africa to experience rhinos in their natural habitat.
We will also focus on increasing the revenue we can generate and provide to our approved projects in the field."
Helping Rhino: Get in Touch
If you would like to know more about this exciting foundation visit their website or check out their Facebook page.