Over the past year the Kariega Conservation Volunteers have been busy with a wide range of conservation projects on the reserve including research and monitoring of lion, elephant, rhino, leopard and serval; community outreach; game counts; game captures and releases; and habitat management. 
Habitat management is crucial to maintaining balance within a healthy ecosystem. Although Kariega Game Reserve spans over 10 000 hectares, the amount of animals as well as the availability of suitable vegetation needs to be carefully monitored. The additional challenge is that many foreign plants have been introduced to the land over the last few centuries. Foreign or invasive plants negatively affect the natural biodiversity of an area. Invasive plants often 'out-compete' local plants, taking up space and using up too much water. This in turn reduces the carrying capacity (the amount of animals) that can live in that area. 
Removing foreign plant species from Kariega Game Reserve 
By removing foreign plants, the volunteers are maintaining a natural balance within the Eastern Cape landscape and ensuring that there is enough local vegetation for Kariega animals to thrive. 
Incredibly, from January to August 2013 the volunteers removed approximately 5257 pine trees and 7453 black wattles!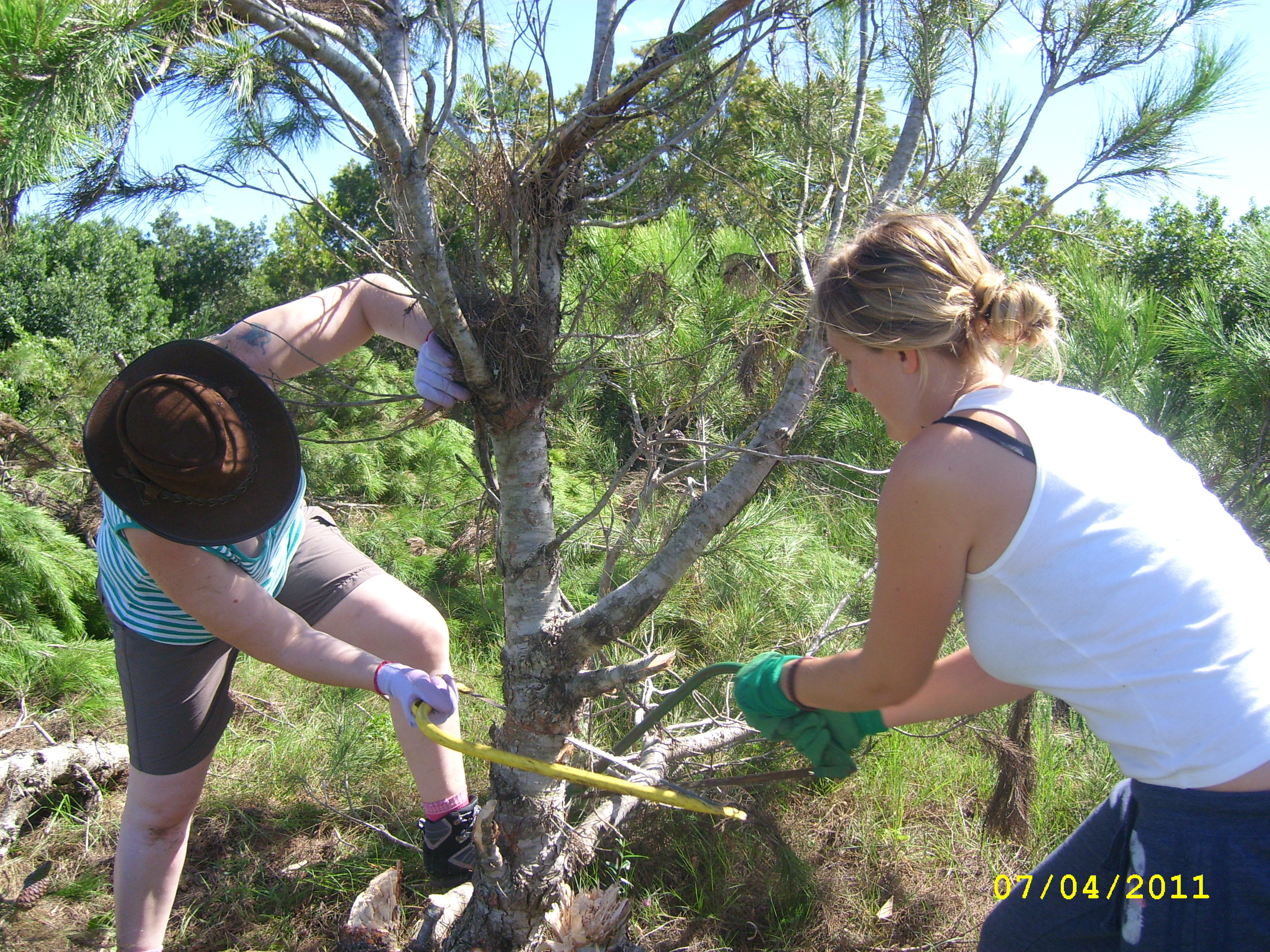 These encouraging numbers were collected by our previous volunteer co-ordinator, Azel, who encouraged the volunteers to count as they removed the trees.
Removal Methods
Walking through infested areas, pulling out seedlings and stacking them in a pile to dry.
Ring barking or removing a section of bark from large trees. The tree dies slowly and has the advantage of giving other plants time to re-establish, as the dying tree continues to provide shade to indigenous plant species. 
Cutting down smaller trees and painting the stumps to prevent regrowth.  
Other alien invaders or foreign plants that are a threat to Kariega Game Reserve and the Eastern Cape area are Rooikrans, Lantana, Prickly Pear, Woolly plectranthus and Scottish thistle. The volunteers have also spent time poisoning an aggressive invading bush called Glossy current - a plant that grows densely and suffocates grass (grass being crucial to grazing). 
Restoring indigenous vegetation at Kariega Game Reserve
It is equally important to actively restore indigenous vegetation in order to improve carrying capacity. 
A whopping 4680 Spekboom trees (the 'miracle tree of the century') were planted on the reserve last year!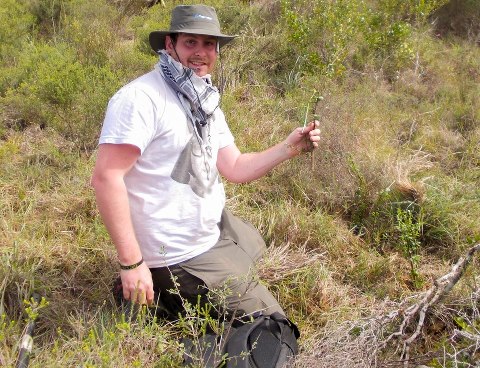 Spekboom has enormous carbon-storing capabilities. Its capacity to offset harmful carbon emissions is compared to that of moist, subtropical forest. This remarkable plant is unique in that it stores solar energy to photosynthesise at night. This makes Spekboom thicket 10 times more effective per hectare at carbon fixing than any tropical rain forest. Each hectare of Spekboom could capture 4,2 tons of carbon yearly. Planting this tree will also greatly increase the carrying capacity of the reserve.