Kariega Game Reserve wows USA couple
Thank you to our guest Kali Sakai from Seattle for sending us this wonderful blog, images and video from their recent safari at Kariega. 
"When one goes on safari, you expect to see animals in the wild. But nothing could have prepared us for what we saw at Kariega. We felt like we had to keep pinching ourselves because getting that close to animals unaffected and unrestricted by our presence seems like a dream. Throughout our 4-night stay at Kariega in July 2014, we were treated to many amazing moments. Driving through the various topography and vegetation throughout the reserve, we never knew if around the next bend there would be an animal or an unexpected view.
On our very first drive, we happened upon the lone lion searching for the rest of his family. With precision driving and foresight by by our ranger, Louis, we got in an excellent position to see him. I held my breath as the lion making low guttural bellows to hail his wayward family strolled within a few feet of our open-air jeep. A few days later we found him again and he had successfully joined up with the rest of the pride. They sat facing west on a hill, welcoming the sunrise and looking utterly glorious--as the nobility they are.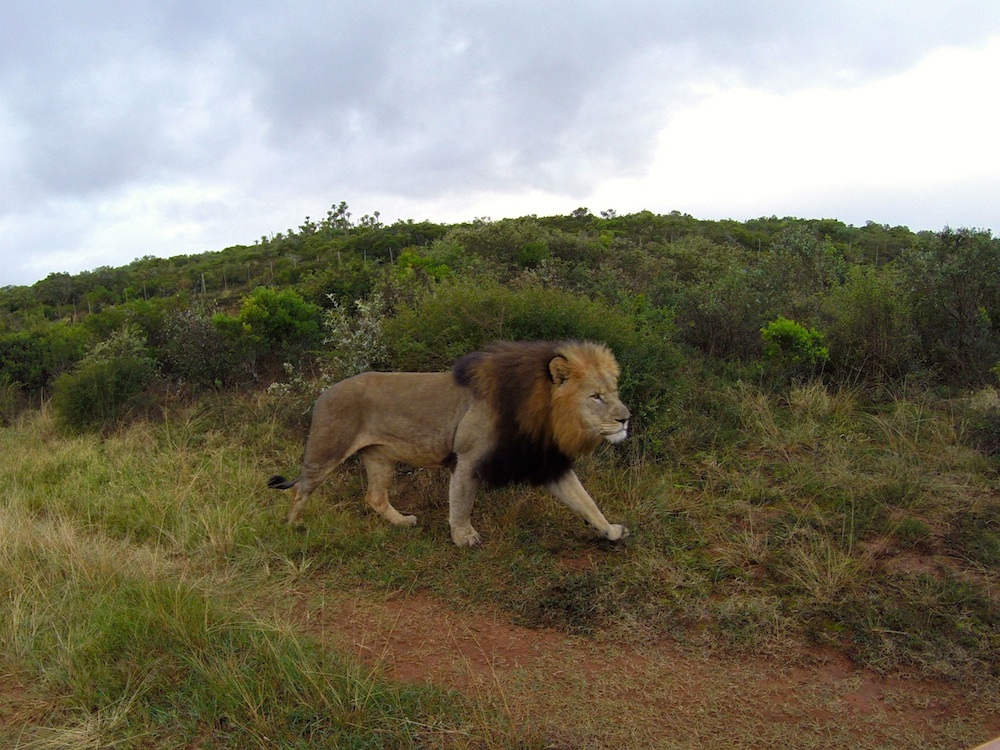 Another day, we came upon a watering hole where four elephants leisurely sipped up a drink. Suddenly, more elephants emerged from the thick tree line in front of us, but not just a few, it was the rest of the herd (for a total of 20-25 animals). Time stopped as elephant after elephant passed within a few feet of the jeep--even several babies and adolescents joined the parade. Looking into their eyes, I could feel a major presence and that "someone was definitely home." For them to be so prosperous, unthreatened and unstressed, it just made my life.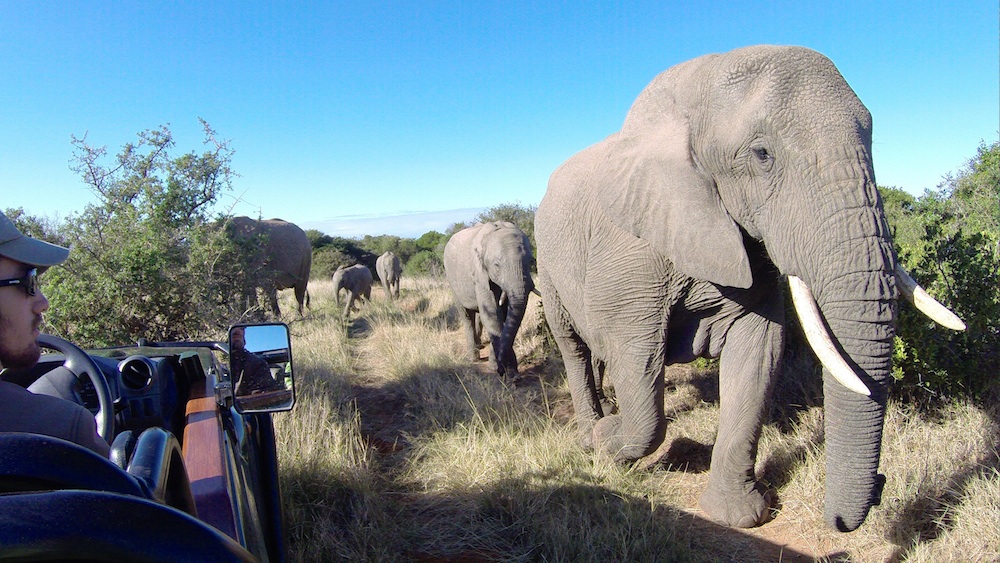 And if that wasn't incredible enough, one morning after we returned to our room from breakfast, my husband noticed something different on the deck. We had a small, too-cold-for-us-to-soak-in pool but as I peered out the window, my brain tried to makes sense of the scene. Finally it clicked: there was a giraffe drinking out of our pool. Despite a big gate (propped open during the day for jeeps) with a narrow passage to keep the animals out of the lodge/chalet area, a rogue giraffe had wandered in. But of all the 10 chalets he/she could have chosen, we were the lucky one. It was epic and I crawled on my hands and knees across the floor to avoid frightening him/her for a good camera shot.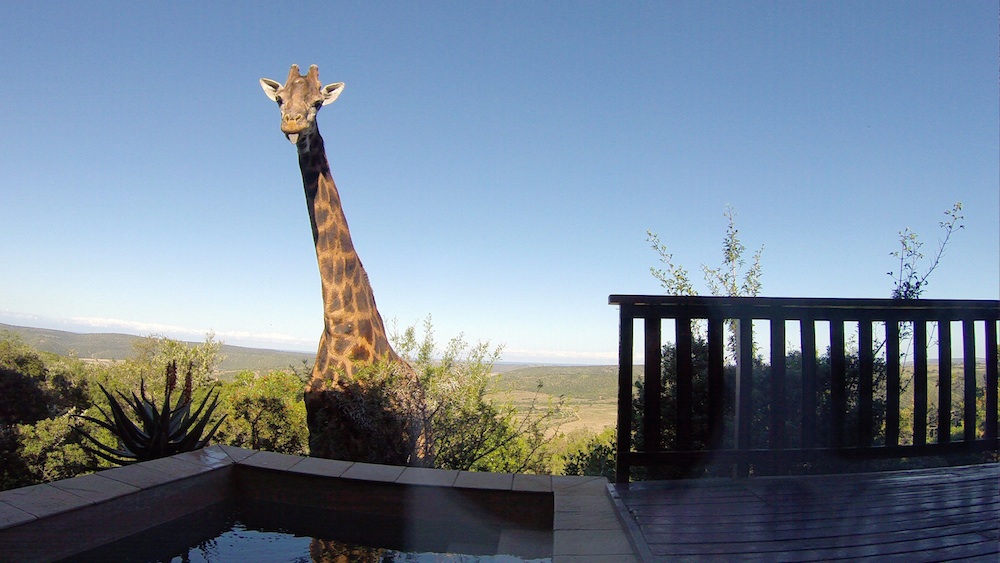 I couldn't have a imagined a better safari experience. But more than anything, we loved how the animals got to be themselves and roam over 22,000 acres of varying lush landscape. Every animal encounter cemented a profound respect for these amazing creatures. We will never forget it!"
Thanks Kali for sharing your Kariega safari experience with us. If you would like to submit an article about your experience please email bronwen@kariega.co.za or message us on Facebook.