Generous Kariega Guest Packed for a Purpose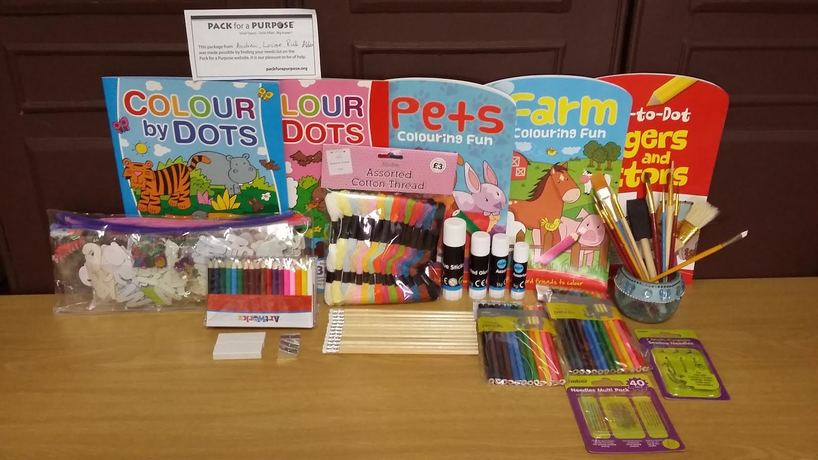 A heartfelt thank-you to Andrew and Louis Alder and their daughter Ruth, for this generous donation made on their recent trip to Kariega Game Reserve. The Alder family is from the UK where Ruth is a special needs educator. The 'Pack for a Purpose' initiative provided them with an effortless opportunity to positively affect the lives of some of the committed learners in the impoverished Kenton-on-Sea community.
Kariega Foundation partners with Pack for a Purpose
Pack for a Purpose is an initiative that allows Kariega guests to make a big and positive impact with very little effort. Follow the Pack for a Purpose link on The Kariega Foundation page and it will lead you to a list of small and readily available supplies needed for various Kariega-led projects in the local community.   
All you have to do is select and buy some supplies, save a few kilos of space in your suitcase and bring them along on your trip. Just like the Alder family! Many thanks from the Kariega Family for helping us make a difference.