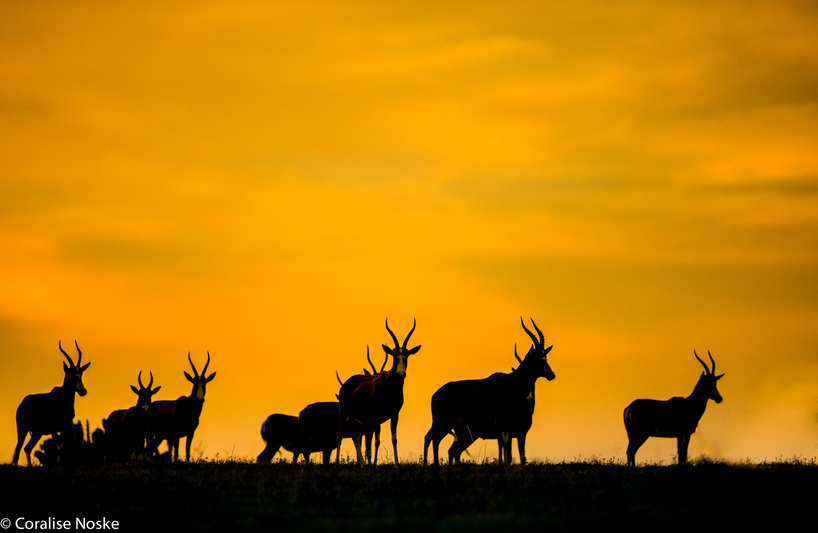 We love the awesome photos that safari guests post on Instagram. We have an active Instagram feed and are always looking to share wildlife images taken by guests on our channel. If you would like to be featured on the Kariega Game Reserve Instagram feed, please tag us using #yesKariegaGameReserve. We always credit the photographer. 
Follow us on Instagram to enjoy a daily dose of Kariega's magical wildlife.
Awesome Safari Instagram Photos
We have selected four wonderful safari photographs recently posted on Instagram. The first set of images were posted by guest Andrew Schleis. They show the close-up and diverse wildlife experience at Kariega Game Reserve.
The photograph of blesbok at sunset was taken by wildlife and landscape photographer Coralise Noske. Coralise visited Kariega for an Africa Geographic Photo Safari in 2013. Find out more about Kariega's private, tailor-made photo safaris. 
Safari guest Jamie Farrah took this giraffe silhouette on his last day at Kariega. 
Kim Hummerich posted the below images while on honeymoon at Kariega's Settlers Drift tented safari lodge. This lodge provides a romantic base to explore the remote wilderness and is perfect for couples and small groups.
Get Your Instagram Safari Photos Featured
Don't forget to tag #yesKariegaGameReserve if you would like your awesome Kariega safari photos to be featured on our Instagram feed. We look forward to seeing them.