Kariega receives great support for rhino conservation on the game park
The Kariega anti-poaching unit and ranger team were excited last Saturday to be handed over Croc shoes from Crocs South Africa in support of the Kariega Foundation and rhino protection on the reserve. This wonderful sponsorship was organised and co-ordinated by Red Era, a local fundraising company from Port Elizabeth.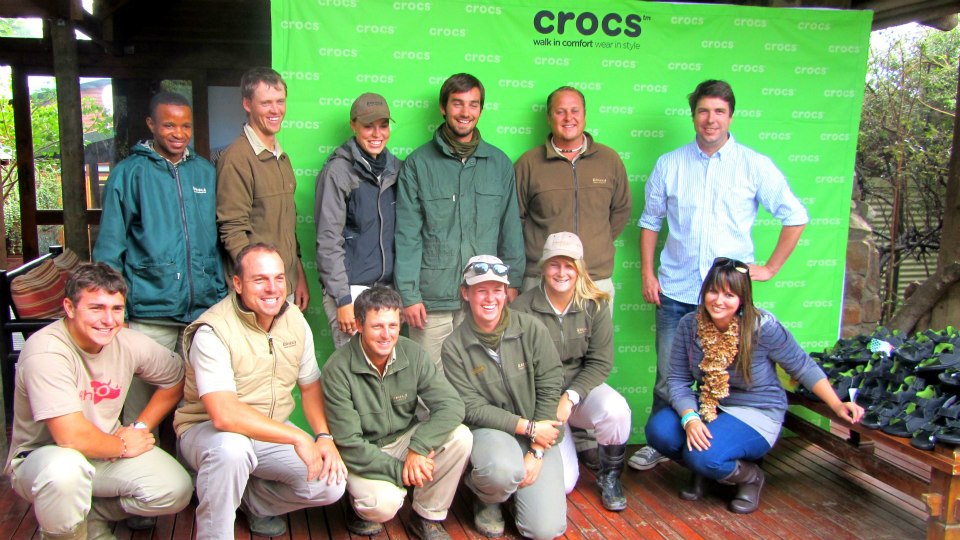 Pictured above: Some of the Kariega staff with Sean Kolesky of Crocs SA (standing far right) and Tamlyn McMullan (sitting far right).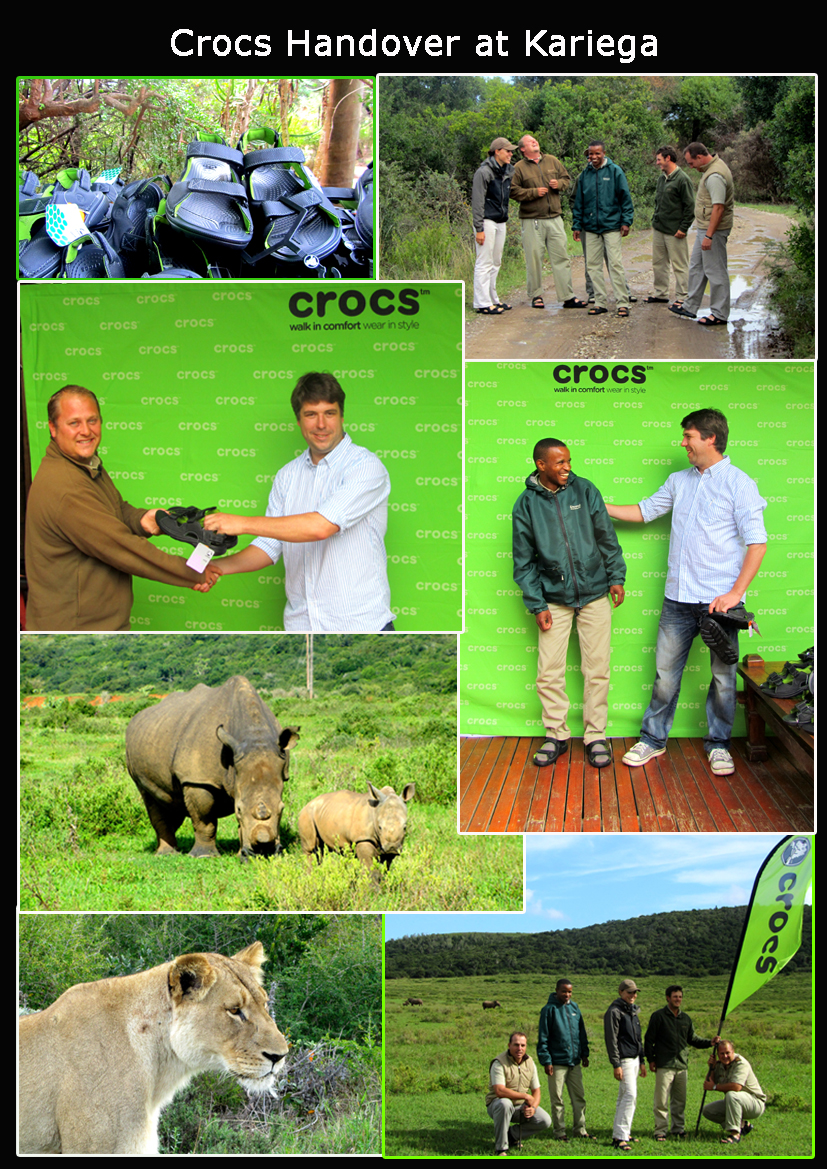 Pictured left: Some of the highlights from the day of the handover. The party enjoyed an afternoon game drive and spent time with Thandi, our rhino who survived the March 2012 poaching. They also spotted Thandi's female rhino companion and the young calf that was born in March 2012.
Red Era Management company is made up of Tamlyn and Kristen McMullan - a dynamic sister duo passionate about anti-poaching awareness and fundraising. Over the past year Tamlyn and Kristen have shown amazing support for rhino conservation and for the Kariega Foundation.
Tamlyn began raising funds for anti-poaching in 2011 after she saw a Facebook post by wildlife vet William Fowlds. Dr Fowlds worked with the Kariega team when three of our rhinos where poached on the reserve in March 2012. Tamlyn wasn't sure what she could do as an individual and then she and her sister came across the Africa Conservation Trust (ACT) Skydive for Rhino's campaign - they immediately joined up.
To raise funds for the Trust the sisters decided to put together a music event which they called Rhino Rock. Nine Port Elizabeth bands played to a small crowd. "We raised a few thousand rands" says Tamlyn "so we decided to arrange more events in nearby towns". They also started beading rhino bracelets in their spare time which they sold for R20 each. These activities raised R22,000 which they donated to ACT.
The sisters were both still working full time but by December 2012 they decided to resign and take up their passion full time - Red Era Management was born. The duo now work together full-time on various fundraising projects. They continue to work on various rhino conservation fundraising projects. Tamlyn comments, "My whole life has changed. I am so connected to nature. It doesn't feel like I'm working."
Everyone at Kariega would like to say a big thank you to Crocs South Africa and Crocs SA representative, Sean Kolesky (pictured below middle) for their very generous donation. And of course another big thank you to the McMullan sisters (Kristin left and Tamlyn right) for all their work and ongoing support for Kariega and our wildlife.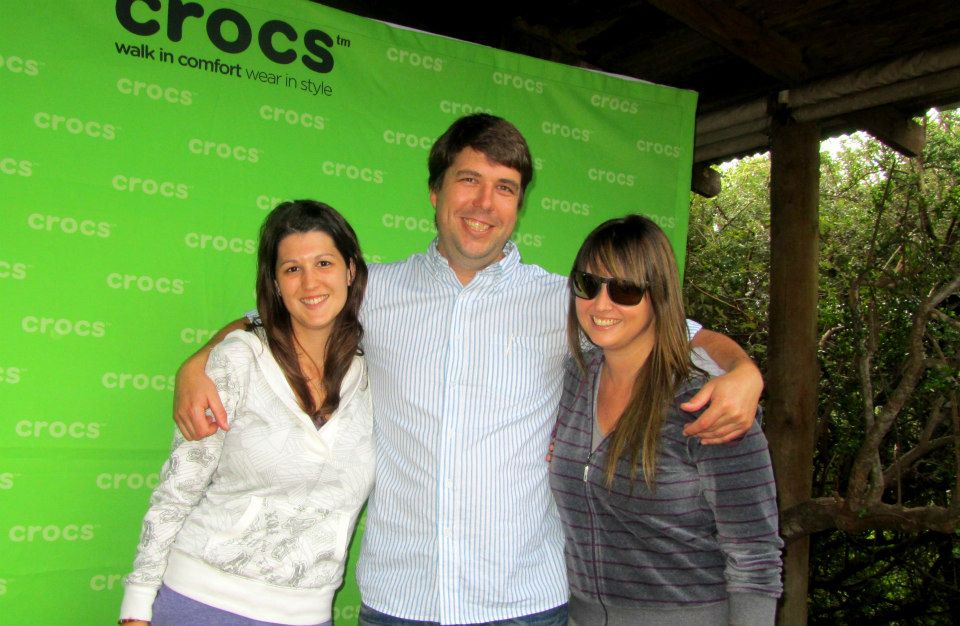 For more pictures of the handover view the Red Era Facebook album "Crocs handover at Kariega"
If you have anything you would like to share please feel free to email lisa@kariega.co.za or find us on Facebook.