Check up procedure on Rhino Thandi at Kariega
Rhino Thandi check up procedure this morning at Kariega Game Reserve
One month after Thandi's ground-breaking skin graft procedure, Dr Fowlds, Marais and Lamont gathered this morning to do a check up procedure on Thandi at Kariega Game Reserve in order to assess the outcome of the procedure. We received these images from Thandi's keeper and Kariega operations manager, Jason Loest shortly after the procedure. We will keep posting on any news and feedback as we hear it from the team.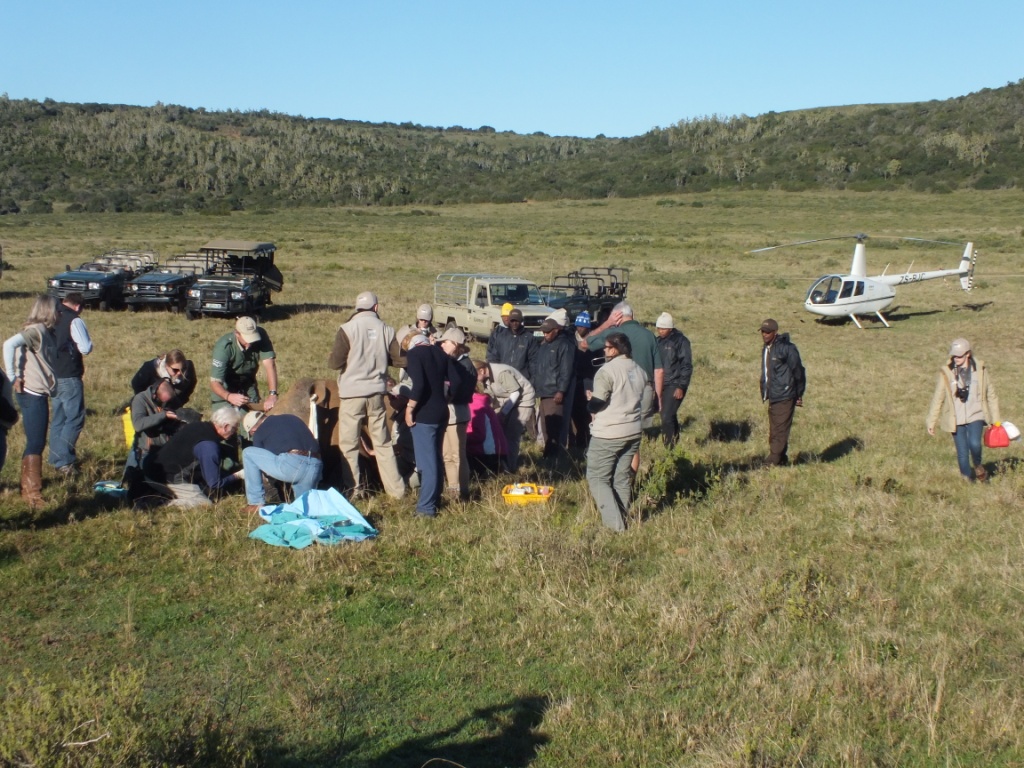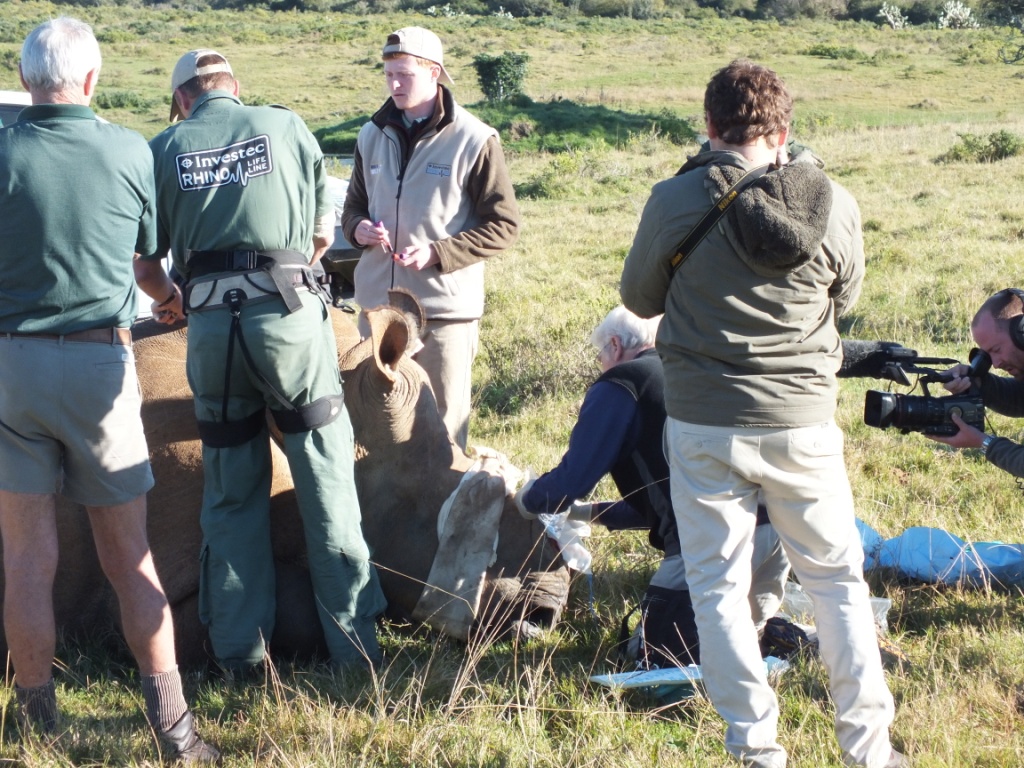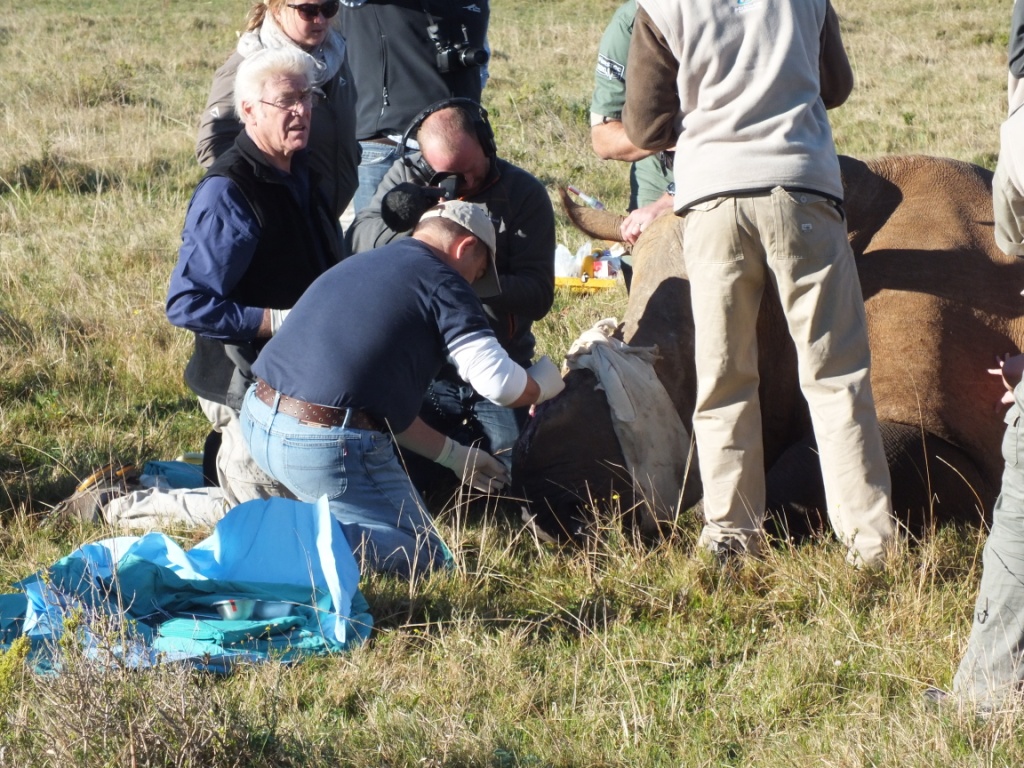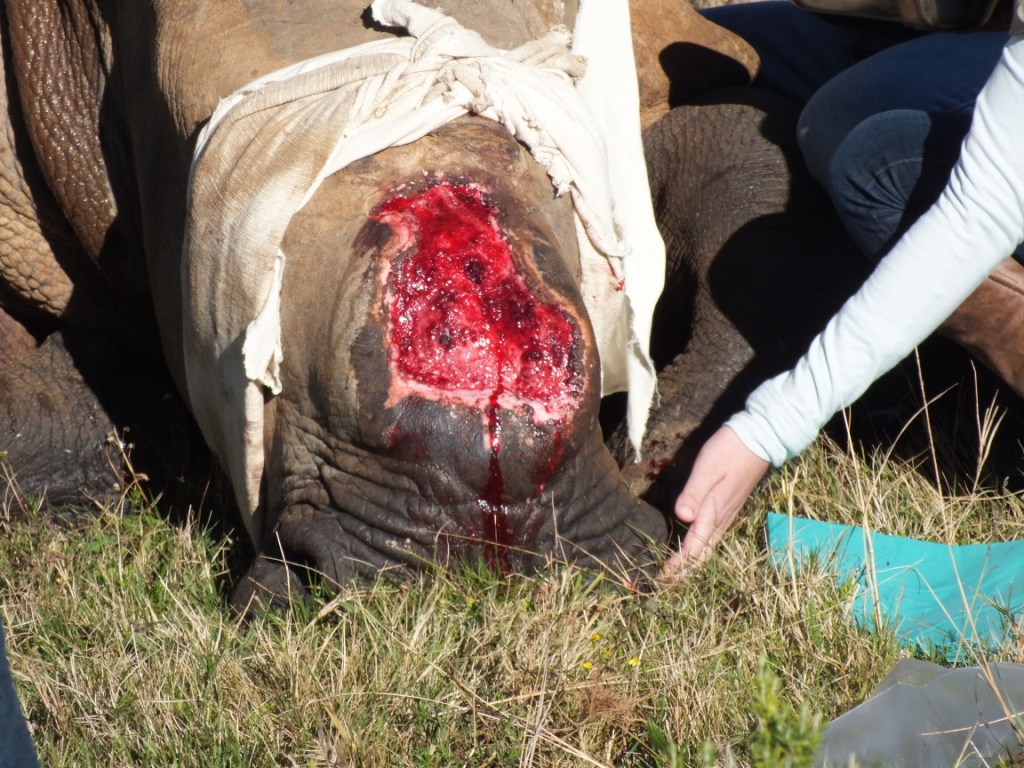 A message from Dr Fowlds sent to us before the procedure this morning:
"Today Thandi's support team gather once again on Kariega to assess her progress a month after her face received three small skin grafts. The monitoring team reported that her dressing stayed on for 7 days following the surgery which is a satisfactory length of time and should give these areas a good chance of having taken. Visually her face appears to improving very well but as always a layer of scab and mud mask what lies beneath and we will only know when Dr Marais and Dr Lamont clean this layer away and assess the underlying progress.
Thandi has been seen several times out in the open and socialising with all the other rhino in her crash. This includes the bull who we believe was responsible for the recent damage to her face so all indications are that the new social balance has been restored and we hope that her face will be given time to heal completely over the next 6 months.
It is anticipated that she will have developed sufficient quantities of granulation tissue over her damaged areas to be able to continue with the skin therapy with the ultimate goal of creating facial skin which is robust enough to deal with normal social interactions in the future. Her story continues to inspire people across the globe who are outraged by the escalating poaching figures which now approach 500 for the year to date."