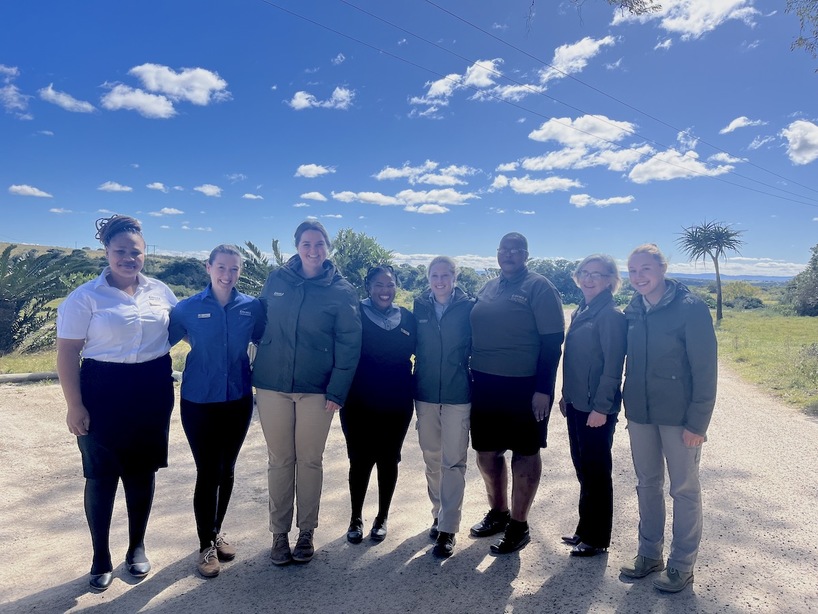 In South Africa, during the month of August we pause to honour the women of our rainbow nation. Over the past century, women have undergone the most amazing transformation. Since gaining the right to education, to vote, and to work, woman have been making significant contributions across all facets of life (psycho-social, economic, political and spiritual) and earned much respect, power and pride. However, despite this progress, modern woman still face major challengers like gender-based violence, sexual assault and in some instances debilitating disrespect and injustices. There is still work to do.
We celebrate the many strong, inspirational women working for Kariega Game Reserve and the Kariega Foundation. We honour the unique life path each one has walked to get where they are today and the amazing contribution they make to our reserve in the various areas of administration, marketing, guest experience, conservation or community rejuvenation. 
More than half of the Kariega staff are woman and we would like to thank each and every one of them. 
Among them we have three, key leaders who serve as inspirational role models through the unique positions they hold and diverse contributions they make to Kariega Game Reserve, the Kariega Foundation and our neighbouring communities.
In the hope of positively influencing the live of  woman around the world, we asked Shelley Fuller (Kariega Game Reserve General Manager), Lindy Sutherland (Kariega Foundation Director) and Nomawethu Ngangqu (Kariega Foundation Community Manager) to share a few insights with us.
Nomawethu Ngangqu : Community Hero
Nomawethu is the Kariega Foundation Community Manager and without doubt a hero within the community she serves. She has a kind heart and embodies the spirit of ubuntu.  The spirit of Ubuntu creates an environment of community kindness and support. It is the belief that when selfless acts of service contribute to the success and wellbeing of others that those acting kindly experience the benefits too. "I am what I am because of who we all are." She performs numerous responsibilities in the community, including caretaker, soup kitchen volunteer, and netball coach. Her work is incredibly moving and encouraging.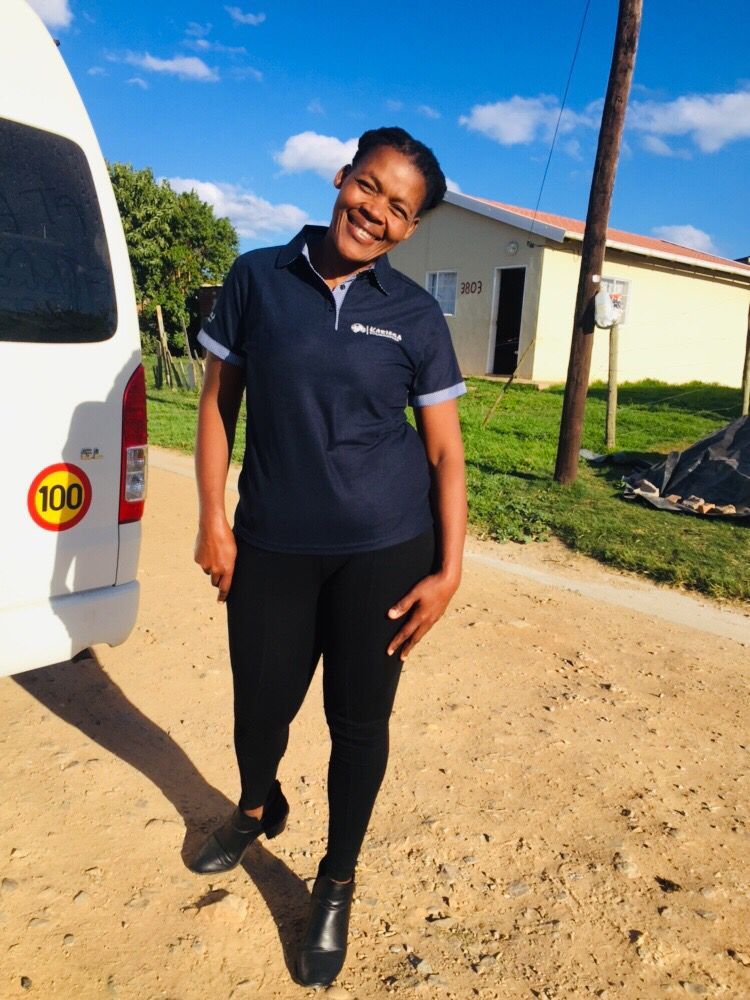 These are the questions we asked Noma and her responses.
Question: In your position you are an inspiring role model, what words of wisdom would you like to offer the woman and young girls in your community? 
Answer: I would tell them, "You are a woman of strength, courage and dignity; one who values herself and fights for what she believes in. A woman who won't give up on her dreams regardless of how many obstacles stand in her way. That makes you beautiful and magnificent."
Question: What motivates you to continue your work daily? 
Answer:  There is nothing more fulfilling knowing that what I contribute in my communities makes a significant difference. The greatest gift in what I am doing in my communities, is the way it changes and the impacts in the lives of people.
Lindy Sutherland : Conservation and Foundation Enthusiast
In addition to serving as the director of the Kariega Foundation, Lindy also plays a variety of roles in community outreach, marketing, conservation, and maintaining the reserve's cohesiveness. She is a vivacious lady that can make any day better with her embrace and smile. She serves as the link that binds together all the various departments. She is a truly inspiring and strong woman who greatly benefits the reserve.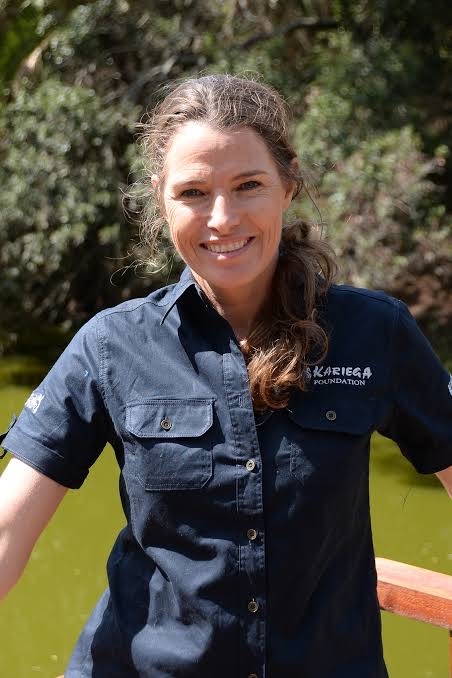 These are Lindy's responses to the questions we posed to her.
Question: In your position you are an inspiring role model, what words of wisdom would you like to offer the woman and young girls in today's society?
Answer: Listen before you speak and act. Collaborate and empower those that you work with. Never stop growing and learning. Be accountable to your mistakes, learn from them. Have the courage to keep moving forward knowing that you will make more mistakes! Celebrate the successes, especially the small ones. Say thank you often. Know that your true power lies in your feminine energy and ability to use compassion, kindness, emotional intelligence, intuition and creativity to connect with people in a meaningful and fulfilling way and create team cohesion. Appreciate the men in your life and team. Masculine energy compliments the feminine making the whole ever more powerful and effective.
Question: Having such a busy life, how do you unwind and relax?
Answer: I am not good at switching off! There is no real separation between me and my work! But I do try and maintain balance! I love to cycle and walk in nature. I try and do yoga every morning. I love my vegetable garden and cooking with home grown produce. I also love travel and getting away for short breaks. A 5 day get away is fantastic even though I will spend most of the time dreaming of the next steps in various projects.
Shelley Fuller : The Mother of the Reserve
Being the general manager of a renowned game reserve is a very difficult job, yet Shelley makes it seem simple. She has a very motherly personality, which makes it natural for many people to seek her advice, but she is firm in her ways, which is the ideal combination for a successful and well respected general manager.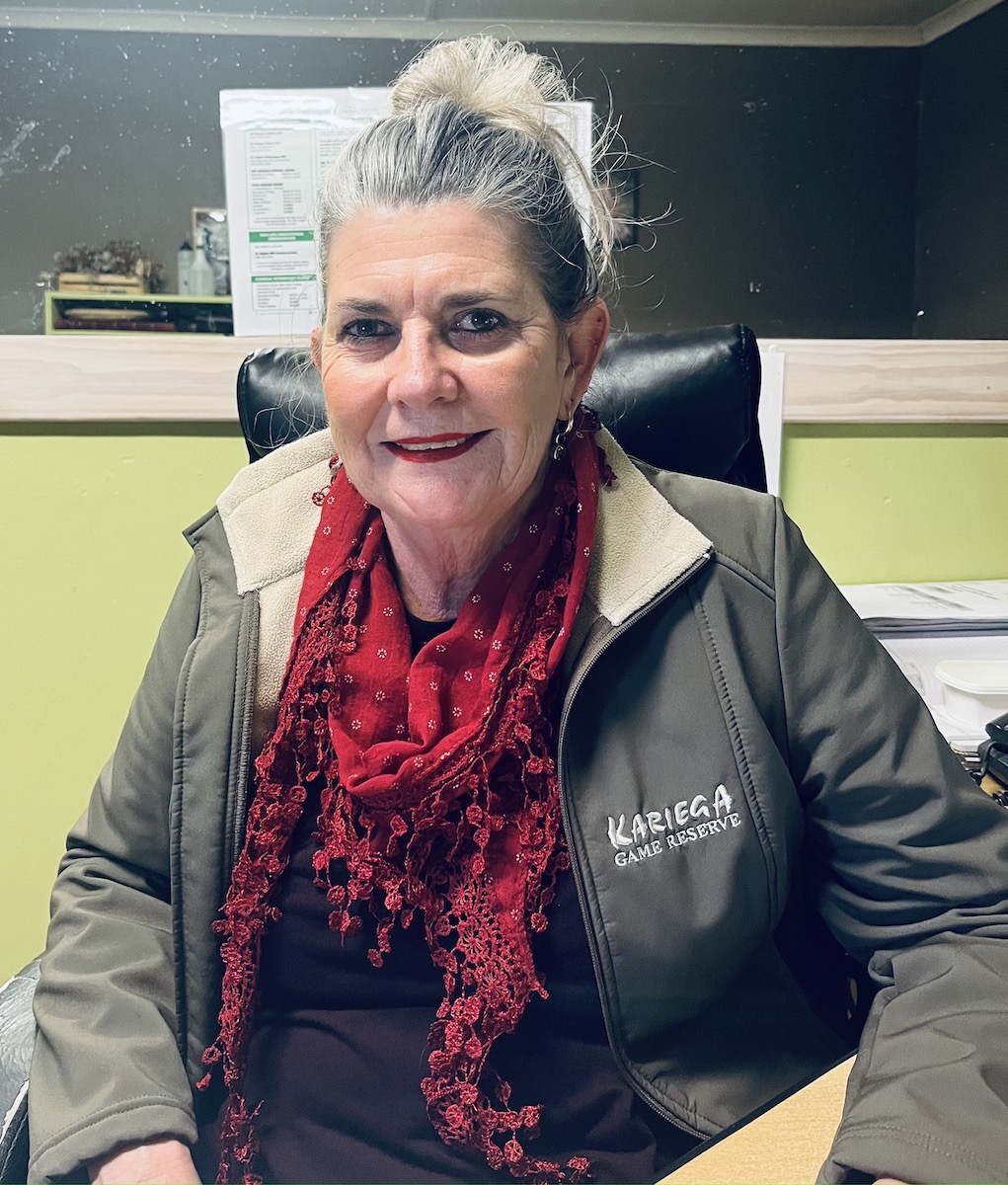 This is what we asked Shelley and her responses. 
Question: In your position you are an inspiring role model, what words of wisdom would you like to offer the woman and young girls in today's society?
Answer: I would encourage everyone to work their utmost hardest and always strive to achieve and improve. It is important to work honestly and with integrity. Never be afraid to apologise if one has made a mistake. Mistakes can always be rectified. Always have great communication and lots of respect for the people that you work alongside. Speak and treat those the way you wish to be treated.
Question: Having such a busy life, how do you unwind and relax?
Answer: I love to spend time at the beach, swimming in the ocean and enjoying a sundowner whilst watching the waves caress the golden sand. In addition, a lovely afternoon game drive and river cruise with sundowner is also a great way to relax and forget about the challenges of life! I enjoy lighting a fire and spending time in my garden with my pets and family. 
Happy Woman's Month
To every single woman in South Africa and beyond, happy woman's month. We see you. We celebrate you.
Thank you to Shelley, Lindy and Noma for sharing their wisdom and advice. Let us all strive and grow to be the inspirational woman we were born to be.