Cape clawless otter spotted at Kariega
Cape clawless otter at Kariega Game Reserve South Africa
Kariega Game Reserve was very lucky to recently have a wonderful wildlife sighting of the rarely seen Cape clawless otter which was spotted and photographed on the Bushman's River, here in the Eastern Cape. It proved to be a very special sighting for the game park with a total of five otters captured on camera both in and out of the river. Usually these water-dwelling mammals are extremely elusive and when spotted, they are most often alone.  
On a safari game drive that started off in pursuit of some buffalo, Kariega guest and ornithologist, Christian Boix, and Kariega ranger Brendon Jennings were very pleasantly surprised to capture on camera five of these rare otters on the move, followed closely by an interesting assemblage of river birds.
While photographing these shy creatures, Boix and Jennings identified a number of birds including a half-collared Kingfisher and a long-tailed Cormorant, which appeared to be in hot pursuit of the otters. For more details on the sighting and to find out more about why the birds might have been following the otters check out Boix's blog for Africa Geographic here. What do you think? Let us know!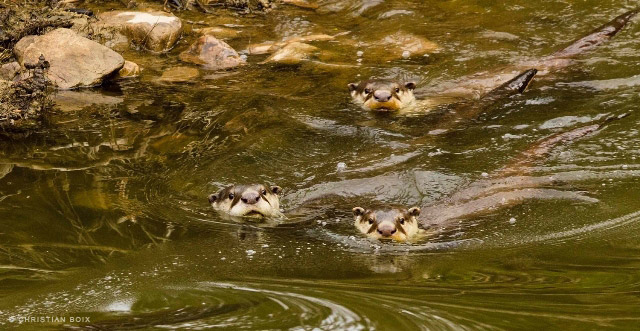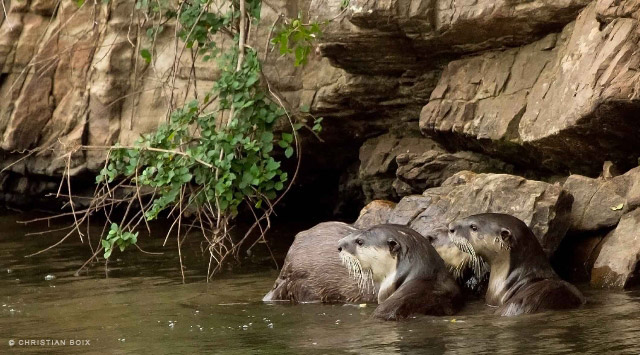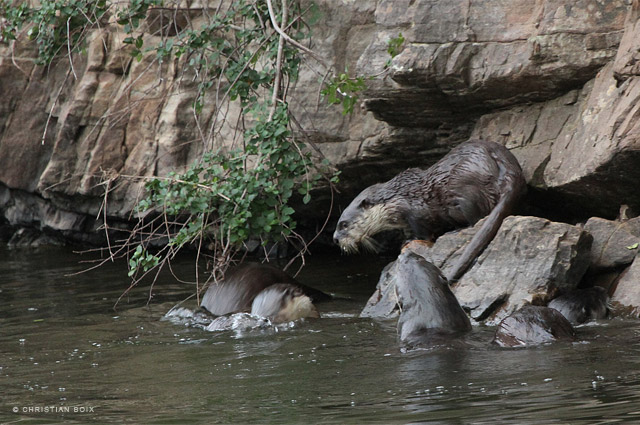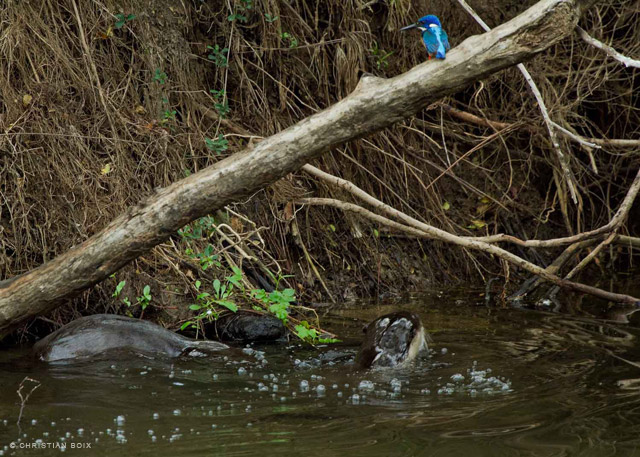 All images courtesy of Christian Boix
*If you would like to share with us, feel free to leave your comment here or if you prefer you can find us on Facebook or email lisa@kariega.co.za