Kariega Volunteers were very fortunate to be a part of numerous game captures and release procedures in 2013. The Kariega Conservation Volunteers helped out in 11 game releases or introductions on the reserve, as well as 11 captures and darting procedures.
"These procedures did not only strengthen the volunteers' love and appreciation for these animals, but it also gave them a much valued insight into the management of wildlife on a Big 5 Game reserve" said volunteer co-ordinator, Azel. 
Volunteers were not merely 'watchers' in the majority of the procedures, but formed an integral part in the whole process from beginning to end in most of these operations. In all lion darting operations volunteers were given the task of finding the needed lions, staying with these animals until the vet arrived and then most of the time positioned the vet in the right spot to dart the lions from the volunteer cruiser.
In all the rhino and elephant procedures volunteers were again given the task of tracking and staying with these animals until the vet arrived. With all the rhino procedures volunteers were merely in the periphery and observed from a respectable distance.
With the serval rehabilitation operation volunteers were involved in finding obstacles to make the enclosures more exciting for these animals.
Re-introduction of serval (wild indigenous cat) to Kariega, Eastern Cape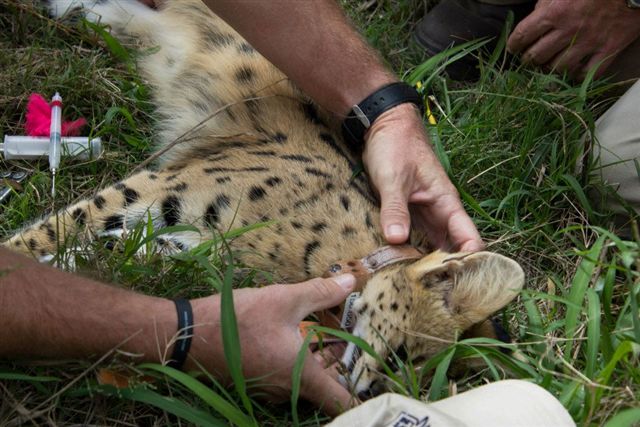 Lion Capture at Kariega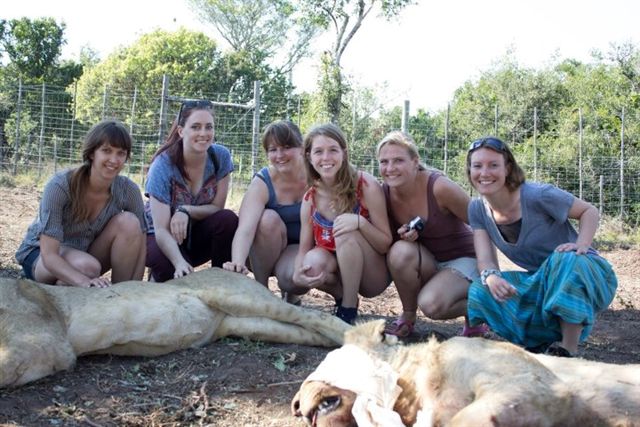 Tracking-collar removal of the elephant matriarch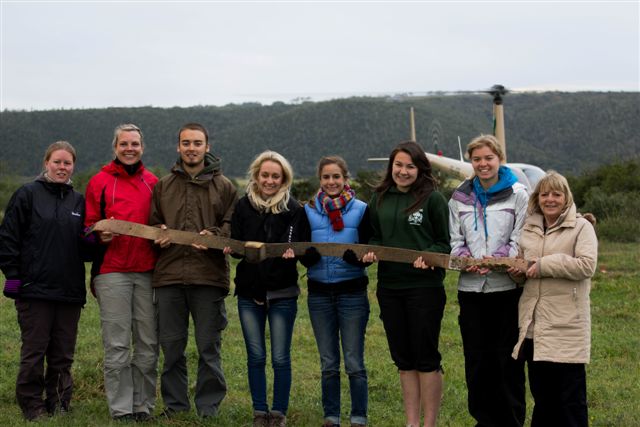 Other game release and capture on the reserve included introduction of rhino, buffalo and about 300 blesbok. The volunteers were also involved in some of the rhino de-horning procedures as well as with procedures for Thandi when her poaching wound re-opened and when she had her skin-grafts.