Kariega Game Reserve is located in the abundant wilderness of the Eastern Cape of South Africa and with two rivers and prime location near the coast, Kariega game park is a hub of birdlife, offering birdwatchers a chance to view an assortment of southern Africa's most magnificent birds. 
Eastern Cape Birdlife Guide
To view a list of birds that can be spotted at Kariega, simply click on the link above to download the Kariega birdlife guide. 
Rangers Birdlife Gallery
Below are some recent pictures taken by Kariega ranger Gerhard Van Der Westhuizen. If you are a bird enthusiast planning to visit the game park soon, be sure to get in touch with us, or talk to your game ranger upon arrival and we will try our best to provide you with a great birding safari at Kariega. 
Malachite Kingfisher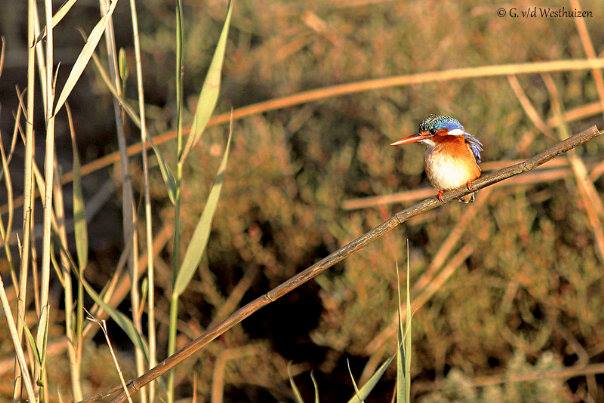 Brownhooded Kingfisher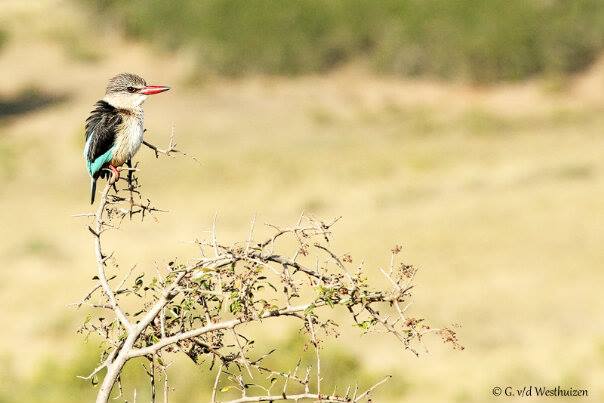 Cape Black-collared Barbet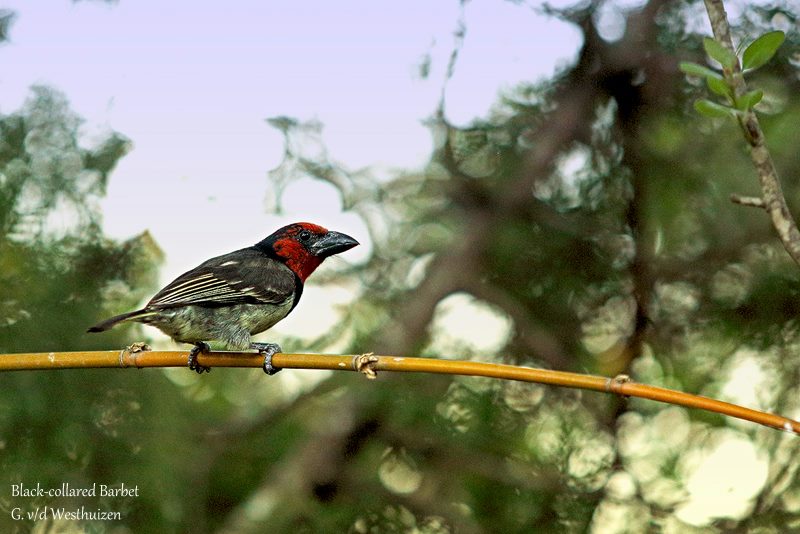 Cape Pied Kingfisher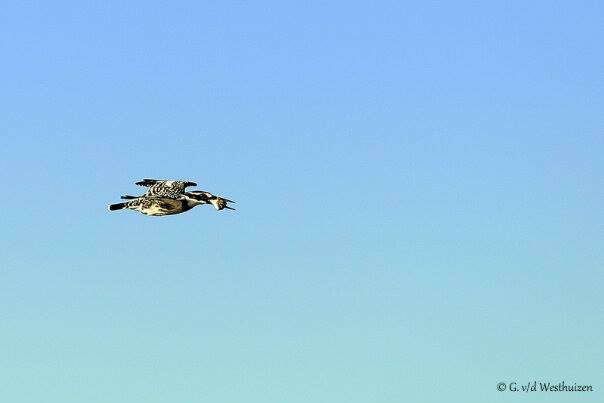 Fiery-necked Nightjar
Collared Sunbird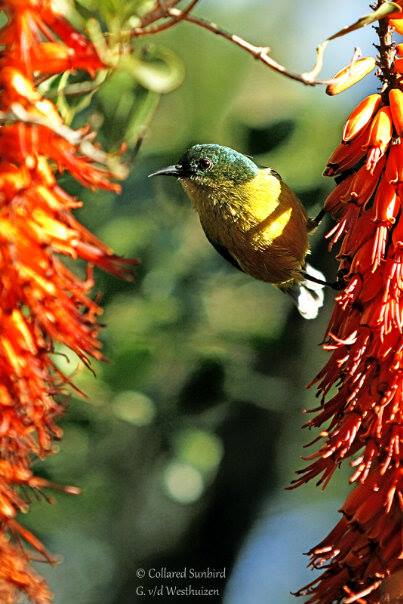 Speckled Mousebird