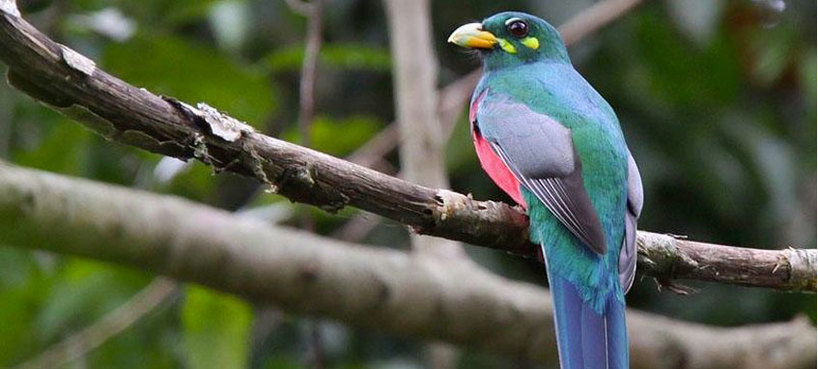 Settlers Drift is a five-star safari lodge with only nine private tented suites. Most safari suites are located in the riverine forest and are popular places to spot the exquisitely beautiful but shy bird called the Narina trogon.
Settlers Drift Safari Lodge: Popular Narina Trogon Habitat
The Narina trogon was named after Narina, the beautiful Khoikhoi (Hottentot) mistress of a French ornithologist in the 18th century. Although reasonably common and despite it's bright colours, it can be easily overlooked because it often sits very still only occasionally moving it's head side to side and up and down, looking for prey.
Narina Trogon Exquisite Colours
On a recent stay at the lodge I was disappointed that I had not yet spotted the Narina trogon. Determined not to miss out I prepared for one last search. Opening the door to suite two, I was caught off guard by a sudden explosion of colour and flurry of wings. I froze, peering into the forest. No more than two meters away sat the beautiful Narina trogon. Bigger than I expected at 34 cm from head to tail, it was a sight to behold – never to be forgotten.
Email lindy@ kariega.co.za if you were lucky enough to spot the Narina trogon at Settlers Drift Safari Lodge. I would love to hear your story.