Best South Africa Malaria-Free Safari Tour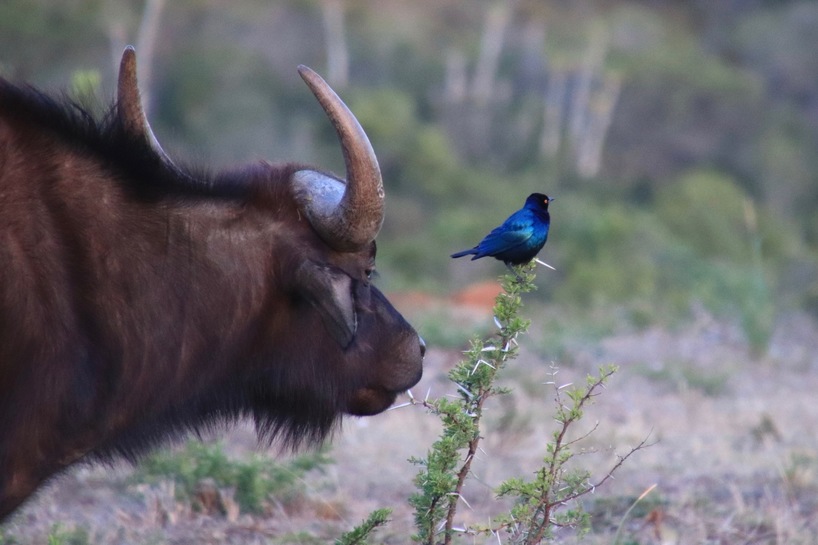 We so enjoy receiving feedback from our safari guests about their stay at Kariega Game Reserve and their holidays in South Africa. We were delighted to receive this wonderful summary of Doreen and Allan Peacock's South African safari tour, including a three night stay at our malaria-free reserve in the Eastern Cape.
Thank you Doreen and Allan for choosing to stay with us again, especially to celebrate such special occasions. We are so pleased you enjoyed your South Africa safari and holiday. We are so pleased that you have already booked to stay with us again!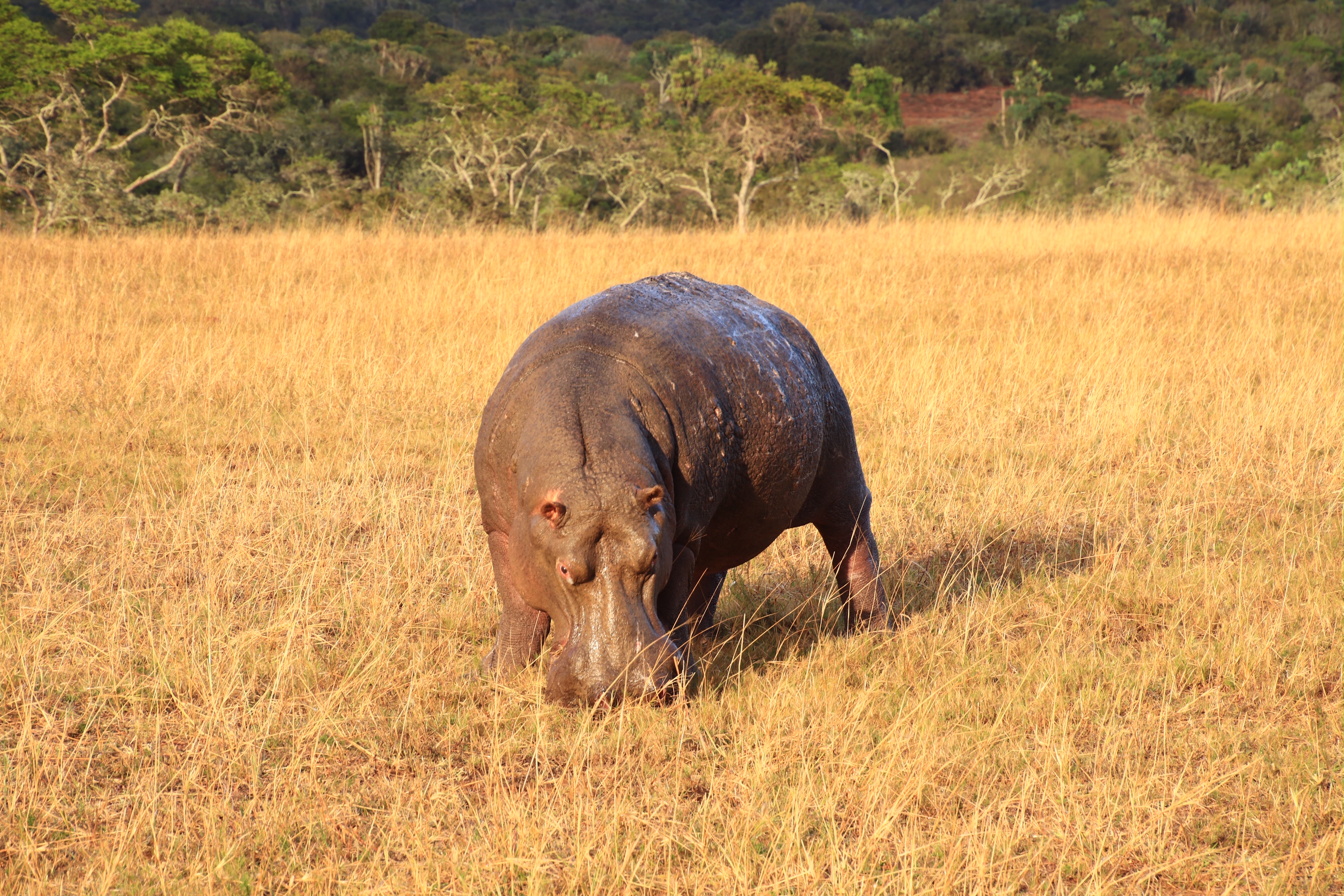 "We had such an amazing four-week holiday in South Africa in 2017 that when we arrived home, we started to plan a return visit in 2019 to celebrate Allan's 60th birthday and our wedding anniversary. This time it would be for seven weeks as there were so many places that we wanted to spend more time. Once again, the highlight would be a three-night stay at the best South African malaria-free safari area - Kariega Game Reserve, while staying in Ukhozi Lodge once more.
We started our South Africa safari tour by flying into Cape Town on 1 October 2019 and stayed in the city for five nights, visiting the West Coast National Park, Kirstenbosch Botanical Gardens, the World of Birds at Hout Bay and concluded our stay with an afternoon tea at the Belmond Nelson Hotel. From there we moved on to Muizenberg to stay for four nights. We spent a day at the Cape of Good Hope National Park, visited the Boulders Beach penguin colony, and did some birdwatching at Rondevlei and the Strandfontein sewage works where we saw hundreds of flamingos. We were also extremely lucky to watch a couple of humpback whales breaching in Smitswinkel Bay.
We moved on to Hermanus to go whale watching but this year the whales were quite hard to find and they were much further out than they had been two years ago when we saw them very close to the shore. We celebrated Allan's 60th birthday and our wedding anniversary at Hermanus. I had the surprise of my life on entering our apartment to find a huge arrangement of 30 red and white roses, Allan had managed to totally surprise me and I felt really emotional. The flowers survived two moves as I couldn't bear to part with them until I really had to. Finally, on our last day in Hermanus we were rewarded with some wonderful whale sightings as we followed a mother and its calf around the Walker bay. We were lucky enough to see several southern right whales breaching, quite a sight to see these large animals throwing themselves out of the water.
Moving on to Mossel Bay for three days we did a whale watching boat trip, we did see lots of dolphins but did not see any whales unfortunately.
Excitement Builds for Best South Africa Malaria-Free Safari
By now our visit to Kariega for our malaria-free safari was only just over a week away and the excitement was growing. We hoped that the weather would be good as it has been quite changeable, sunny would be nice but dry would be brilliant.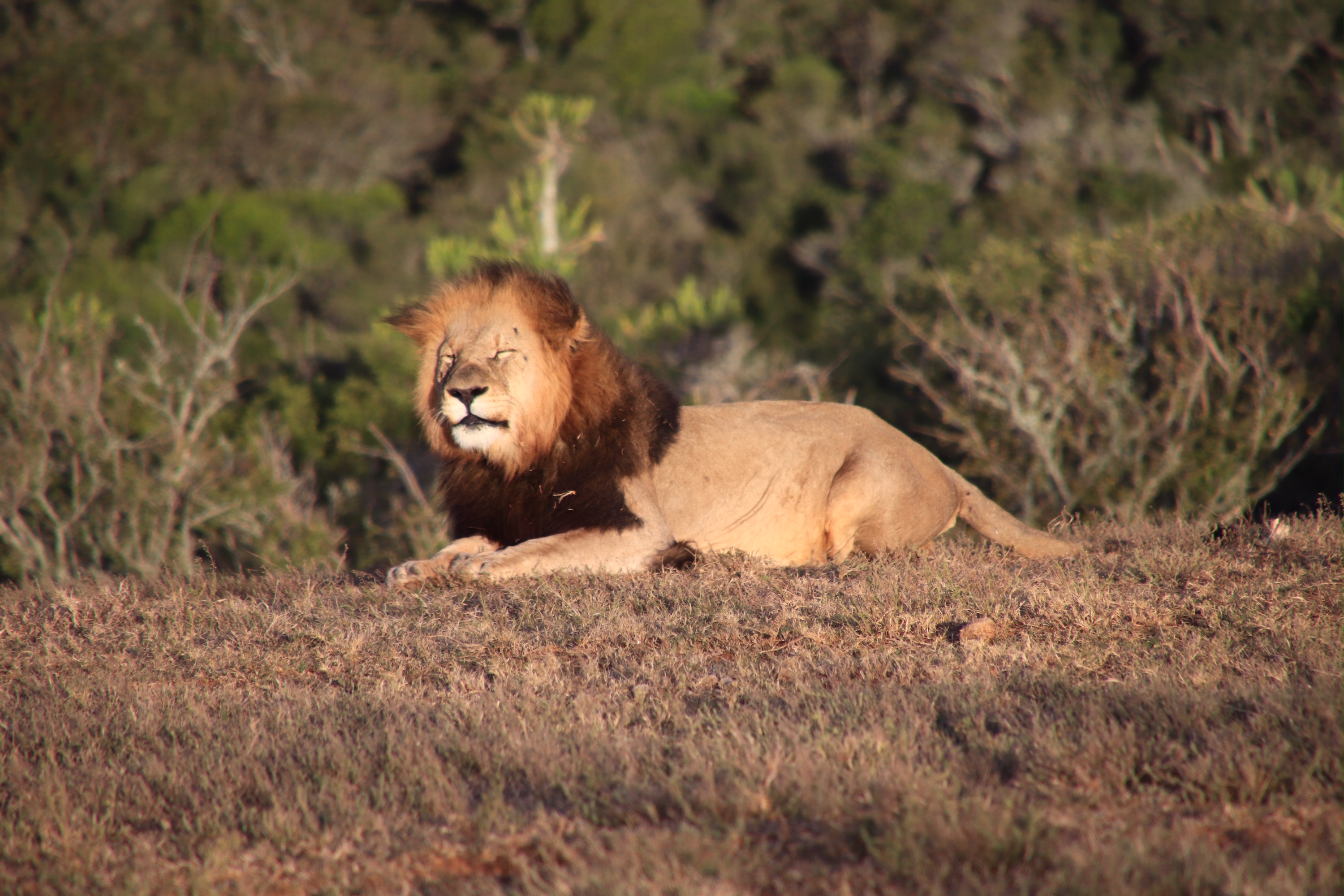 From Mossel Bay we moved on to Plettenberg Bay for six days. We visited Monkeyland, the Birds of Eden and Knysna Elephant Park. We also did a boat trip on the Keurbooms River which was very relaxing.
From there we moved on to Colchester for three days and our Kariega safari tour was getting really close! The excitement was growing. At Colchester we spent a day and a half in Addo Elephant National Park and had a great time.
On the morning of Tuesday 29 October, we packed up again and headed for the best South African safari destination. We just couldn't wait to get to Kariega. We finally arrived at the entrance at 12.05pm and drove to Ukhozi Lodge, seeing several giraffes near the entrance and various other animals on the way. We arrived at the lodge and were warmly greeted by Rosie. She made sure that we were told everything we needed to know about the safari tours, although having stayed before we knew the routine.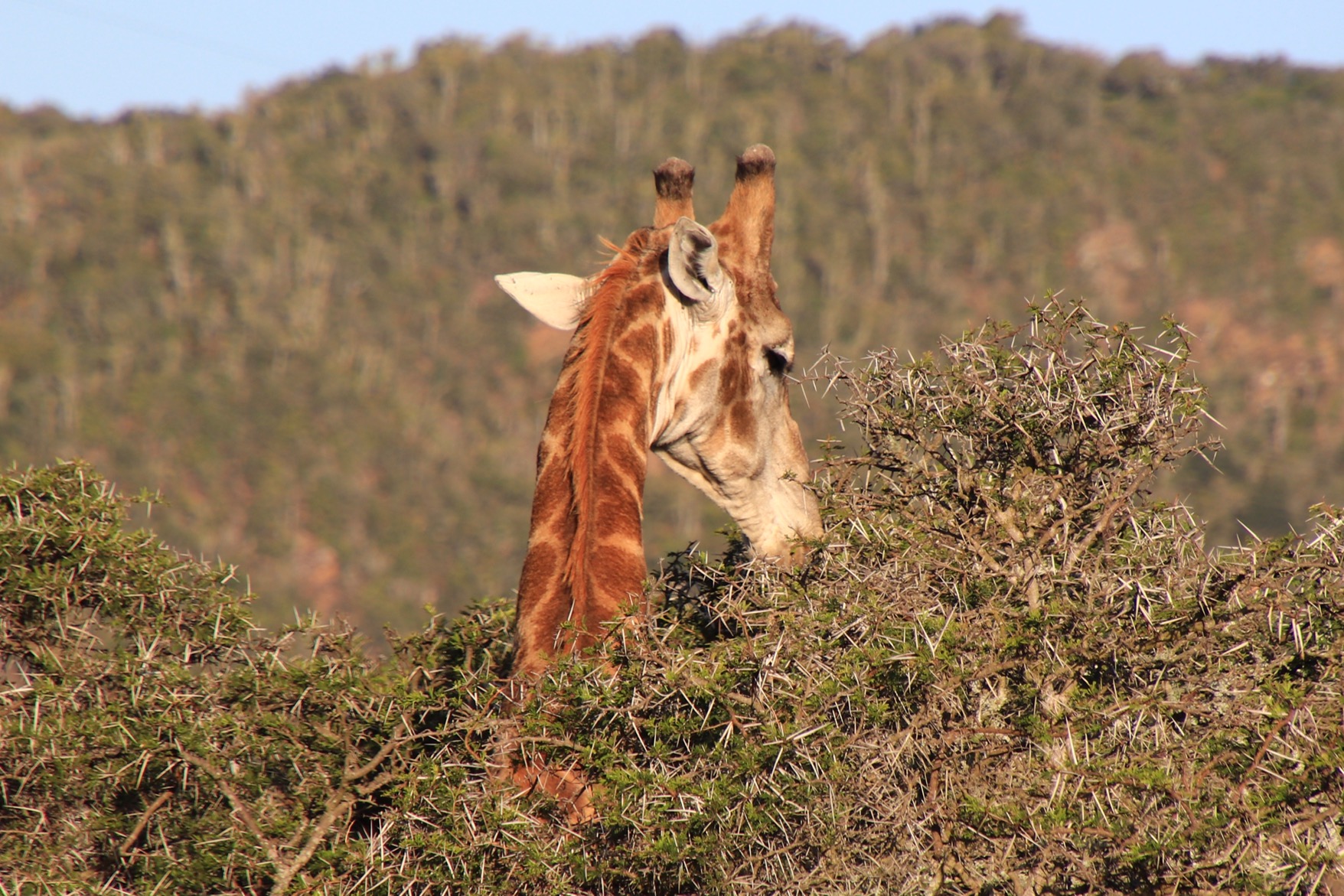 The first time we had stayed at Ukhozi Lodge was in October 2017, just before the main building was destroyed by a fire, so the lodge itself was new. It felt quite different in some ways but not in others and I would find it hard to say which I preferred. We were given a welcome drink, our bags were taken to our suite, the car parked. Once our suite was ready at 2pm Rosie took us to suite 10. On arriving we found a lovely bottle of champagne for our anniversary.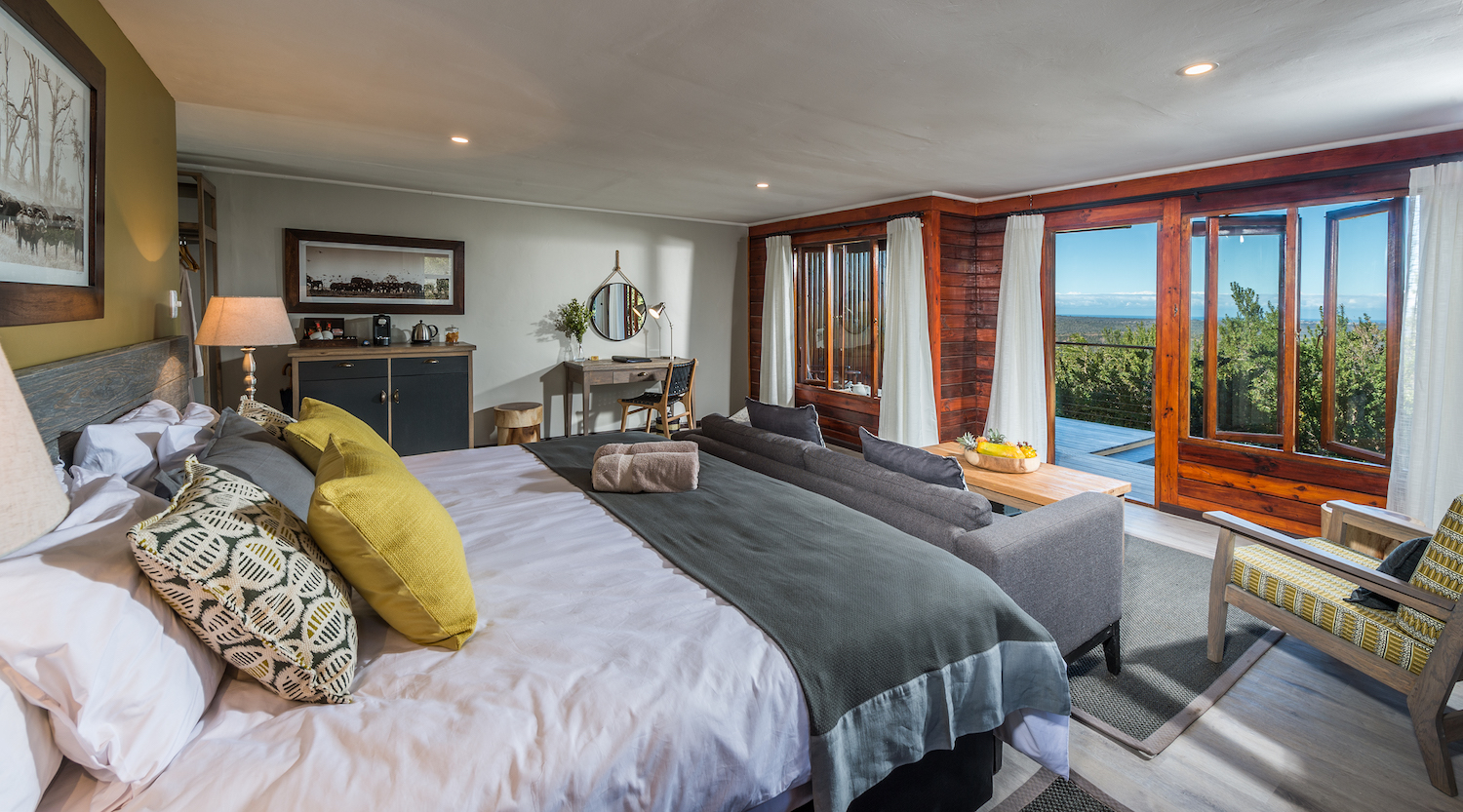 The Ukhozi Lodge suites were very different to the last time and I preferred the new design. As it was a nice sunny day and as the private plunge pool on our balcony was not too cold, we decided to go in. It was a bit chilly but very refreshing. What better way to enjoy the lovely view over the reserve?
After a light lunch we set out on our first game drive at 16h00, and were delighted to find that we had Juan as our guide again. When I had booked last year, I asked if it would be possible to have him as our guide again, so we were very lucky. The other people in the group were all very friendly. Over the six game drives we saw such a variety of animals and Juan really found everything for us.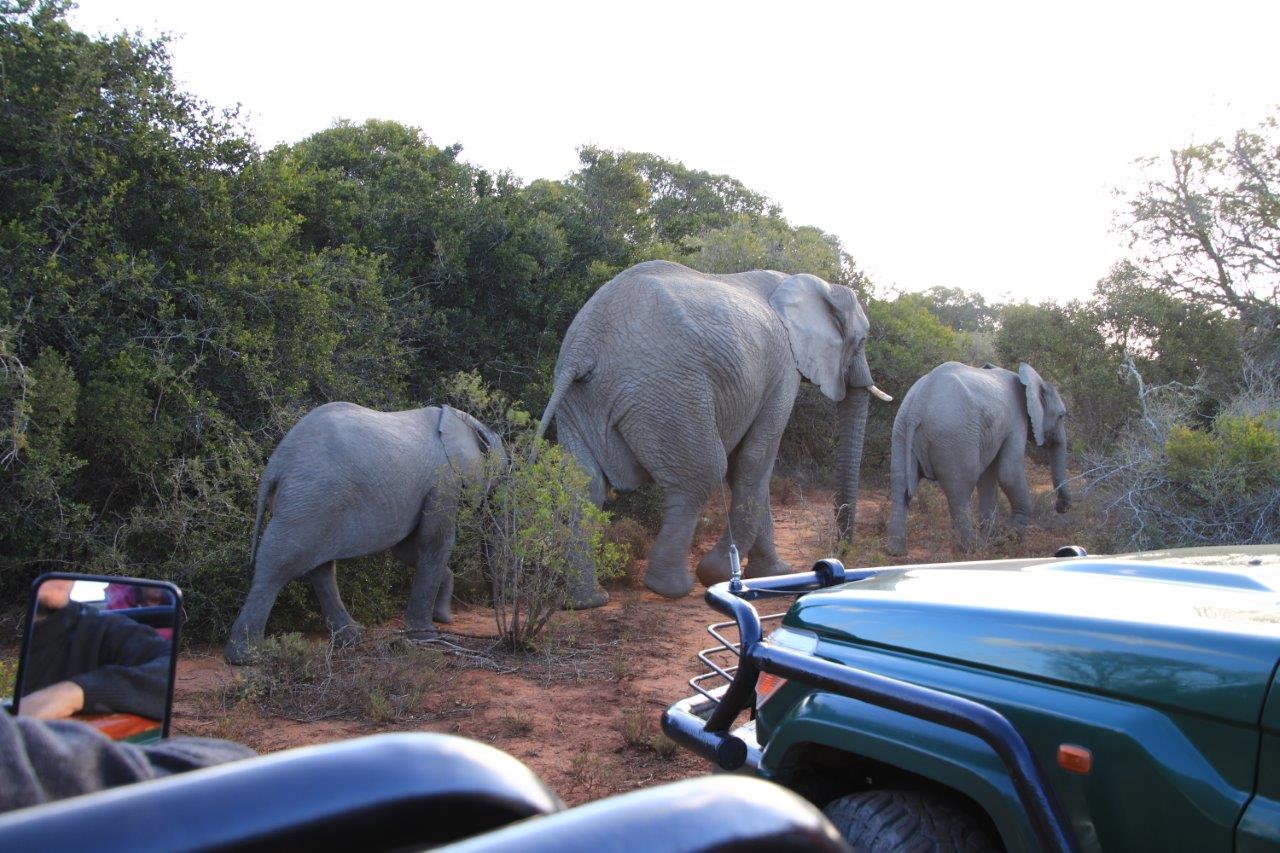 On the second evening at dinner the staff brought out a birthday cake for Allan and sang happy birthday to him. He was very surprised as he didn't have any idea about it, in fact I only found out after lunch when one of the staff called me to one side. It really made the day although his actual birthday had already passed.
During our stay we had a dip in our plunge pool every day and one morning went for a swim in the new infinity pool, very cold I must admit, but glorious views across the reserve.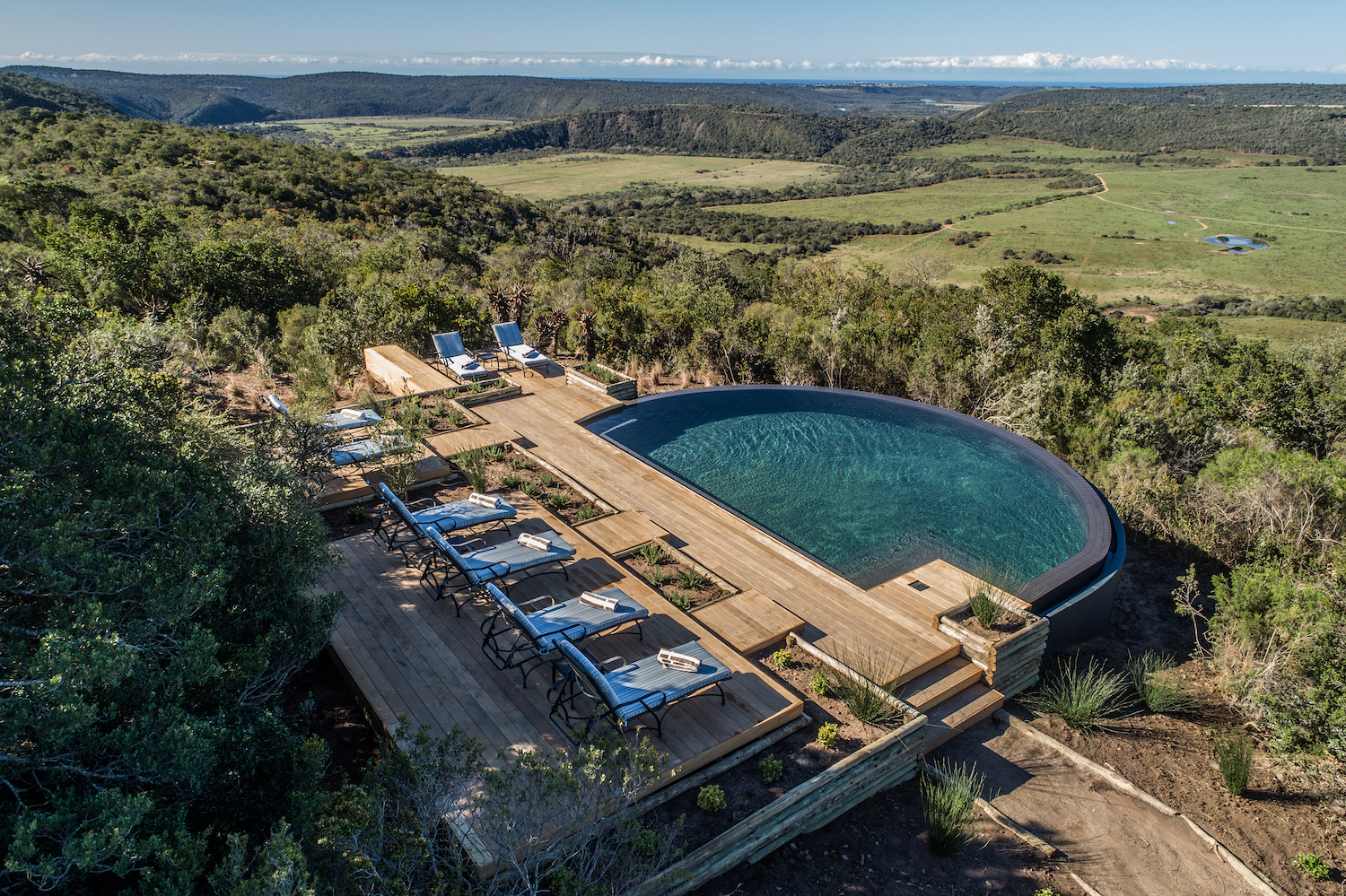 When it came to leaving, I was quite sad as it had been such a wonderful few days. The staff were all so friendly and helpful, the food delicious (I hate to think how much weight I put on during my stay), the suite very luxurious with such a lot of lovely little touches. Of course, we had to leave and move on to out next stop on the holiday on our way back to Cape Town, via Grahamstown, Addo, Oudtshoorn, Swellendam and Stellenbosch. Nothing else we have planned will match our amazing few days with you at Ukhozi Lodge."
Images and words thanks to Dorreen Peacock.
Book Your South Africa Malaria-Free Safari
We would love to assist you to plan and book your South African malaria-free safari at Kariega Game Reserve. Our malaria-free private reserve offers five safari lodges to suit all needs. Experience close up game viewing of the Big 5 - lion, elephant, rhino, buffalo and leopard - as well as multitudes of other South African wildlife from the comfort of an open game drive vehicle driven by superb safari guides.
View our safari special offers, check availability and rates online, book via our secure online system or contact us via email on reservations@kariega.co.za for more information. We also offer assistance with South Africa tours and can put you in touch with experienced and trusted tour specialists. Contact us to plan your South Africa safari tour today!