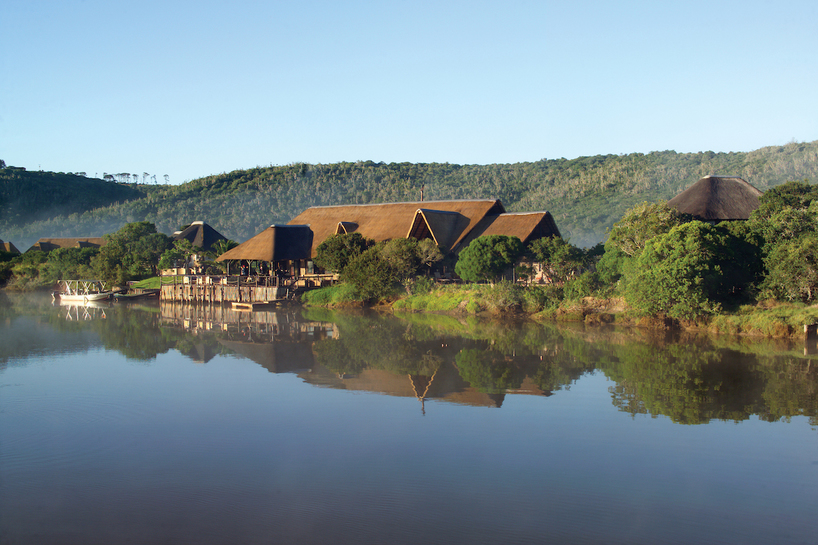 The Eastern Cape is the second largest of South Africa's nine provinces and incorporates five ecological zones – ranging from lush evergreen forest to rugged mountain and dry savannah. On the south-east border, the beautiful Sunshine Coast offers miles of pristine beaches and warm sparkling ocean dotted with rivers, lagoons and coastal villages, positioning the Eastern Cape as the fastest growing bush and beach destination in South Africa, offering the best in malaria-free, Big 5 wildlife safaris and quaint coastal towns alongside pristine beaches and rivers.
Kariega Game Reserve , located within the Eastern Cape, has a landscape and topography that is arguably the most beautiful of all the Eastern Cape game reserves. Having two major rivers incorporated into the reserve (the Kariega and Bushmans rivers) adds enormous beauty, views and vista's. The 10 000 hectare Protected Area enjoys extremely high game carrying capacities which results in an exceptional game viewing and birding experience, positioning Kariega Game Reserve as the best bush and beach safari destination in the Eastern Cape, if not South Africa.

River Lodge: Best Bush and Beach Safari Lodge
Kariega Game Reserve is a family-owned and operated private game reserve, giving it a warm and welcoming atmosphere. There are five superb safari lodges within Kariega Game Reserve's 10 000 hectare wilderness - Settlers Drift , River Lodge, Ukhozi Lodge, Main Lodge and the Homestead.
Each Lodge offers something truly unique but for water-loving, bush and beach safari seekers, River Lodge is one-of-a kind and a dream come true!
Nestled on the banks of the Bushmans river, this thatched lodge is unique in that it connects a Big 5 game reserve to the sea. 
Our optional daily boat cruises, that take place in-between morning and evening game drives, ferry our guests through the quaint village of Kenton-on-Sea to its picturesque and user friendly beaches.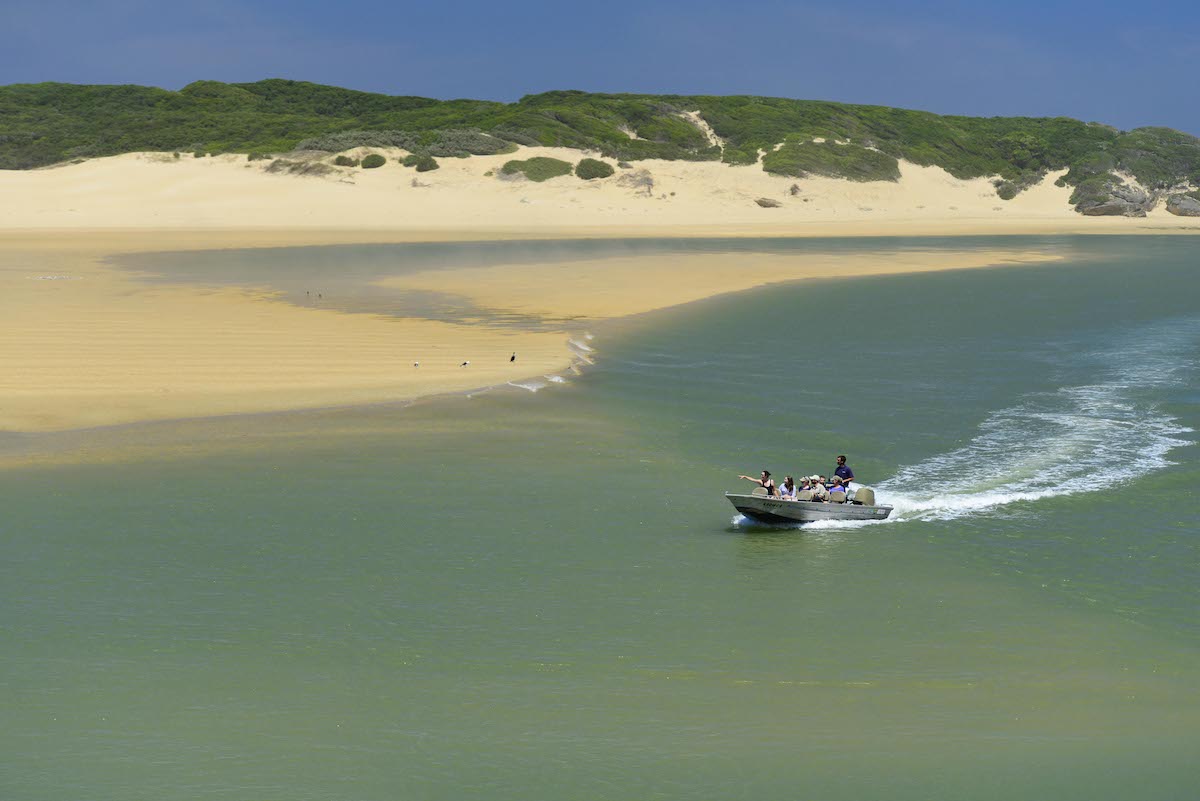 10 spacious, air conditioned and tastefully appointed suites offer the most discerning of guests luxurious peace and tranquility.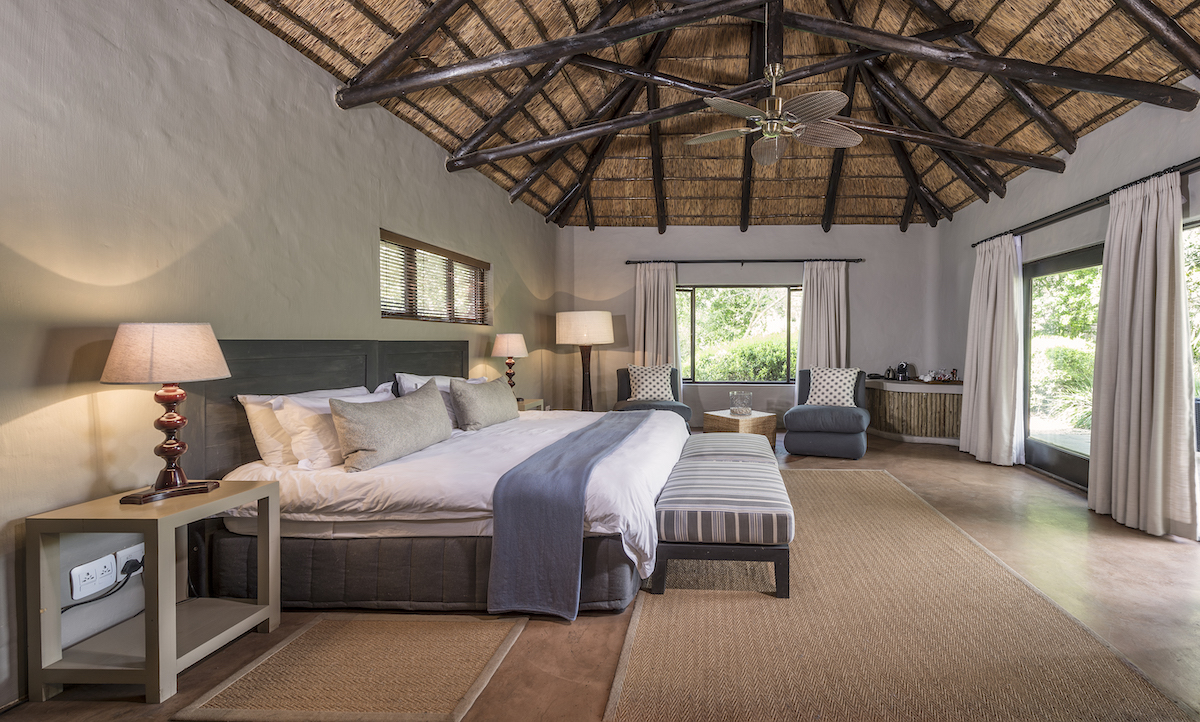 Inside the lodge guests can find a quiet spot in one of the lounges, page through a book in the library, relax at the pool or take in the view from the magnificent deck which overhangs the Bushmans river.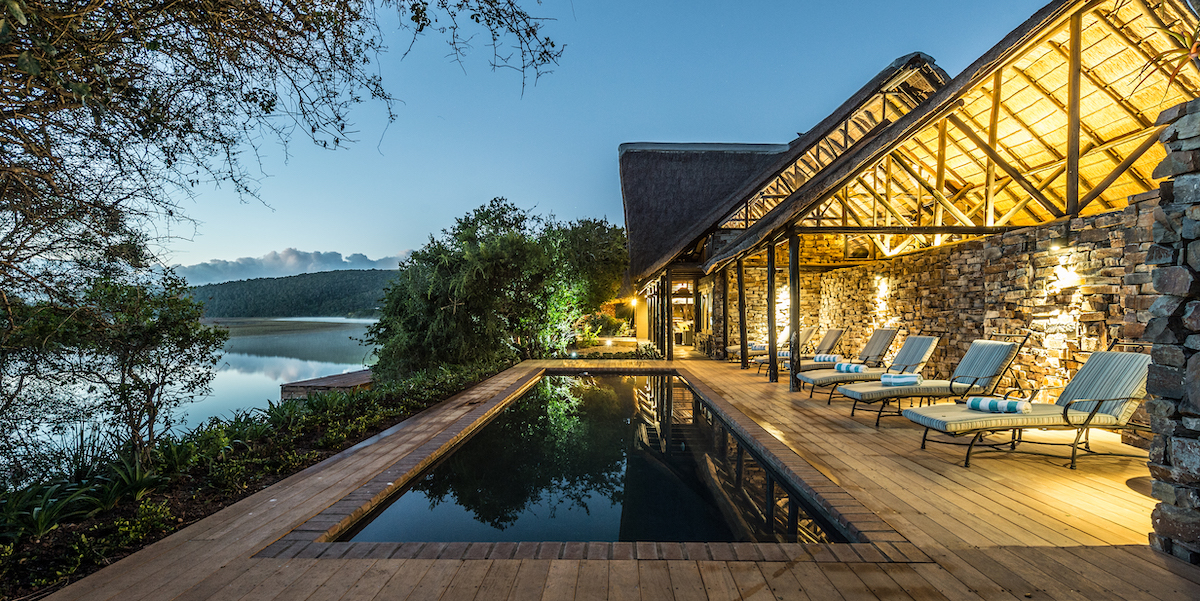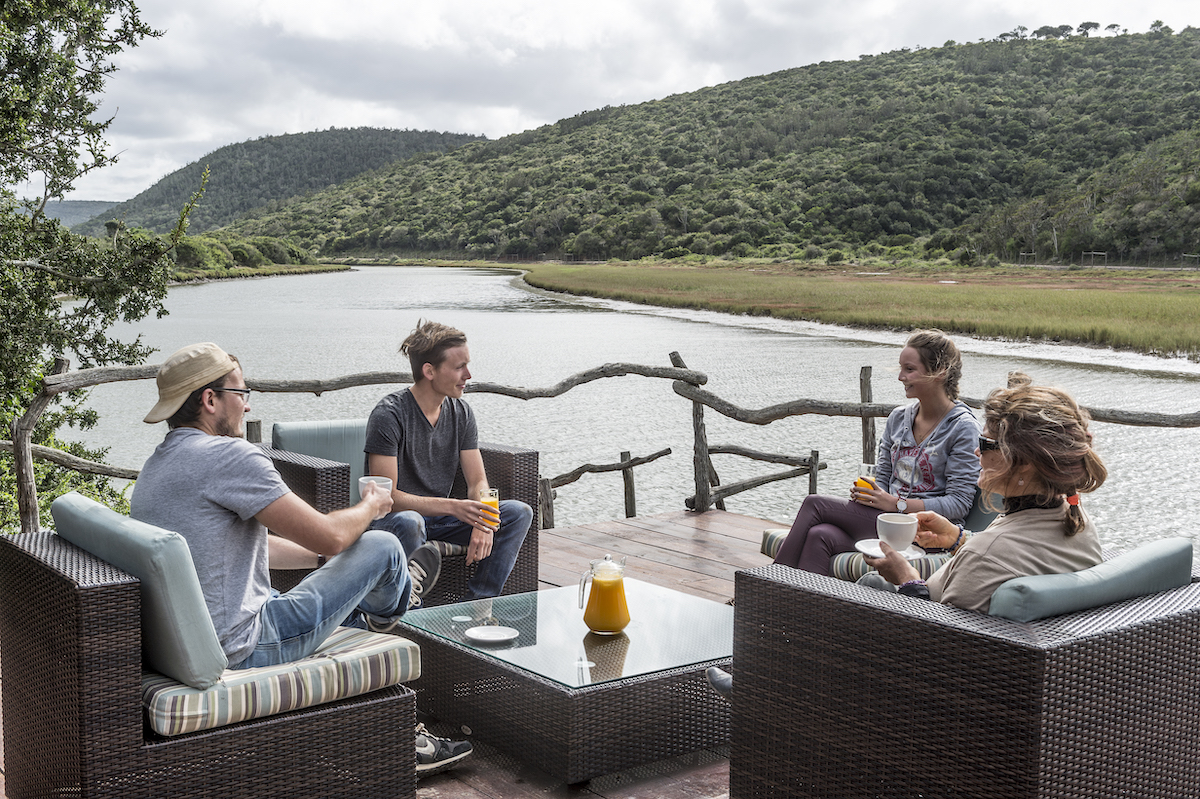 Most Popular River Lodge Activities
These are the most popular activities enjoyed by River Lodge guests.
Stunning Safari Drives
At Kariega, everything revolves around our twice-daily safari drives - the close-up encounters with African wildlife are the centre of guests' unforgettable safari holiday. Our experienced game rangers will drive you out on safari every morning and afternoon/evening in open game-drive vehicles, traversing the valleys, grassy plains and African bushveld to bring you close to the Big 5 and other game roaming freely in their natural habitat. If you are fortunate, you may witness the lion hunting or feeding, or even the heart-warming social interactions of an elephant herd.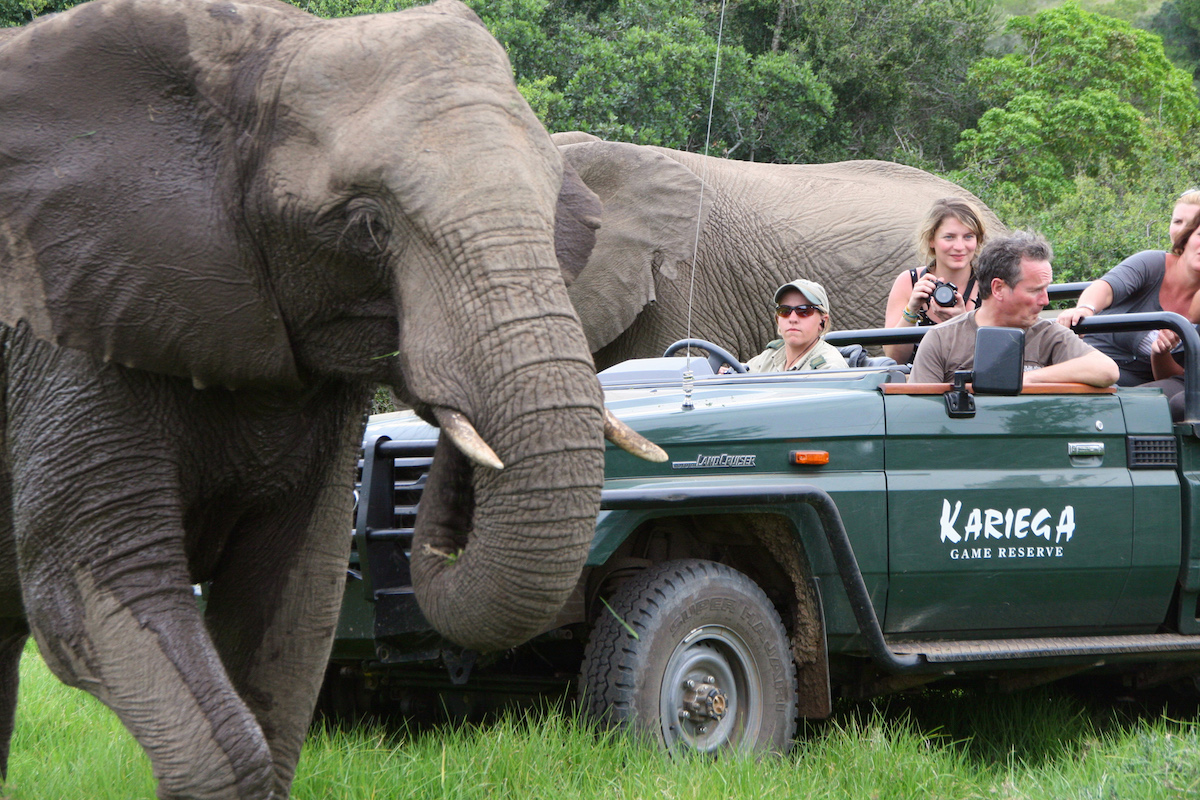 River Cruises to the Beach
At River Lodge, an optional daily boat cruise takes guests down the Bushmans river, through the quaint village of Kenton-on-Sea and to its picturesque beaches. 
The golden beaches of Kenton-on-Sea are less than 15 minutes away. If you plan your trip well, you can be thrilled by combining Big 5 game viewing, river fun and beach beauty!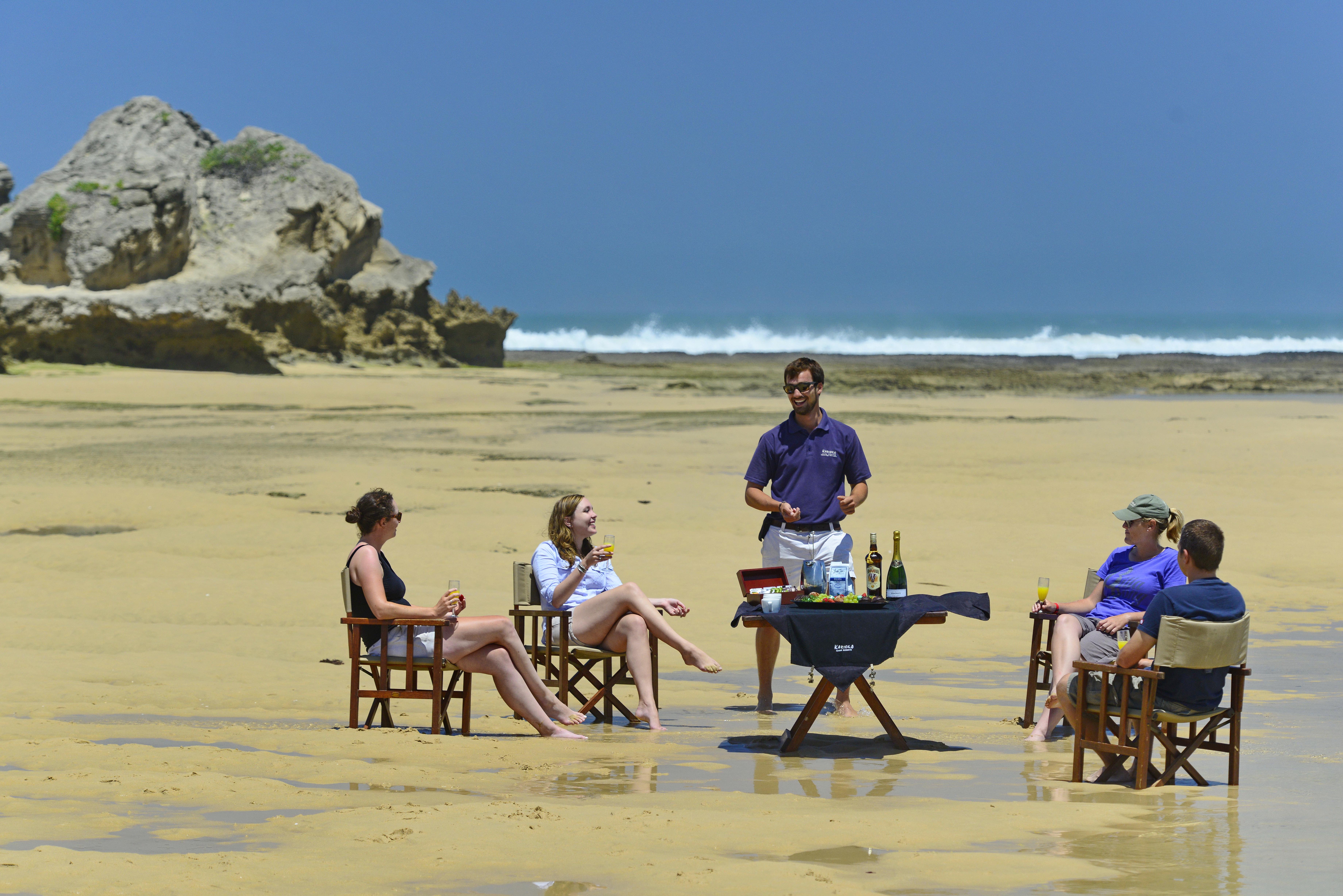 Canoeing or Swimming
Take one the canoes for a leisurely paddle down the Bushmans river and watch in blissful silence as the river birds and animals go about their daily business. For the more active, river swimming is fun and exhilarating. Longer distance swims can be planned and co-ordinated on request.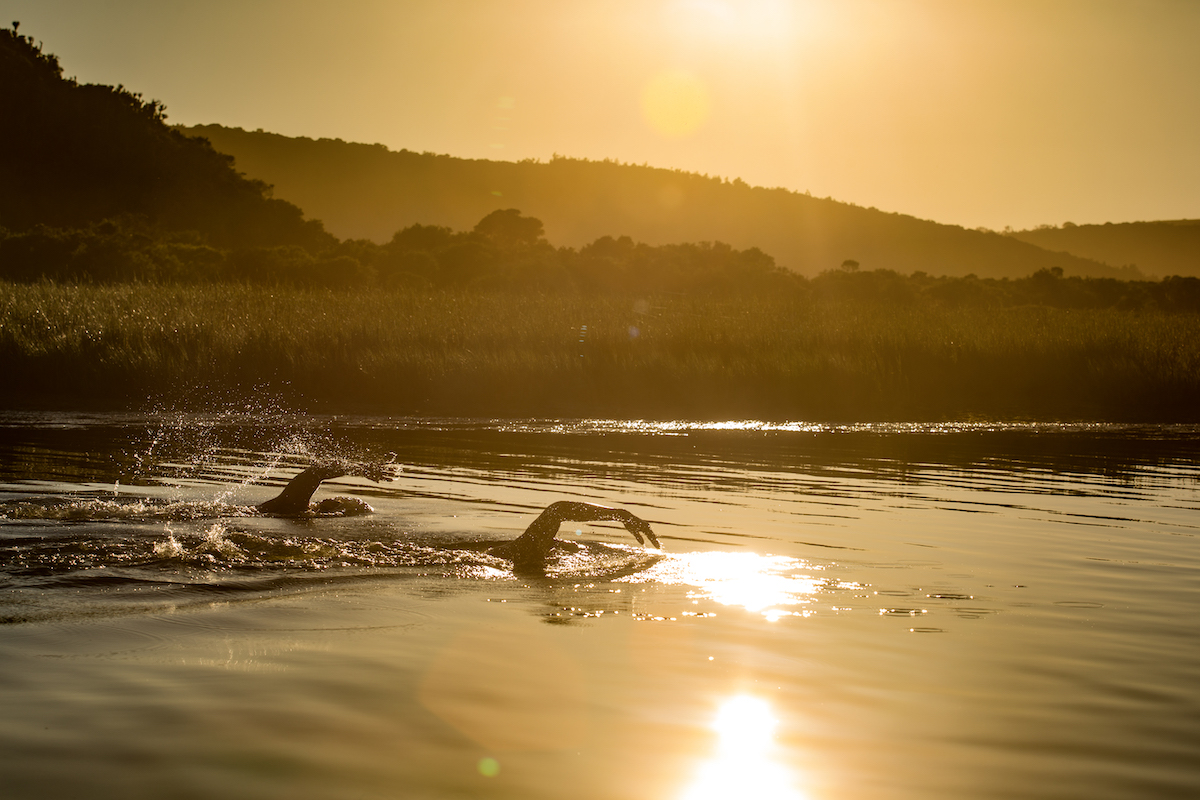 Fishing
Guests at all lodges can enjoy river fishing on either the Kariega or Bushmans rivers. River Lodge and Settlers Drift are perfectly situated for keen fisherman, where guests can fish in the Bushmans river from a boat or canoe.
Spa 
The Wellness Centre at Kariega Private Game Reserve is the perfect place to rest, relax and rejuvenate body, mind and soul. Treat yourself to the luxury and pampering you deserve in beautiful, tranquil surroundings and indulge in our range of treatments and therapies, including various relaxing or energising massages, facials and the like.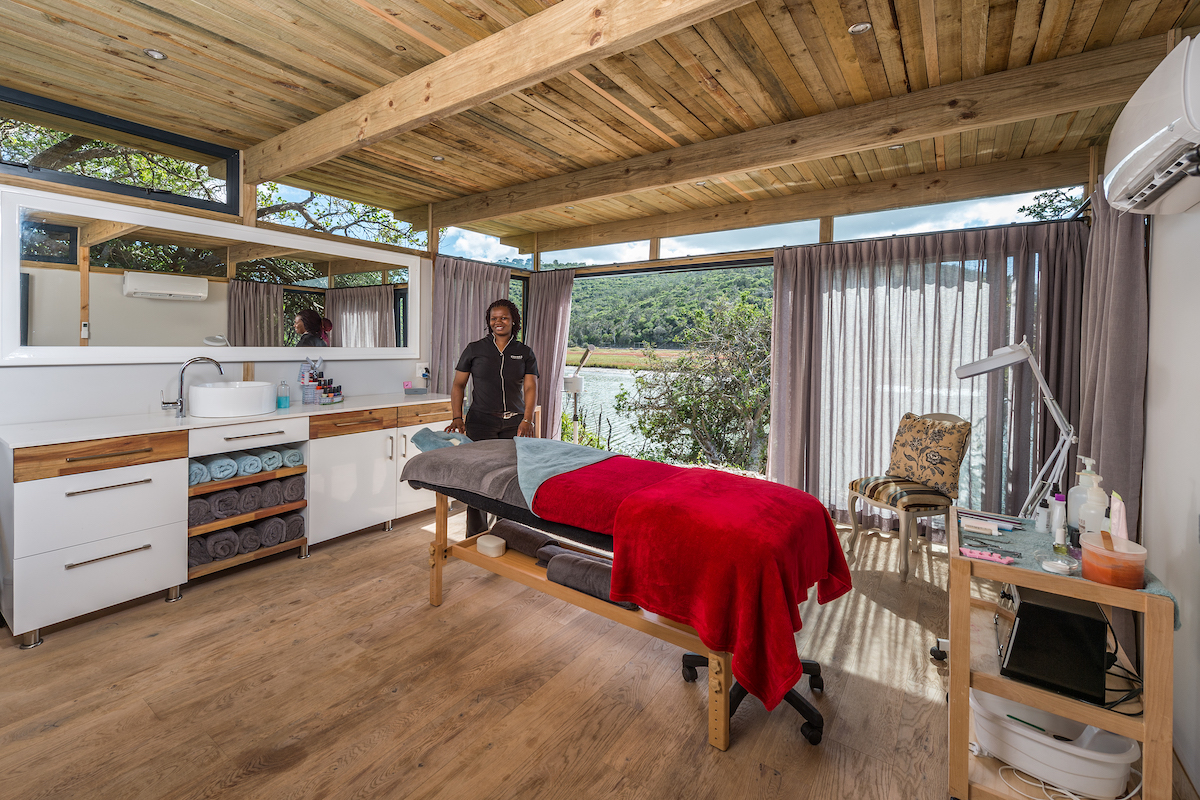 Make a Reservation for River Lodge Today
After almost two years of travel restrictions and being cooped up, now is the perfect time to book your African safari as a necessary and instant cure for your Covid-19 hangover. Fresh air, wild open spaces and an abundance of bird and animal life is exactly what the doctor has ordered!
We hope that you choose River Lodge as your perfect bush and beach safari destination.
Our friendly and helpful reservations team are always on standby to answer your questions and make your safari dreams a reality. Please contact us at reservations@kariega.co.za or call +27 (0) 46 636 7904/5/6.