BBC Film Conservation Doco at Kariega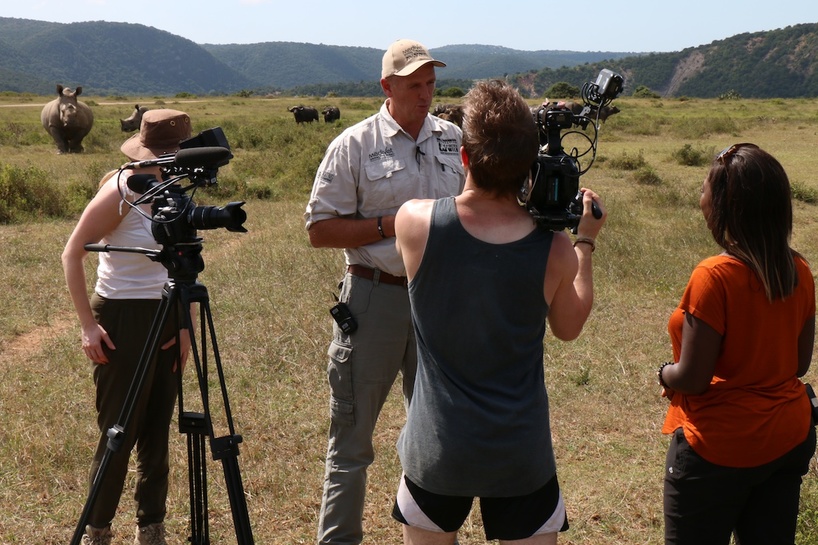 We were delighted to welcome a film crew from BBC Kids and the Reserve Protection Agency (RPA) to Kariega Game Reserve during March 2016. The team came to capture footage of Thandi and Thembi for a documentary aimed at 6-12 year olds explaining what poaching is and how we can protect future generations of endangered animals. The film will be called Defending the Rhino.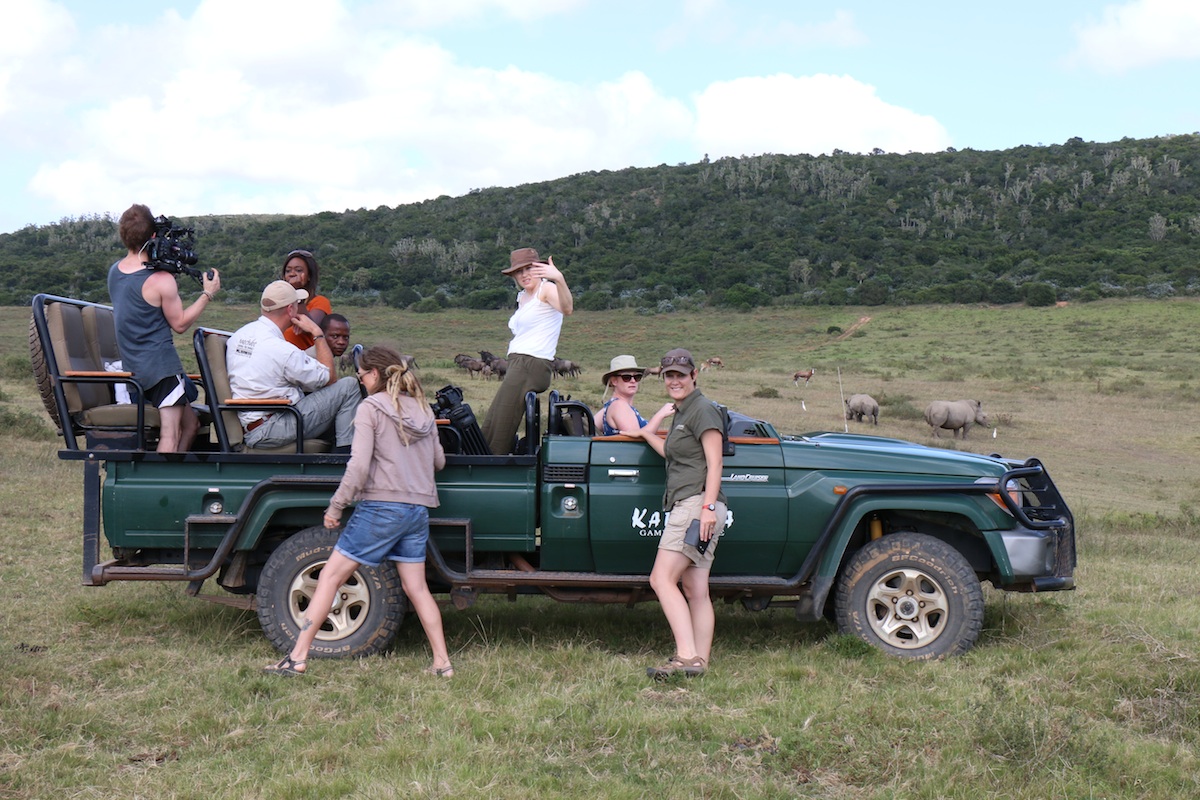 Rhino Thandi and Thembi Pose for BBC Kids Documentary Crew
Rhino Thandi and Thembi did not disappoint! We love this footage of Dr. William Fowlds being interviewed by the BBC crew with Thandi and Thembi posing proudly in the background. It was one of those moments when we wished wild animals could talk – but who better to talk on their behalf than Dr. Will.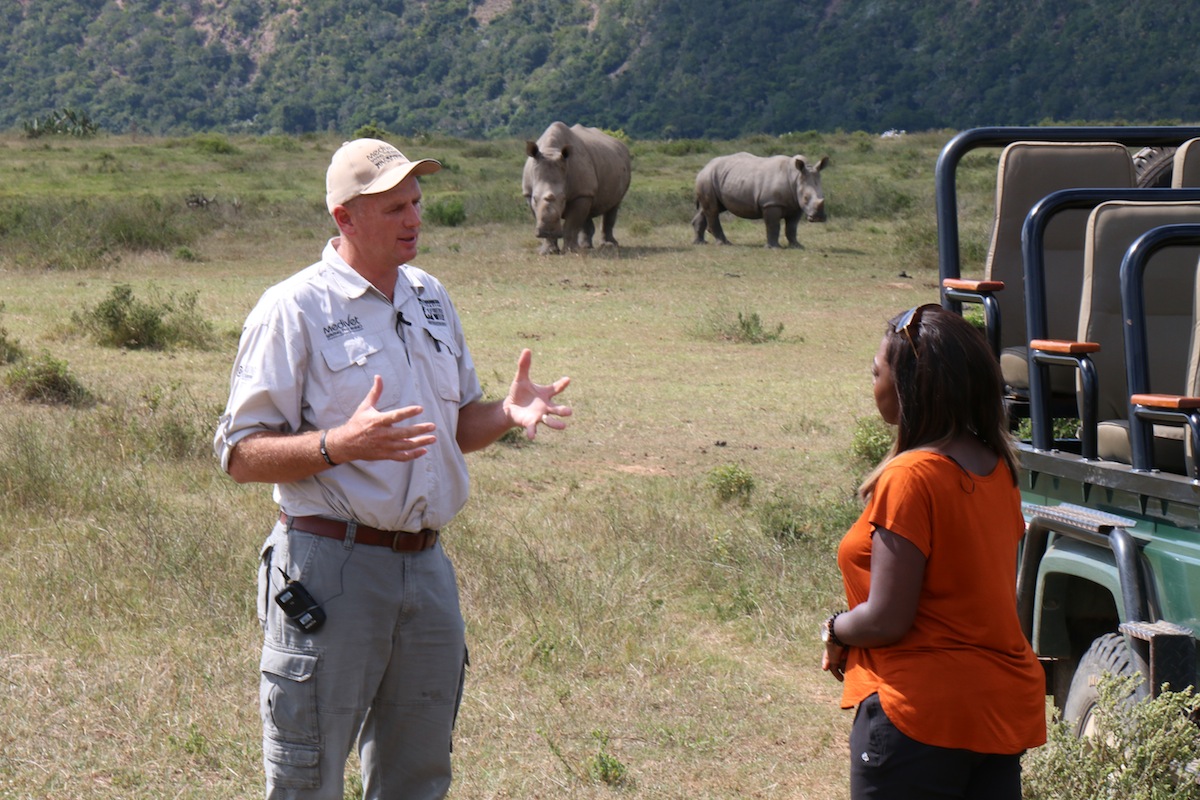 Innovation in Conservation by Reserve Protection Agency (RPA)
The founder of RPA, Scott 'LB' Willams, sites Thandi's brutal poaching as the event that nudged him through the hurdle of uncertainty and into action. As a passionate conservationist, LB, created the RPA to provide innovative solutions to the field of conservation. RPA links cutting-edge technology with experts from all fields to protect global biodiversity and endangered animals.
Date for Defending the Rhino BBC Documentary
The documentary will be flighted on BBC Kids at 17h00 on 11 May 2016. Don't miss Thandi and Thembi's star performance and the opportunity to learn about the latest and most exciting conservation initiatives coming out of the RPA. Watch a preview of Defending the Rhino.
Please let us know what you thought of the programme by commenting below or adding your feedback Facebook.