Arbor Week 2013 at Kariega
Arbor Week 2013 - Planting Spekboom at Kariega Game Reserve, Eastern Cape
Kariega Game Reserve Conservation Volunteers honoured National Arbor Week this week by planting the 'miracle tree of the century' - Spekboom - and working on eradicating some alien invasive tree species.
Spekboom is an indigenous tree to the Eastern Cape and has enormous carbon-storing capabilities. To date it is one of the best carbon sinks found in the world. Planting Spekboom will also increase the carrying capacity of the reserve.
Well done to the volunteers, and to the programme co-ordinators Azel and Helena for helping Kariega to honor National Arbor Day.
Below, the volunteers pose with the Spekboom before they plant.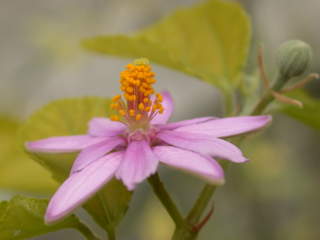 Pictured left: Every year National Arbor Week in South Africa honors different types of trees. This year the Kruisbessie (Cross berry bush), Grewia occidentalis, is one of the trees being celebrated and it is also found on Kariega.
Enjoy the last day of Arbor Week, and if you haven't already, get down to your local nursery to buy and plant your favourite kind of tree!