Well folks can you believe it is the end of April and we are well on our way to what seems to be a cold, windy and wet winter.
This beautiful wild flower was spotted all over the reserve in March, and has now been identified as Cyrtanthus sanguineus also known as a Kei lily.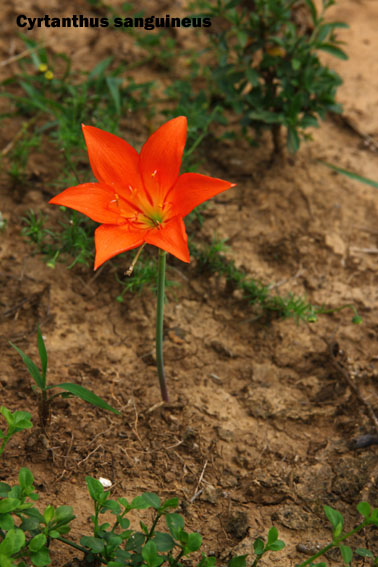 On the animal front our long awaited black rhino female has arrived. Look out - the female of the species always tend to be grumpier and more unpredictable than the male.
Now here is a beautiful male that seems to appear only during breeding season. This majestic kudu male was spotted hanging out with a group of females and their youngsters, and stood still just long enough to get a good photo.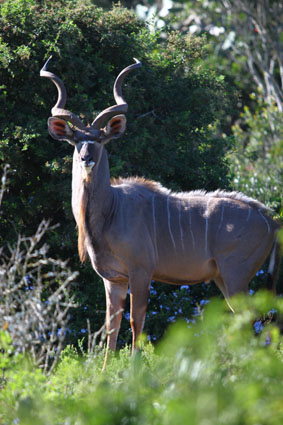 A spectacular bird was spotted on a river cruise, the goliath heron - not a bird often seen in this area.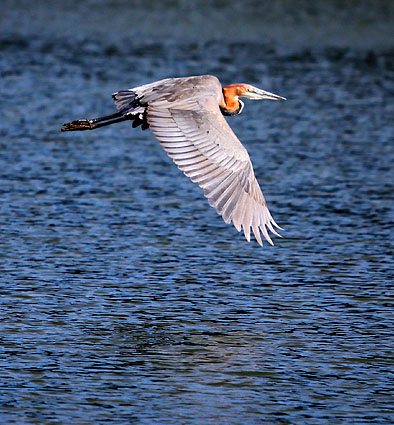 On the same morning the fish eagles were spotted, hanging out close to their nest. Soon they will be preparing their nest for the next generation.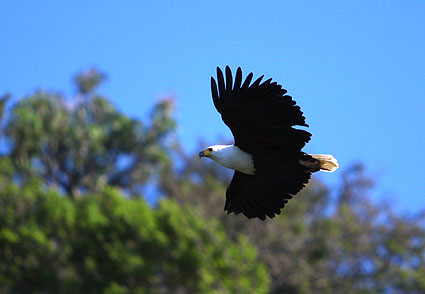 Another interesting bird that is not even supposed to be here is back, the green pigeon. Their melodious calls have been filling the air around reception while they remain camouflaged in the trees by their green-coloured bodies. Keep a look out for these beauties.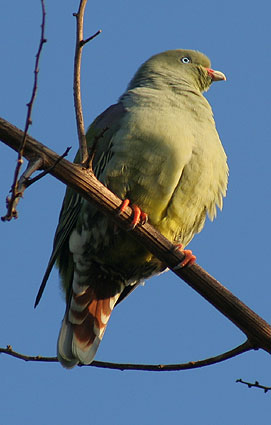 That is it for this month!
Keep Warm!
Elsie