Angie's Conservation Diary: 6 - Thembi
Thembi Recovers from a Respiratory Tract Infection
Thanks to rhino warrior Angie Goody for this update about Thembi, the calf of rhino poaching survivor Thandi.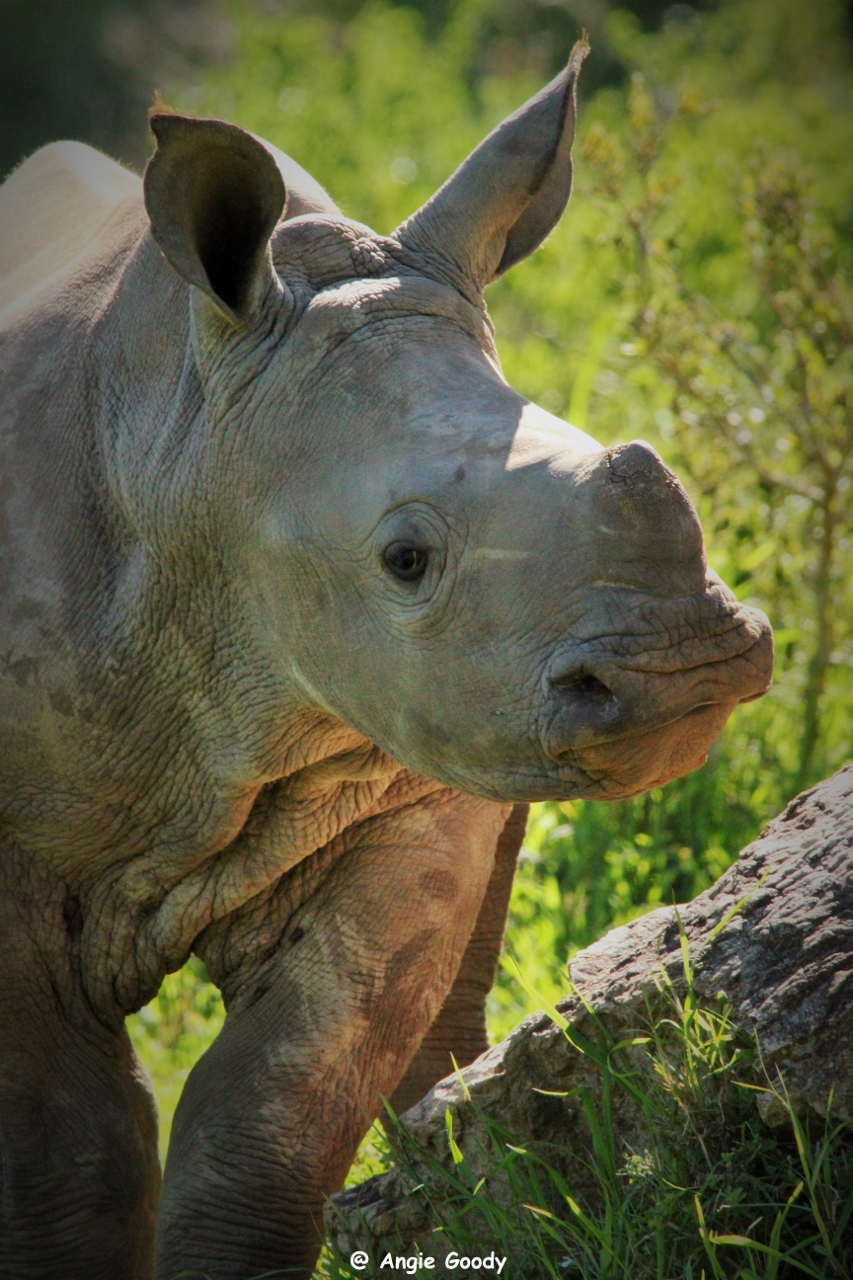 "I thought I would give an update on Thembi as she has been a little under the weather. After the heavy rains over the Easter period Thembi developed a minor upper respiratory infection also known as Rhinitis. We first noticed this when she started sneezing profusely.
As I spend long periods of time with Thandi and Thembi I had noticed a decrease in her health and contacted Dr Fowlds to give his expert opinion. The behaviour change was something that I have seen before in young calves when the weather suddenly changes. What starts off with sneezing, a snotty nose and a notable change in energy levels can develop into far worse problems that can become life threatening. Of course, we have to remember that Thembi is a rhino and she is designed to withstand much more than what our farm animals could. This still doesn't make her invincible!
Rhino Thembi's Health has Improved
Over the last 10 days Thembi's health has improved greatly, thankfully without any medical intervention. The sneezing has stopped and she has certainly becoming more active again, giving everyone a hard time including her mother. A sudden transition from summer to winter affects everything including us! Thembi is a little celebrity in her own right, just like her mother, and knows she is very much loved by lots of people around the world.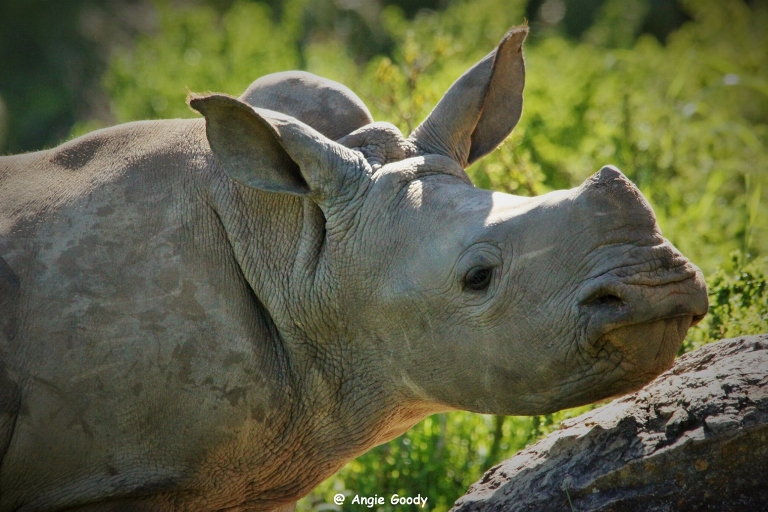 A cold is nothing to just sneeze about though - pardon the pun! Wild animals probably suffer from colds the same as we do but show it in different ways or it's just because we don't spend long lengths of time observing their behaviour. Being a farmer for so many years I learned to pick up problems early on as otherwise they could be detrimental to my livestock and my business. Understandably, we do not rush in and treat a wild animal just for a common cold. Like I said, they are designed slightly differently to domesticated animals and have a better immune system. In a rhinos case, they quite literally have a thicker skin! 
As Thembi is still young though it does make her more susceptible to viral infections as her immune system isn't as strong as her mother's yet. I think Thandi must have an incredibly strong immune system given everything she has been through. 
Kariega Bids Farewell (for now) to Rhino Warrior Angie
I have gained so much knowledge about these two rhino after spending so much time with them and observing their natural behaviour and interactions with other rhinos and animals. As always, I am very grateful to Kariega Game Reserve for allowing me the opportunity to spend time here. I look forward to hopefully being able to spend more time with the girls in the near future. For now I am heading back to the Isle of Man to see to my animals over there and prepare for the winter by making lots of nice bales of hayledge for them to eat."
We look forward to having Angie back at Kariega soon. We'll miss her great updates, fabulous pictures and help with anything and everything that needs doing. Happy travels and hurry back. 
Read all of Angie's Conservation updates from her six months at Kariega Game Reserve.