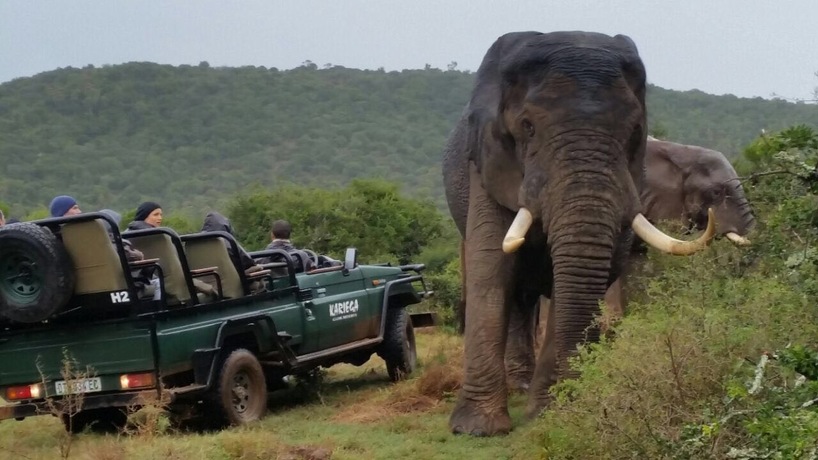 Guest Letter: Safari at the Homestead Lodge
"We spent the past weekend at Kariega Game Reserve in the Homestead safari lodge and I'm writing this brief letter to express our sincere thanks and appreciation for the magnificence of this reserve.
Besides the warm, homely and superb accommodation, the game viewing experiences were amazing and quite frankly if I did not experience them myself, unbelievable. We had very close encounters with three of the Big 5 and especially the elephants.
There was a fair amount of luck as the first elephant encounter was as we were ascending a steep track at the same time as a relaxed group of mothers, teenagers and calves. The herd were super chilled slowly ascending the hill with us but taking the time to snack on the oversupply of vegetation around the game vehicle and along the road. Two young elephants came so close to the vehicle we could have reached out and touched them.
We had another magnificent experience on our way up another track with three bull elephants one of which is the most grand and majestic specimen of a healthy super bull elephant with magnificent ivory. This giant gently moved his bulk just a few meters past the vehicle quite relaxed. If I did not know any better I would believe all elephants to be so relaxed and tolerant of the invasive human species.
This tells us that the custodians of Kariega (staff, managers and owners) have managed to create a very special environment for the African wildlife to exist. It is clear that all the animals are very much at peace and harmony with their surroundings and their stress levels are super low with abundant resources. The excellent lion and rhino sightings experienced and the relaxed behavior of the antelope also screamed this message. I'm guessing and wishful that this is how our wonderful land once was a long time ago.
Thank you again for such a wonderful weekend."
Sincere thanks, The Bass Family.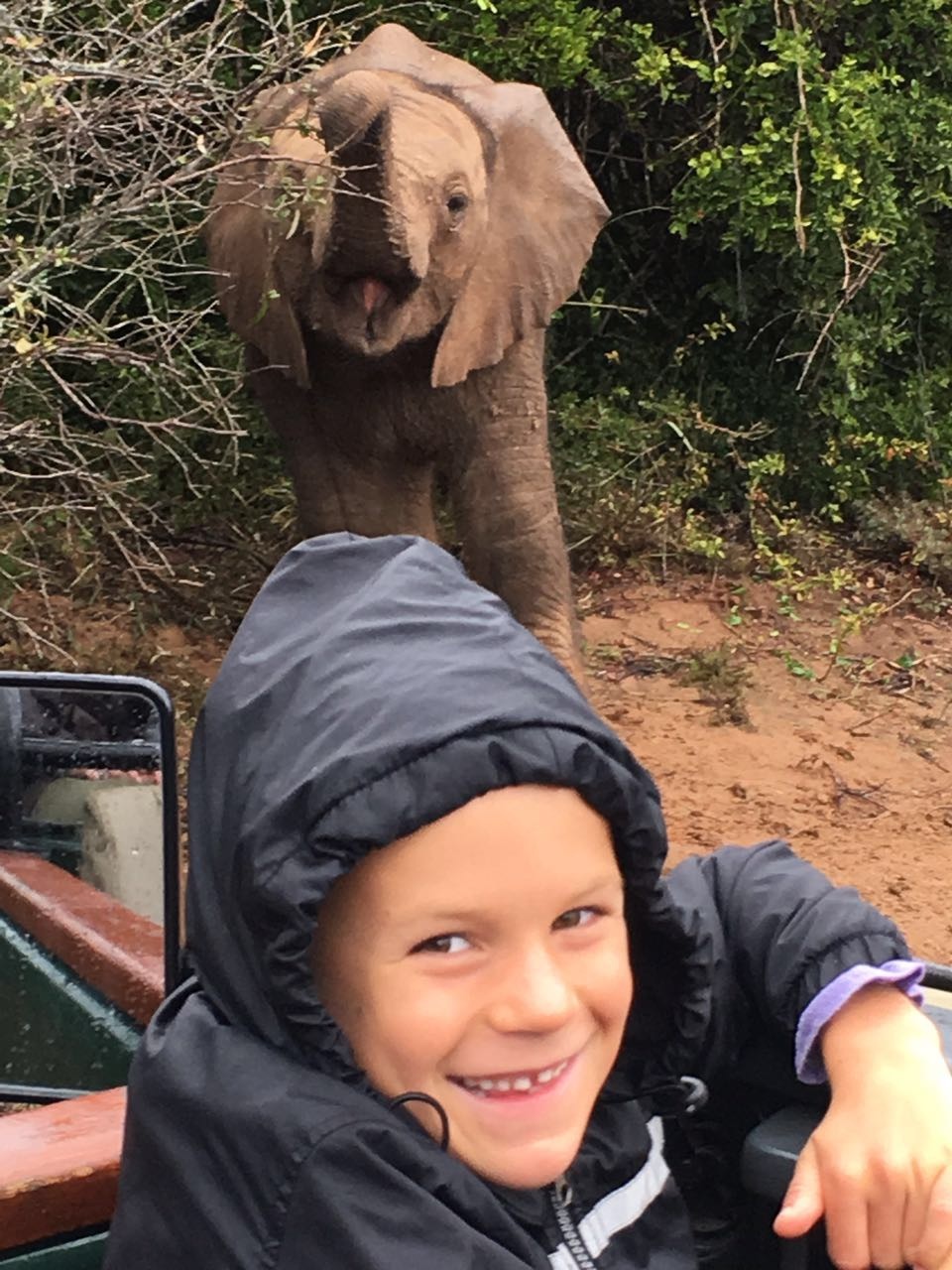 If you would like to share your feedback about your safari experience at Kariega please email lindy@kariega.co.za.