Chelee Brown joined the Kariega family in October 2011 after over landing extensively through Namibia, Botswana and Zimbabwe. She graduated from the Nature College as a Field Guide Association of South Africa (FGASA) as Advanced Nature Guide. Chelee also has a certificate in Digital Photography and is a passionate and talented wildlife photographer. Chelee shares her enthusiasm for nature and conservation with her Kariega guests in a uniquely warm and fun-loving manner. Which is beautifully captured in her video! We are incredibly grateful and proud to have Chelee on our team!
Who is Kariega Field Guide Chelee?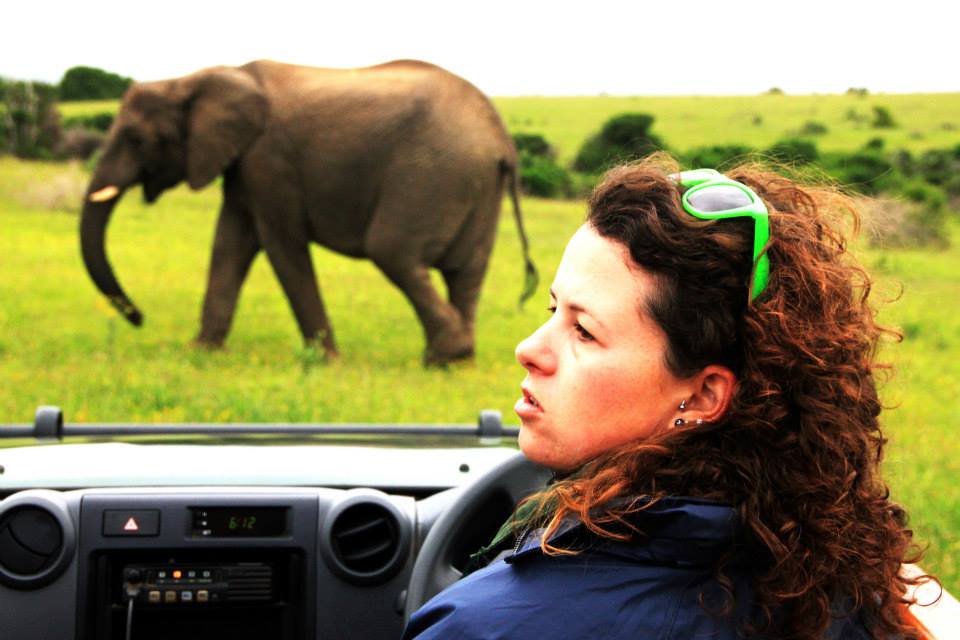 Name: 
 Chelee Brown
Field Guide Qualification: 
FGASA Advanced Field Guide Two. Currently pursuing Specialist Field Guide and Back-up Trails qualifications
Currently Working At:
Kariega Main Lodge
Home Town: 
Mossel Bay, Western Cape
Hobbies/Passions: 
Photography and travel 
Best Part Of Job:
Chelee loves field guiding because it gives her the opportunity to show guests the best of Africa and all her beauty. She gets the most excited when guests trust her expertise and instincts in the bush, culminating in once-in-a-lifetime moments for them and her. She recalls hanging in for an extra five minutes at a sighting of sleeping lion because she anticipated they were about to get up – and they did roaring with all their might! She loves to see her guest's reactions in these moments, or when they see an elephant or buffalo for the first time.
Favourite Animal: 
Elephants hands down!
Most Memorable Sighting: 
"Wow! How to choose? I have 5 years of favorite moments," says Chelee before listing these experiences.
Young elephants rolling in the mud!
Driving for three hours in the rain looking for lions to eventually find them hunting. Unfortunately they missed their target!
Watching lions hunt successfully… and seeing rainbows after the rain.
Baby rhino.Spotting nocturnal animals like aardvark and brown hyena.
On one particular occasion watching two lions playing with two porcupines on night drive.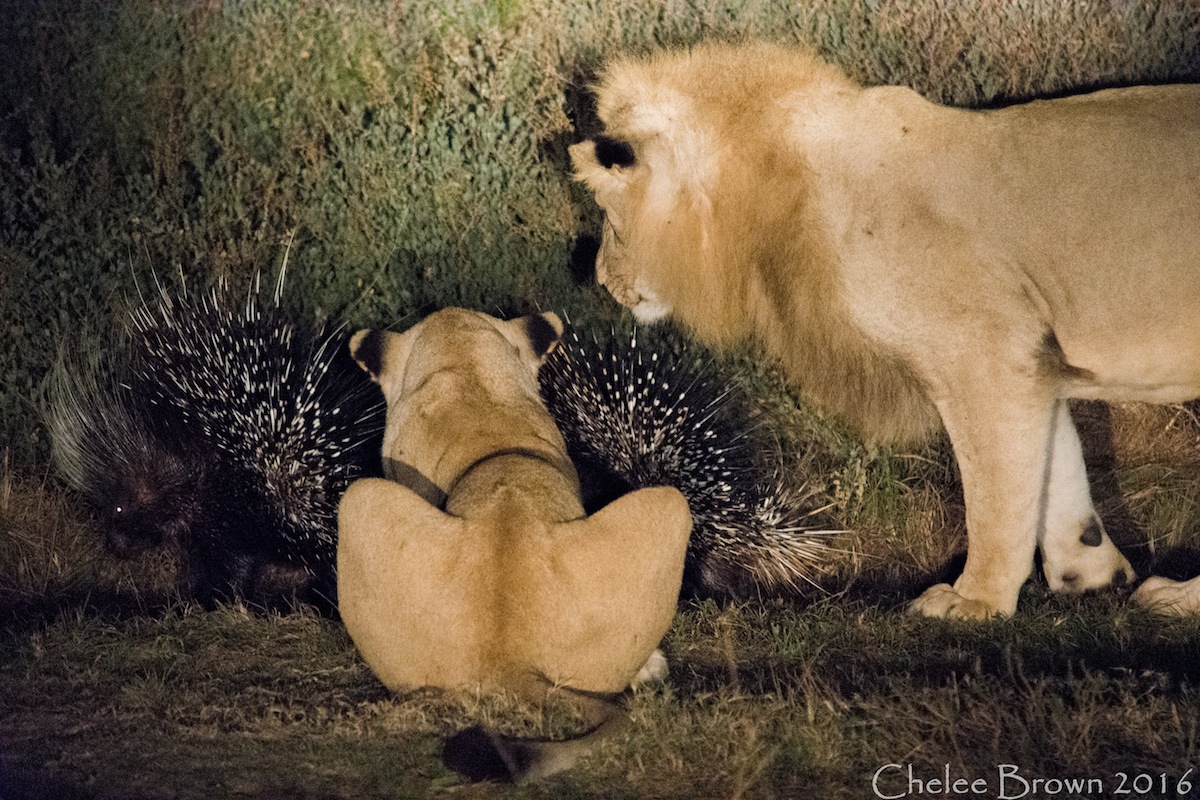 Wildlife Adventures Captured in Photographs
Chelee loves to share her daily wildlife adventures and experiences in the bush through photography. Her photographic Facebook page is called Laughing Hyena Photography and it is well worth liking and following. Chelee's remarkable gift as a guide translates effortlessly into incredible photographs that allow us to see nature and wild animals through her eyes. You will also notice that we regularly feature her photographs on our Kariega Facebook and Instagram feeds.
Was Chelee your field guide on your Kariega safari? If you would like to reconnect with her write a comment on Facebook or post a photo to Instagram.