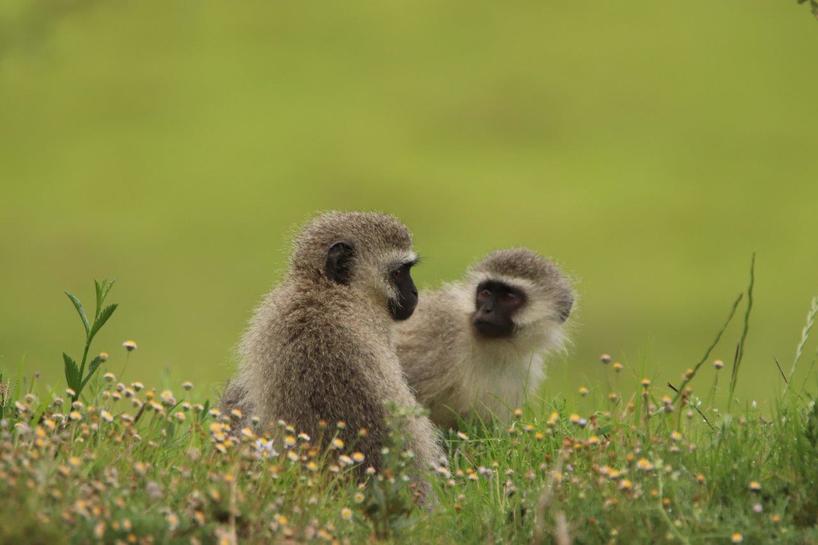 An African safari makes for a memorable and romantic honeymoon: sundowners overlooking a waterhole where animals gather, falling asleep with the glow of the moon and stars, waking to the sound of the birds as the sun rises and enjoying long afternoon naps. Our Kariega team loves to welcome honeymoon guests and so we have put together a list of 9 tips to help you plan a perfect safari honeymoon.
1. List Priorities to Select Best Safari Honeymoon Destination
Africa is big and diverse and there are many countries that offer safaris (South Africa, Namibia, Zimbabwe and Kenya to mention a few). It is helpful to list your priorities to help you select a safari honeymoon destination that matches your needs. Think about items including which animals you would most like to see, your preferred country, your budget, destination airports that have good connections to your home, the number of nights you can spend on honeymoon and the other experiences that you would like to combine with a safari (beaches, mountains, city breaks etc.).
Kariega is located in South Africa with regular flight connections to Cape Town and Johannesburg airports. We offer transfers from Port Elizabeth airport for the 90 minute drive to the safari reserve. Kariega is also conveniently located at the end of the Garden Route and is often combined with time in Cape Town and the many relaxing locations in between. The distance from Cape Town to Kariega is approximately 1,000 kilometers and some honeymooners enjoy a slow road trip along this beautiful route. 
Kariega is well know excellent close-up sightings of elephant, rhino, giraffe, hippo, lion, zebra and many other antelope. The area is also malaria-free so no medication must be taken at any time of year.

2. Three or Four Days is Usually Enough Safari Time
Although you may have to fly halfway around the world for a safari honeymoon, most people tend to spend three to four days at one safari lodge. If you want to do a longer safari, consider moving to a different lodge or safari reserve after a few days. A great combination at Kariega is two nights at River Lodge and then two nights at Settlers Drift. Ukhozi Lodge also combines well with Settlers Drift or River Lodge. The change in lodge and scenery will ensure day five or six is just as exciting as day one.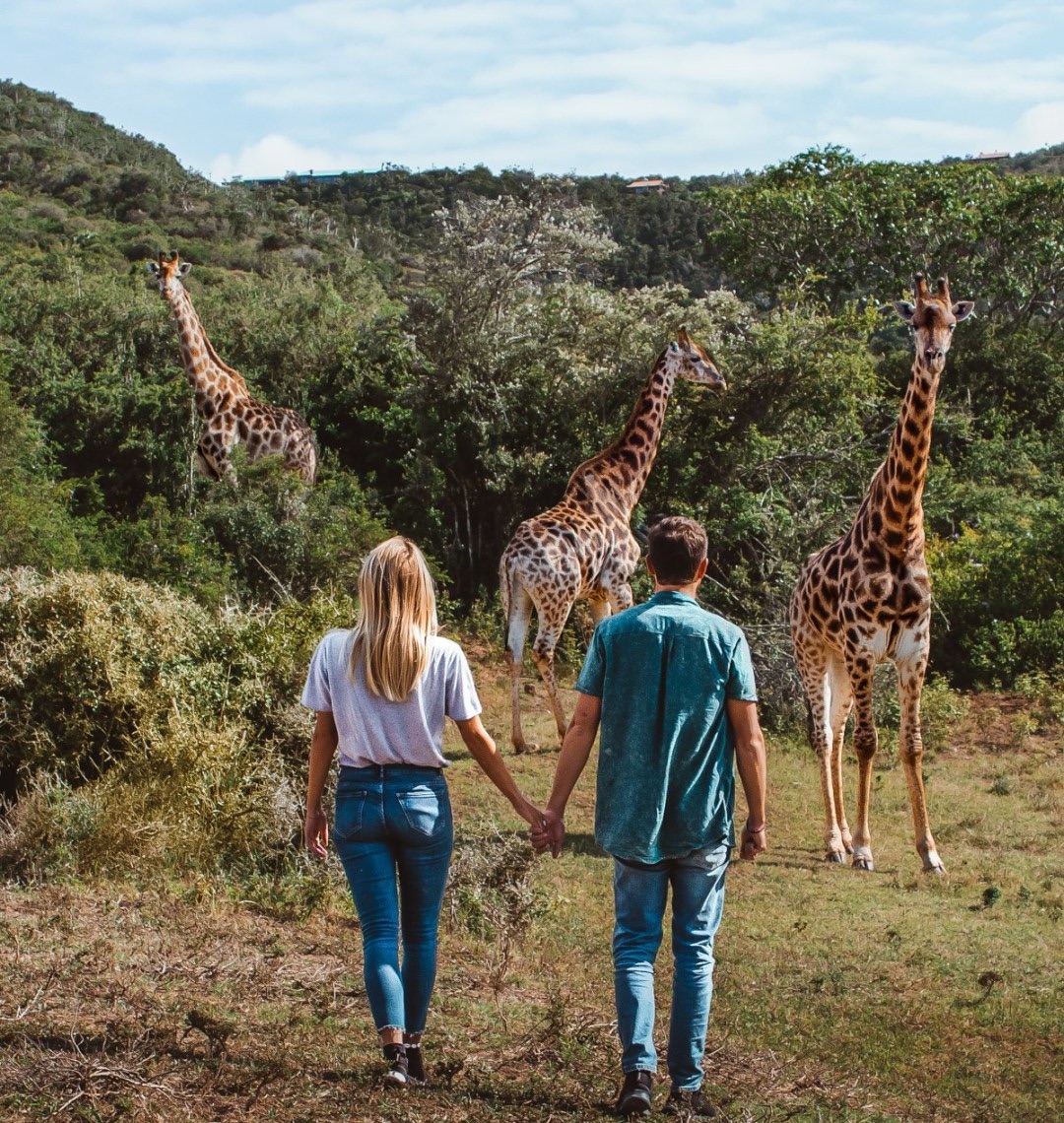 There are so many different safari destinations that you may also want to book two safaris and break these up with some time in Cape Town or at a beach town along the Garden Route coast.
3. Check The Small Print
Every safari lodge is different. If you prefer a more intimate honeymoon experience be sure to select a lodge that accommodates a maximum of 18-20 guests and offers spacious and private suites, takes 6-8 people on each safari vehicle and restricts the minimum age of children to 11 years and older. 
Popular honeymoon safari lodges at Kariega are Ukhozi Lodge, River Lodge and Settlers Drift. The 5-star Settlers Drift lodge offers nine luxury safari tents and safari vehicles take up to a maximum of six guests. At Ukhozi Lodge and River Lodge no more than eight guests are seated in the safari vehicle (normally six) and each lodge has 10 suites. All three of these lodges only allow children 11 years and older.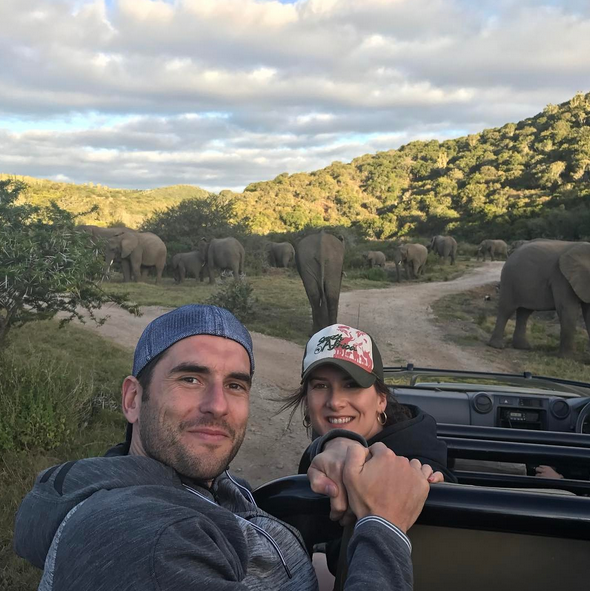 4. Best Time of Year
A benefit of the diversity of African safaris is that whatever time of year you choose to get married you can find a safari destination that is awesome at that time. The best location will depend on what you expect from your safari experience. For example, summer (November to February) in South Africa is deliciously hot, while winter (May to August) is cooler and in some areas means less rain and wildlife condense around permanent water. 
A safari at Kariega is most popular during summer (November to February) as our location combines very well with time at the coast. However, he best value season is between May and September, and this is also where you can take advantage of the stay for four nights and pay for three night special. May and September are often both good months when the temperatures are higher for the beach and the weather is more stable on the coast. You may also be able to watch the whales who come to calve and mate just off the South African coast during these months each year.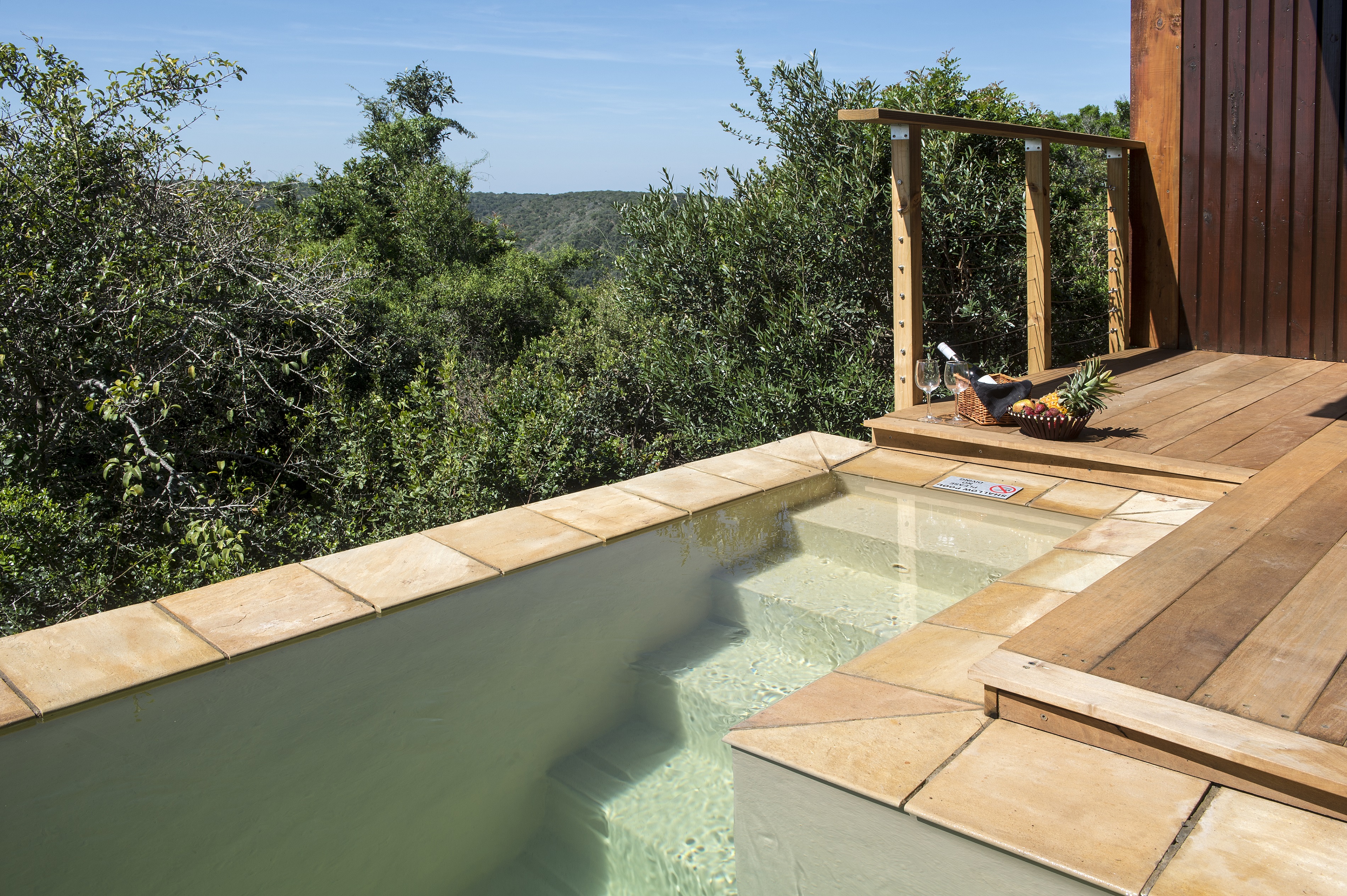 5. Ask for Safari Contributions as Wedding Gifts
We know that a safari can be the most expensive part of your honeymoon. So why not ask for contributions to your honeymoon safari as wedding gifts? All of the Kariega safari lodge rates include three meals, selected drinks (except for Main Lodge) and two games drives per day. Additional items such as spa treatments and airport transfers are extra. You could break the safari costs into parts to provide various budget options for your guests. Examples could include a gift of one night, one game game drive, one sundowner stop or one transfer. You can then think of each person that contributed and send them a picture at the relevant times on your safari honeymoon. 
Our gift to all honeymooners is a bottle of sparking wine and a Kariega spa voucher. Contact our reservations team to find out more.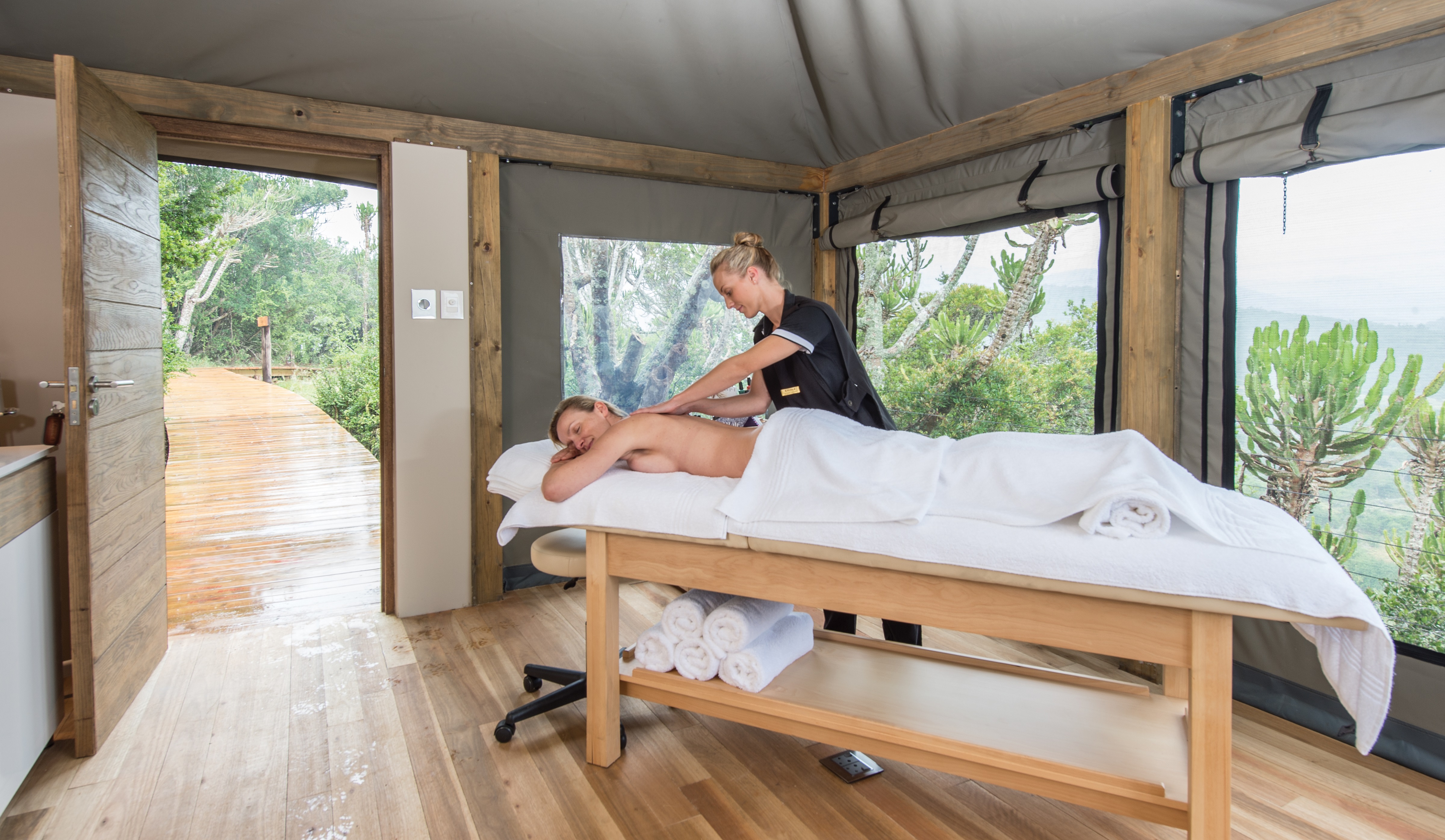 We can also recommend specialist tour operators that will be able to suggest plenty of added extras to personalise your honeymoon. Think a helicopter flight over Table Mountain or Victoria Falls, a scenic hot air balloon flight at dawn, a tour of the Cape Winelands with lunch at one of the gorgeous wine estates. Remember that one size does not fit all and that you should book the honeymoon that is right for you both. If you both mountain biking, hiking, scuba diving, horse riding or surfing be sure to add these to the list of honeymoon requirements.
6. Take your Family and Friends
This may not what you think of first when planning a safari honeymoon but you may want to consider a week or so together on your own at the start of your honeymoon and then invite your friends and family to share a private safari lodge to end your trip. An African safari is very likely to be on the bucket-list of friends and family so why not enjoy this memorable experience together? Private lodges allow flexible schedules with your own safari vehicles, guides, chefs and facilities. A group safari often offers excellent value. 
Kariega offers one single-use lodge which can accommodate up to 14 guests in seven en-suite rooms. The Homestead facilities include an outdoor swimming pool, lounge, bar with satellite TV, large garden, boma and spectacular views.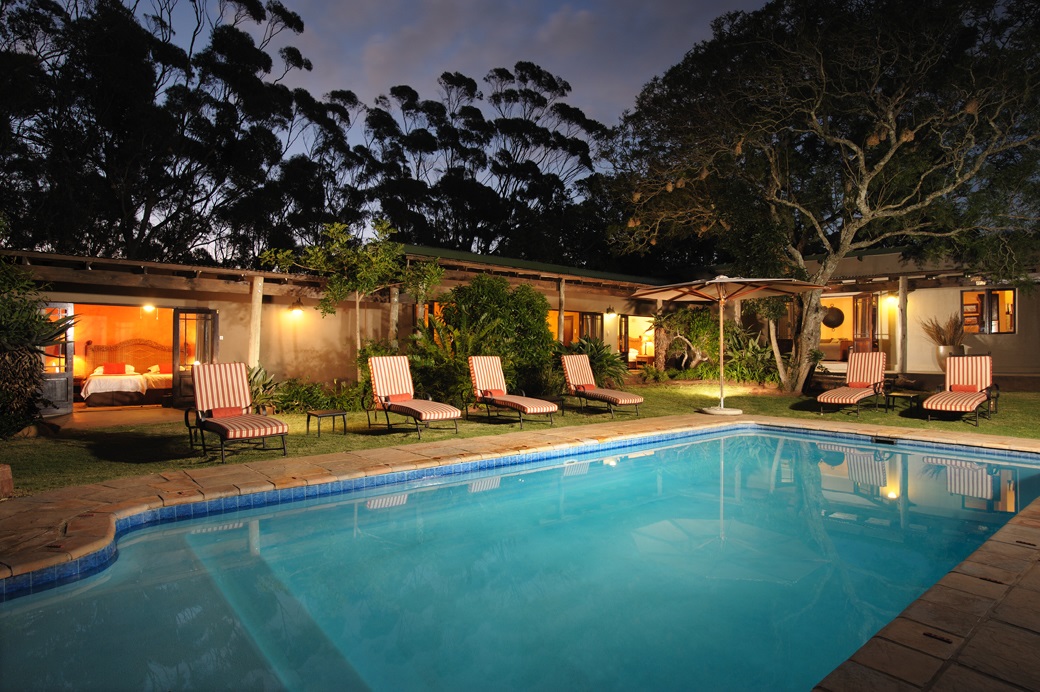 Alternatively, if you plan well in advance you may be able to book out all the suites at Ukhozi Lodge, Settlers Drift or River Lodge.
7. Go Somewhere New
Go somewhere that neither of you have been before. That way the experiences are new for both of you and creates memories that you'll have together forever.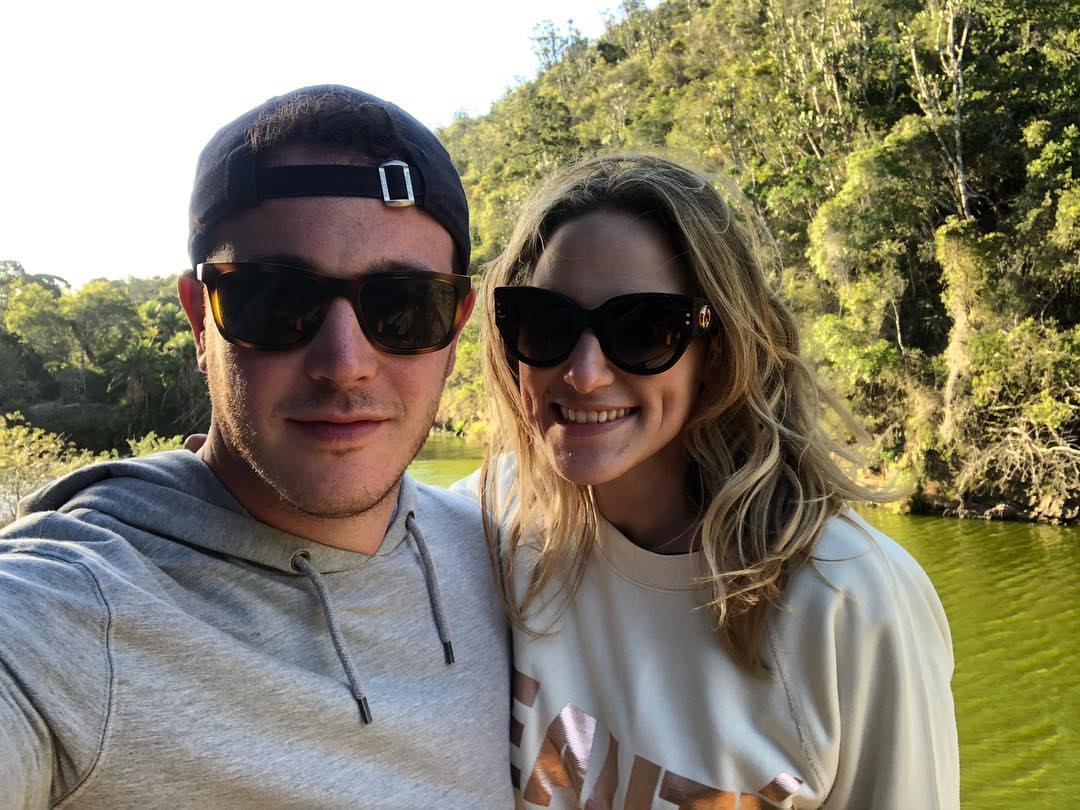 8. Leave Directly After your Wedding
Heading out fast on honeymoon keeps the fun flowing. Flights to South Africa leave most destinations in Europe and the UK in the early evening which allows you to sleep in and then head for the airport without a rush. Those traveling from the USA or other destinations should chat to an experienced travel agent to find the most suitable flights. An overnight flight means that you will wake up the next day in Africa!
The nearest airport to Kariega Game Reserve is Port Elizabeth and there are regular flights from the main cities in South Africa. We offer transfers from Port Elizabeth airport for the 90 minute drive to the safari reserve.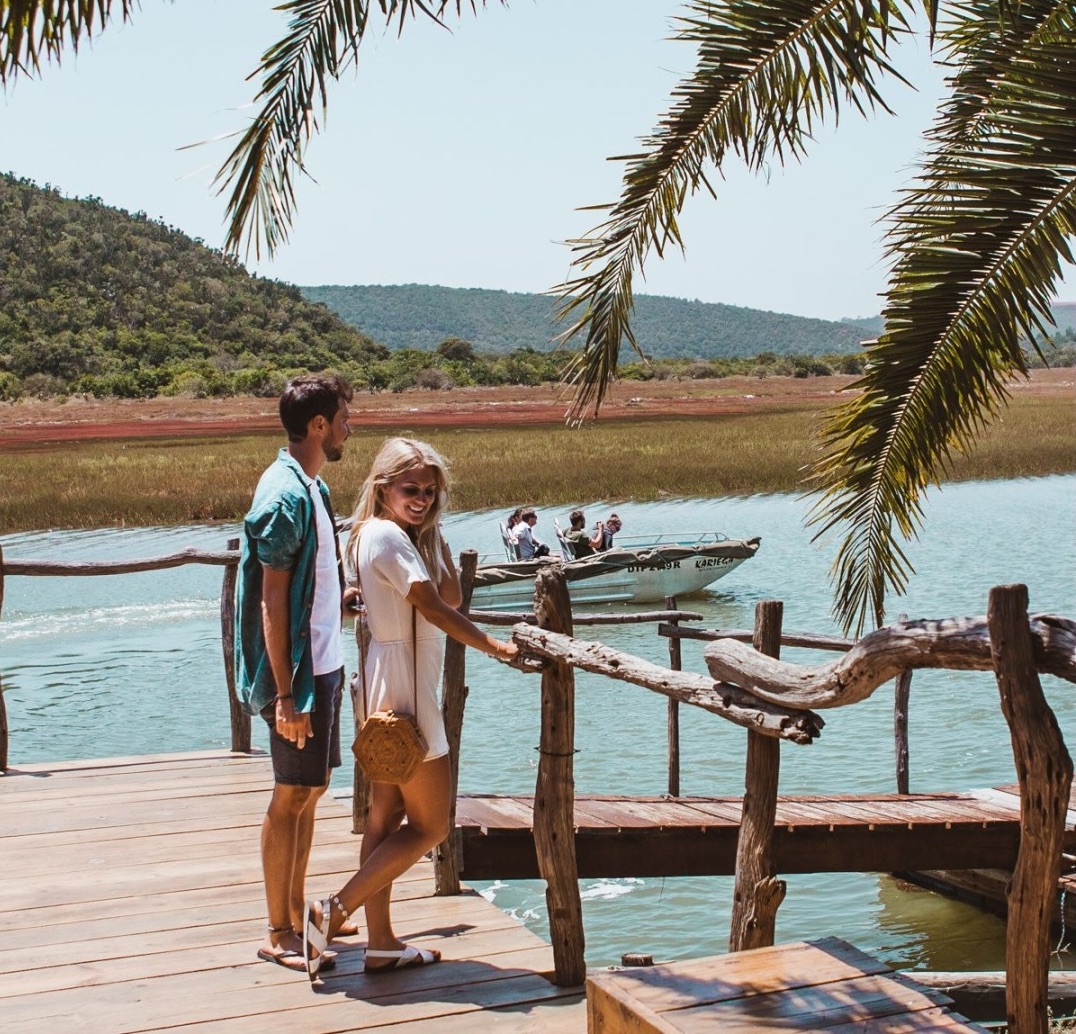 9. Start Slowly
You are likely to be tired after the build up and fun of your wedding. We recommend that you start your holiday with a few days where things don't start at dawn. Many of our guests start their honeymoon with a few nights in Cape Town, or at one of the many great beach destinations between Cape Town and Kariega. This means that you can relax and unwind before heading out on safari.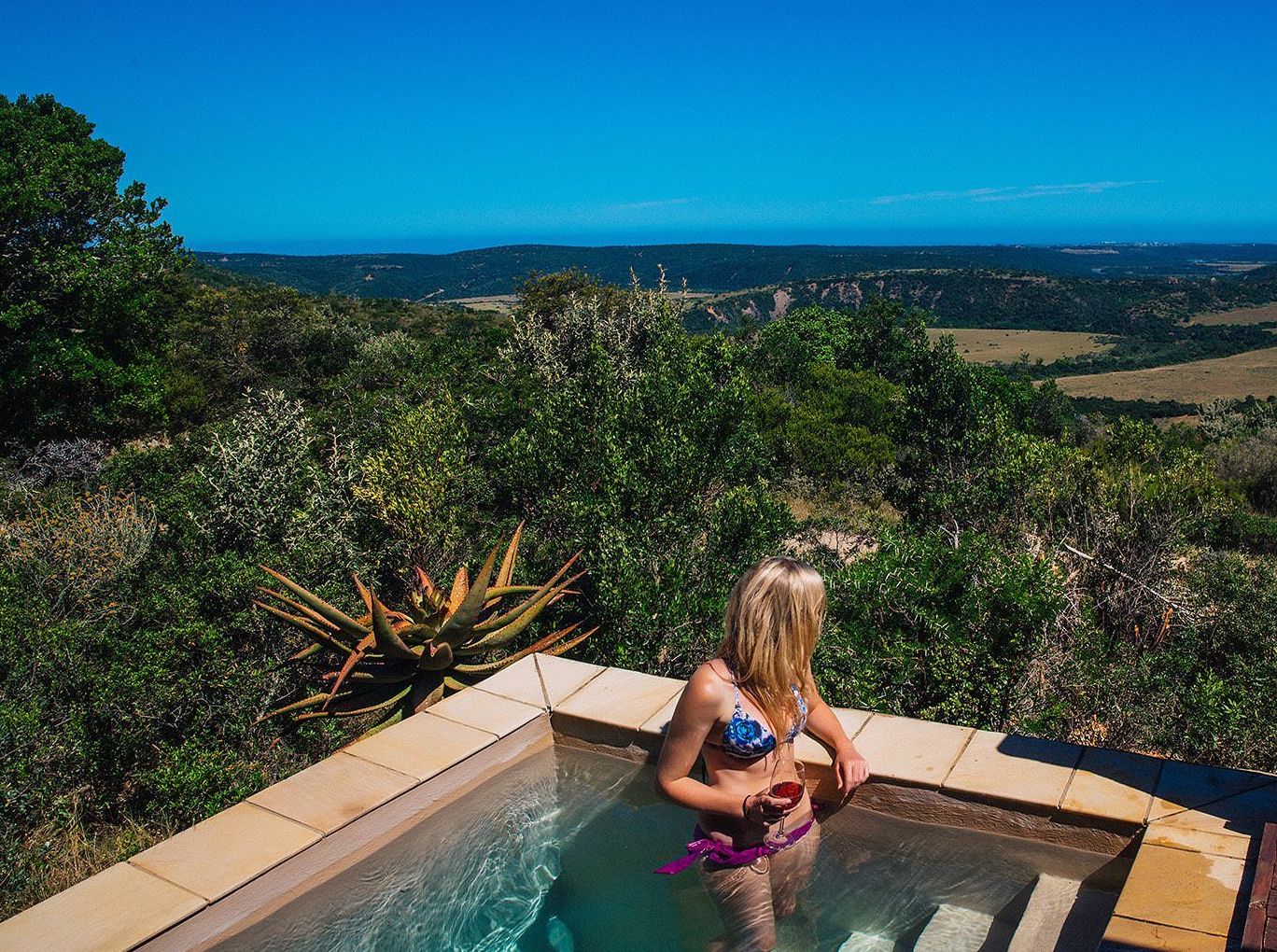 Do you have any tips that helped you to plan your safari honeymoon? We'd love to find your thoughts. Please share you views in the comments below or add your comments on Facebook, Instagram and Twitter.
Images thanks to Doreen Peacock, Daniel & Niki, Bernard & Kiera Brogan, Rebecca Sudwarts and Kate Drennan.