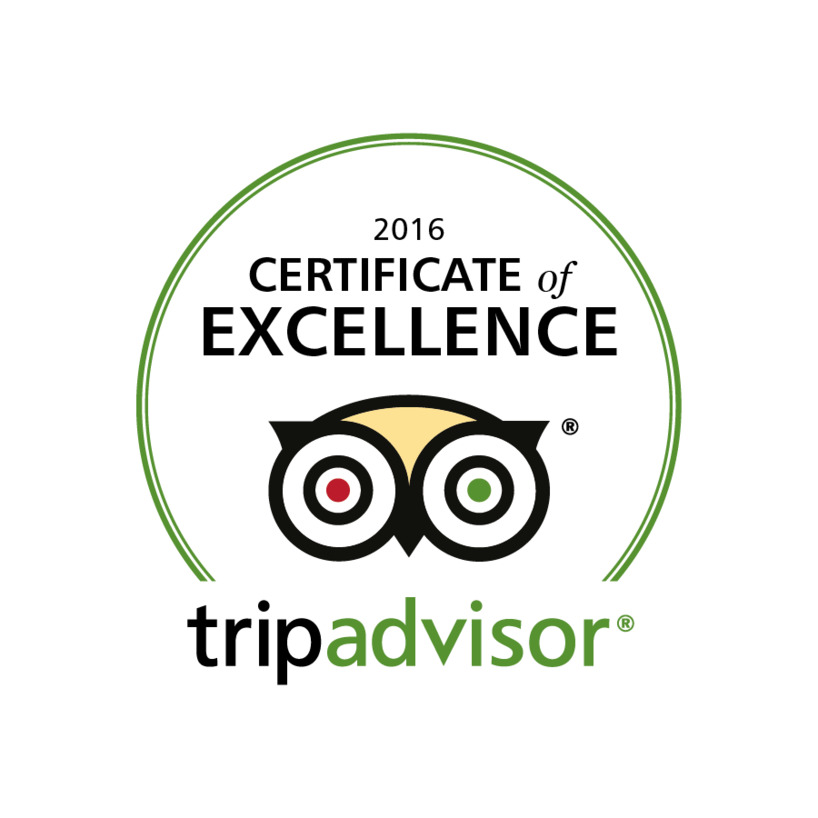 Kariega Game Reserve is extremely proud to have been awarded the TripAdvisor Certificate of Excellence for 2016. It is the sixth consecutive year that this honour has been bestowed on us, which is a testament to the dedication and passion of our staff and the natural beauty and magnificence of the greater Kariega wilderness and animals we are custodians of. We are also delighted that the award was extended to each of our five lodges including our newest lodge Settlers Drift.
Consistently Excellent Reviews from Guests on TripAdvisor
TripAdvisor is the world's largest travel site and helps travelers to plan their trips. Once home again, travellers are encouraged to review their experiences and accommodation choices for the benefit of other TripAdvisor clients. The Certificate of Excellence is given only to establishments that consistently achieve outstanding traveller reviews on TripAdvisor, and is extended to qualifying businesses worldwide. The Certificate of Excellence accounts for the quality, quantity and recency of reviews submitted by travelers on TripAdvisor over a 12-month period. To qualify, a business must maintain an overall TripAdvisor bubble rating of at least four out of five, have a minimum number of reviews and must have been listed on TripAdvisor for at least 12 months.
"With the Certificate of Excellence, TripAdvisor honours hospitality businesses that have consistently received strong praise and ratings from travellers", said Heather Leisman, Vice President of Industry Marketing, TripAdvisor.
Kariega Joins Tripadvisor's Hall of Fame in 2015
Last year marked Kariega's fifth consecutive award and entrance into Tripadvisor's Hall of Fame!
Kariega would like to extend a heartfelt thank you to every one of our guests that took the time to add a review or post a picture on this channel. You are our most valuable advocates and we will endeavor to uphold our reputation as one of the top game reserves not only in the Eastern Cape but in South Africa. More than anything we take great joy in sharing the Kariega experience with all of you and your friends from all over the world. Thank you for helping us do just that!