Winning Image - Kariega Photo Competition May 2012-April 2013
Kariega Photo Competition Winnner - Black Rhino at Kariega
A big congratulations to Alexandra Roberts, the winner of this years photo competition for her image of a black rhino running through the bush at Kariega Game Reserve. Black rhino's are notoriously shy and difficult to spot, partly due to the fact that they spend their time in the thickets feeding on bushveld as opposed to their cousins the white rhinos (who feed out in the open on grasslands). We love this rare shot of this black rhino who is running out the bush toward the camera - the framing of the shot and the surrounding bushveld are perfect, and the clarity or sharpness of the image as well as great natural colours make it our winning image this year. Well done Alexandra! 
Rhino running through the bush at Kariega Game Reserve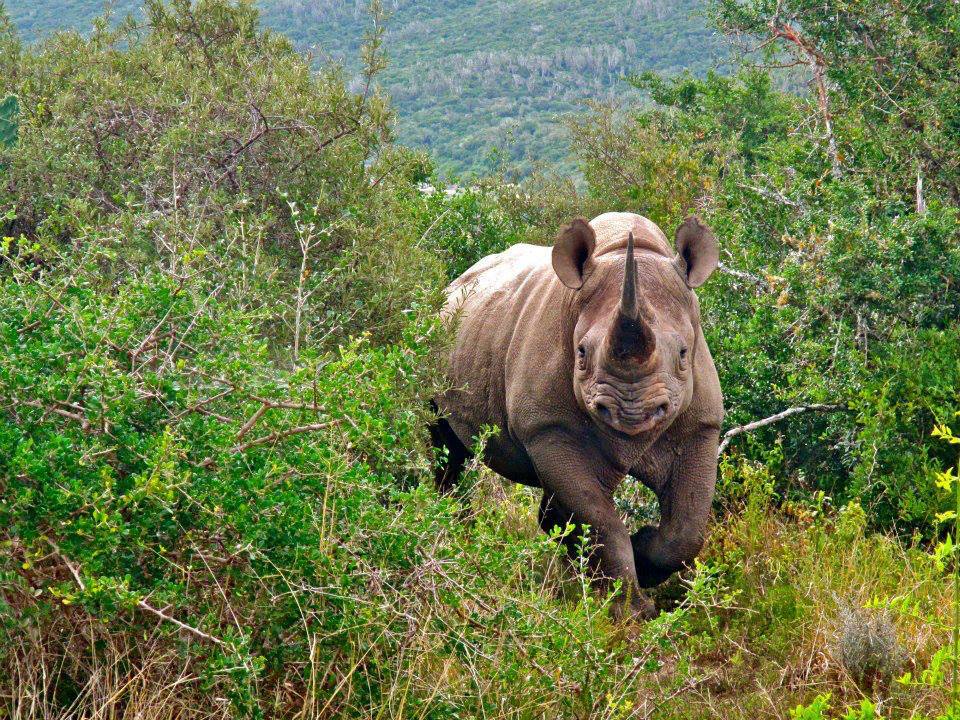 Our photo competition runs every year from May until April the following year, and one lucky winner receives a two night stay for two at Kariega Game Reserve for the winning image. 
Thank you to our winner, Alexandra, for sharing this image with us and we hope you will enjoy spending time with us on the game reserve again soon! 
Thank you to all those who entered the competition and shared their lovely shots and bush anecdotes with us. It was tough choosing the winners each month and especially tough choosing the winner from the top 4 finalists. Congratulations to all on such brilliant pics, and we hope to continue to enjoy your pics for entry into this year's photo competition. 
Top 3 finalists of the Kariega Photo Competition May 2012-April 2013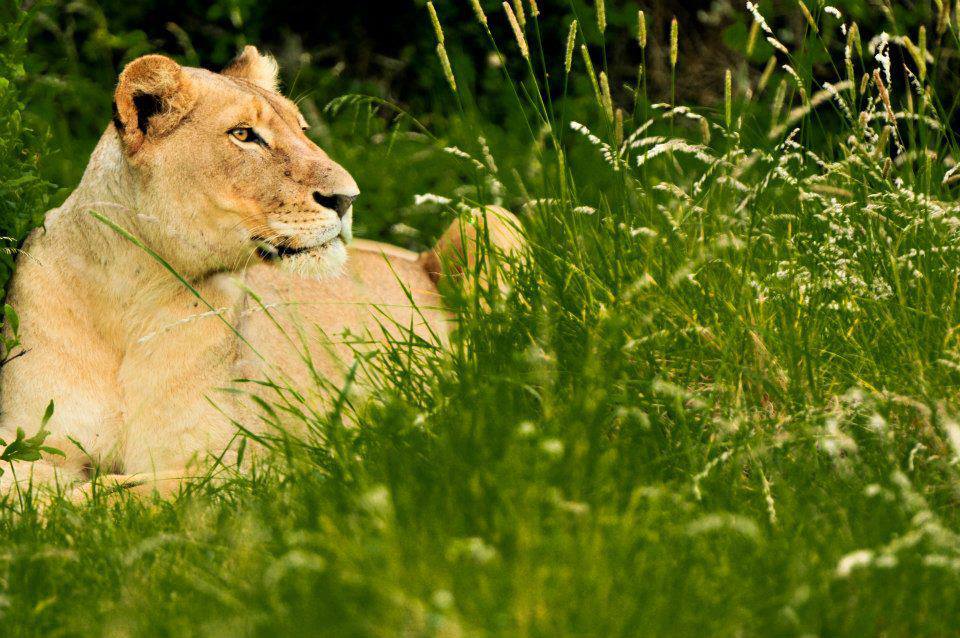 Lioness in the Grass - Max Drummond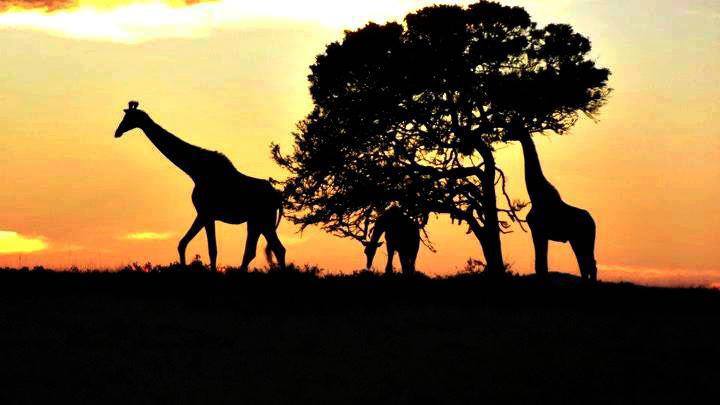 Giraffe Silhouette - Tarryn Miles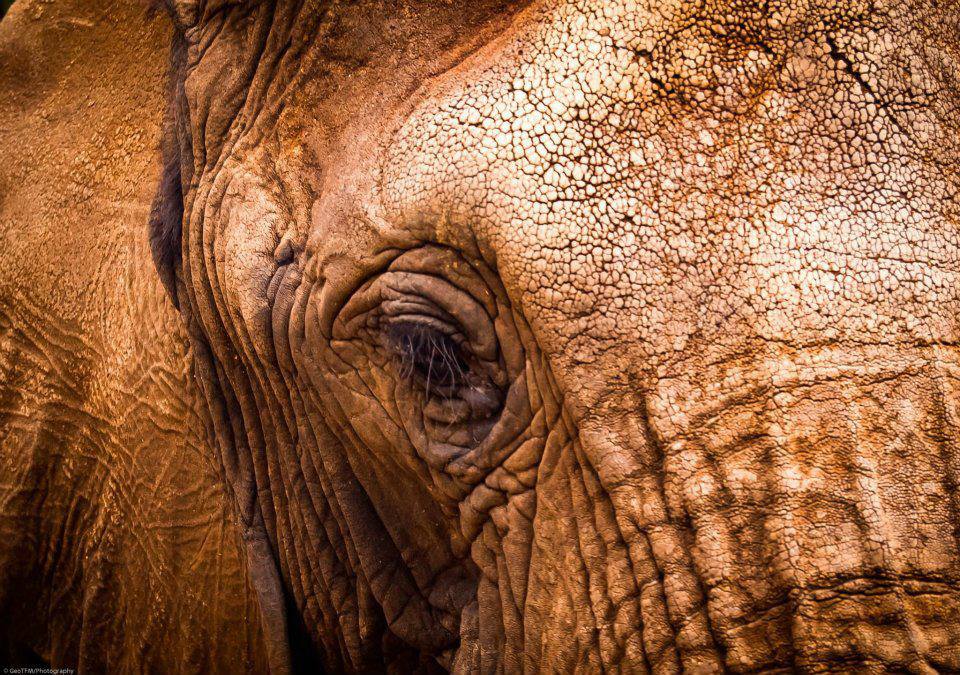 Elephant Eye - George Mimosa