Volunteers getting friendly with Kariega giraffe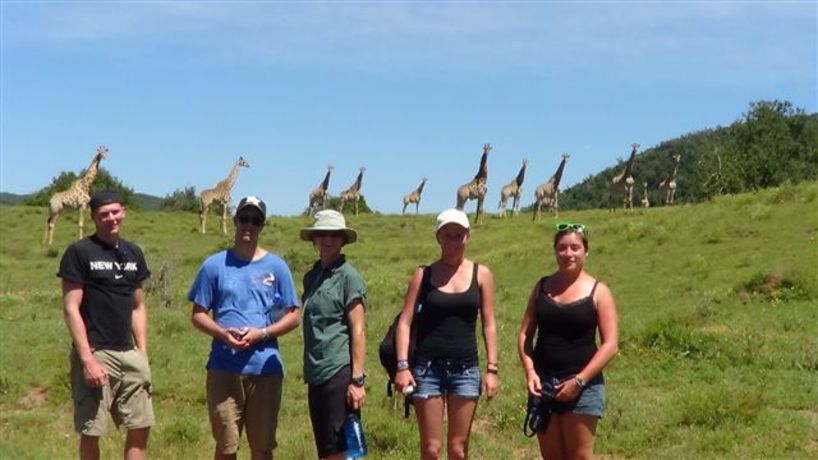 Kariega Game Reserve South Africa - volunteers from the Kariega Conservation Volunteers Programme admiring a group of giraffe from afoot, or is it the other way around? The giraffe were more curious of us than we were about them!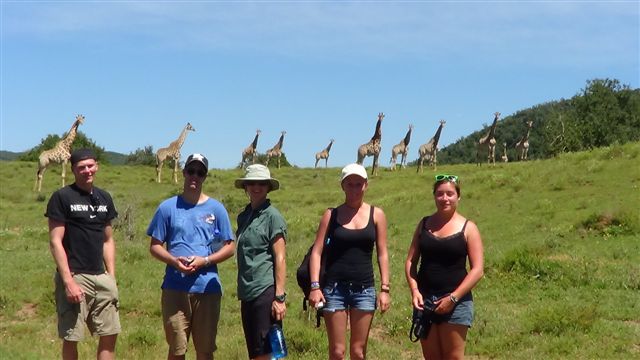 If you would like to find out more about the Kariega Conservation Volunteer Programme, click HERE or find out what they have been up to on the Volunteer blog page. You can also email Helena at conservation@vodamail.co.za for more detail on the programme.
If you have any pictures or comments to share, please feel free to do so on the Kariega Facebook page or email lisa@kariega.co.za