Update on Thandi's procedure
Update on Rhino Thandi's procedure scheduled 24 June, Kariega Game Reserve
Day 480 since the poaching of Thandi, Themba and Bull # 84.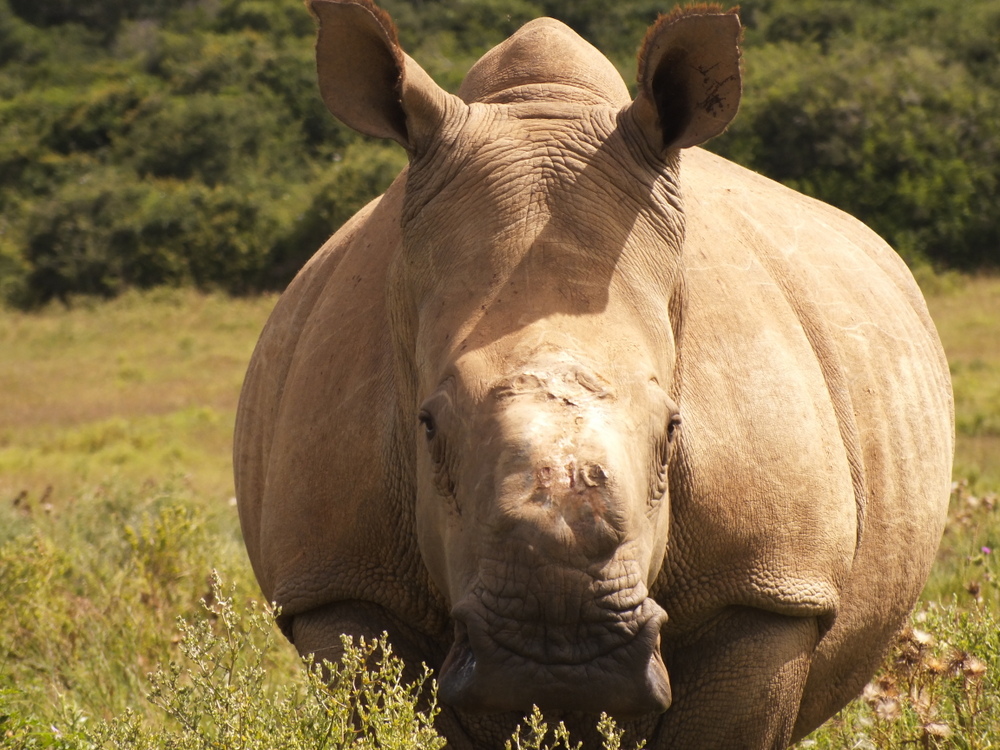 A message from Dr William Fowlds of Investec Rhino Lifeline. A big thank you to Dr Fowlds, we are all thinking of you this morning.
"Today we converge yet again on Kariega Game Reserve in support of the rehabilitation of Thandi the survivor of rhino poaching. Following the successes of various phases of her recovery, a recent set-back occurred when her face was damaged by a bull introduced to replace the breeding capacity lost by the poaching incident over a year ago. In a process which has involved ground breaking efforts to give her back a normal rhino life, we have been reminded just how much poaching took away from her and just how much more she still needs our support through her recovery.
This special rhino has survived against all odds and in the process captured the hearts of thousands of people around the world. Her will to survive combined with the dedication of many and the support of a growing global community of rhino lovers has created a platform which has highlighted the rhino crisis and inspired people to action in an unprecedented way. Everyone who has been drawn back to her side on this day can reflect on 15 months where, in spite of an escalating crisis, we are more determined, more equipped and more actively committed to saving this species than ever before.
So the gravity of this day rests heavily on our shoulders. This team of professionals have the responsibility of taking Thandi safely through an anaesthetic and ground breaking surgery, and apply ways to repair her face so that she can handle the rigours of rhino life in the future. This is yet another chapter in a process which has no guaranteed outcomes. The only given is that with so many people in support of this special rhino, and what she represents for her species, we know that we are giving her the best that we possibly can.
Two specialist veterinary surgeons from the Faculty of Veterinary Science, Onderstepoort, Dr Gerhard Steenkamp and Dr Johan Marais have returned along with a human plastic surgeon Dr Alistair Lamont and together they have spent the past 14 months collaborating and working on new techniques to repair facial damage in poached rhino. The aim of today's procedures will be for them to assess the quality of the facial tissues and decide if they are able to apply any of these new measures of re-establishing robust rhino skin. Although extensive work has been done on dead rhino in understanding the detailed anatomy of rhino skin, none of this new knowledge has been applied to a live animal before.
We would like to thank everyone who has supported Thandi in her recovery thus far. From members of the concerned public to NGO's who have come forward to assist, to people with specific skills in media and medical support. Those far away are as important to her recovery as those who will be at her side today."