UK Blogger Shares Eastern Cape Safari Experience
We were delighted when Alex White, a 14 year old self-proclaimed naturalist and accomplished wildlife blogger from Oxfordshire in the United Kingdom, recently shared his Eastern Cape safari experience on his blog.
Alex has been blogging since May 2013 and he started when he was just 10 years old! His blogs are predominantly about British wildlife with a focus on badgers and hares. One only needs to read his blog to get a sense of this young mans excitement at seeing lion, rhino, buffalo, zebra, elephant, giraffe and so much more in the African wild for the first time. Follow this link to connect with Alex, his blog is well worth a read.
UK Blogger Meets Rhino on Eastern Cape Safari
One of the highlights of Alex's trip was meeting rhino poaching survivor and super-mom Thandi with her calves Thembi and Colin. Alex writes, "It was an absolute privilege to see Thandi and her seven month old calf, Colin." His comment was accompanied by this lovely photograph.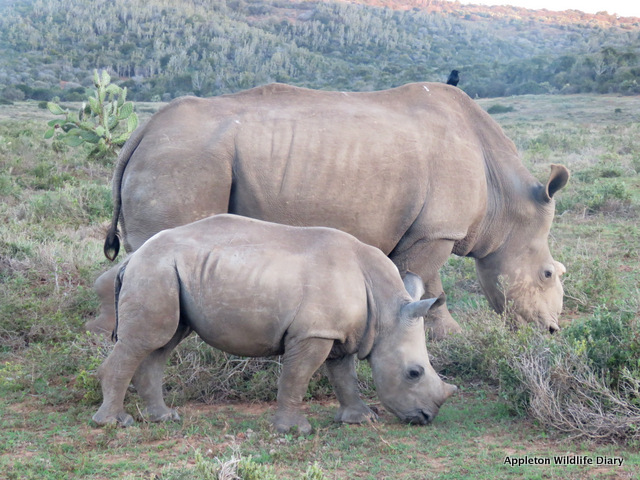 Interesting Animal Facts and Incredible Safari Photographs
What we enjoyed most about Alex's blog was the way he interspersed his experiences with factual information about the animals. He is also a superb photographer and shared many fantastic images from his safari on his blog. We have included a few of our favourites.
Thank you Alex. We are honored and grateful to you for sharing you experiences, knowledge and passion. Keep on doing what you do and come and visit us again!