Settlers Drift was rated as one of the top 5 South African safari lodges after a visit by the team from international hotel and restaurant organisation World's Best Places. This places Kariega's 5-star safari lodge in South Africa's top 5 along with Londolozi, Singita Sabi Sand and Kapama Karula. Settlers Drift scored 89 out of a possible 100 which means that it is ranked in the top 100 of all hotels reviewed by the World's Best Places around the globe.
The review team focus only on fine dining and luxury hotels that are dedicated to service that treats guests to a captivating experience. Each restaurant and hotel is compared and reviewed against other international properties and not just local competition. The inspectors dine and stay anonymously and can make multiple visits before they publish their results. They also contact as many guests as possible to gather their opinions. The score for hotels are based on eight criteria - stay, facilities, service, luxury & exclusiveness, design & architecture, room & cleanliness, innovation and value for money. 
Settlers Drift South African Safari Lodge: Gastronomy
The review team also focussed on the Settlers Drift gastronomy. The two signature dishes featured are the duck and kudu terrine and the ostrich nest breakfast. The preparation of the terrine by executive chef Tony Hutchinson can be see in the above video. Watch the additional videos: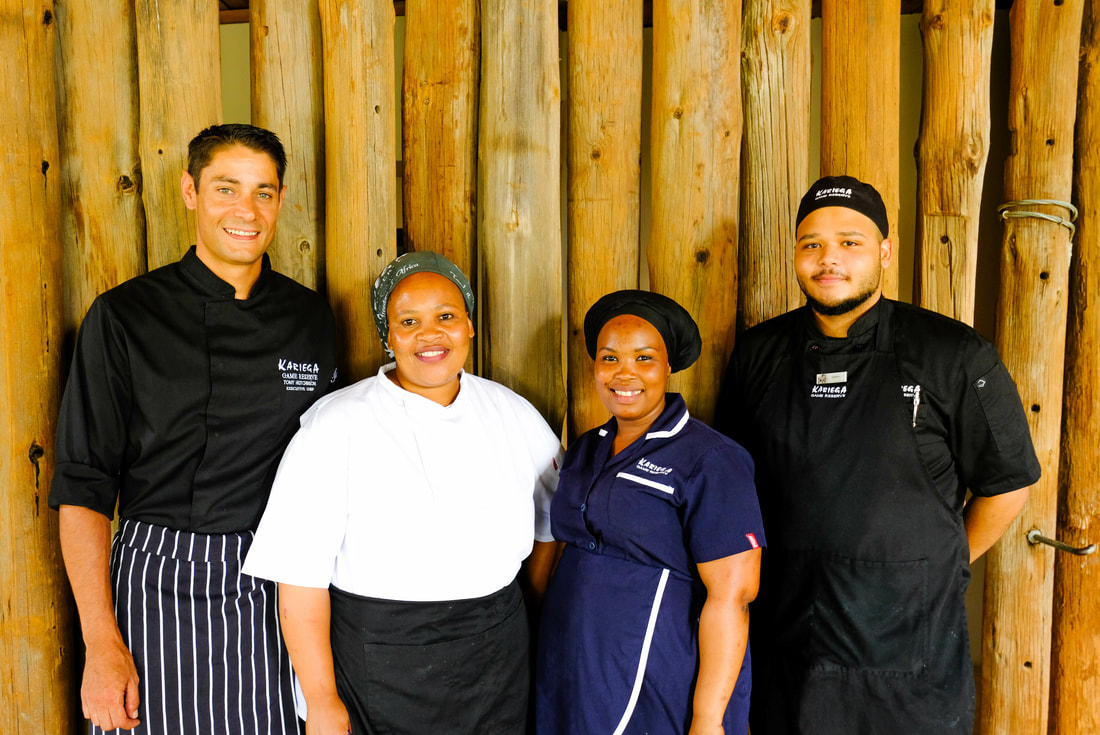 Tony Hutchinson is the executive chef at our top 5 South African safari lodge. Tony completed his studies in South Africa and then worked in London at several top hospitality businesses before taking up the head chef position at Settlers Drift. He also oversees the dining experiences at the other four safari lodges at Kariega Private Game Reserve. Tony and his team aim to take guests on a South African food journey fused with international cooking trends, using a diverse range of locally sourced ingredients and prepared by chefs from the surrounding communities.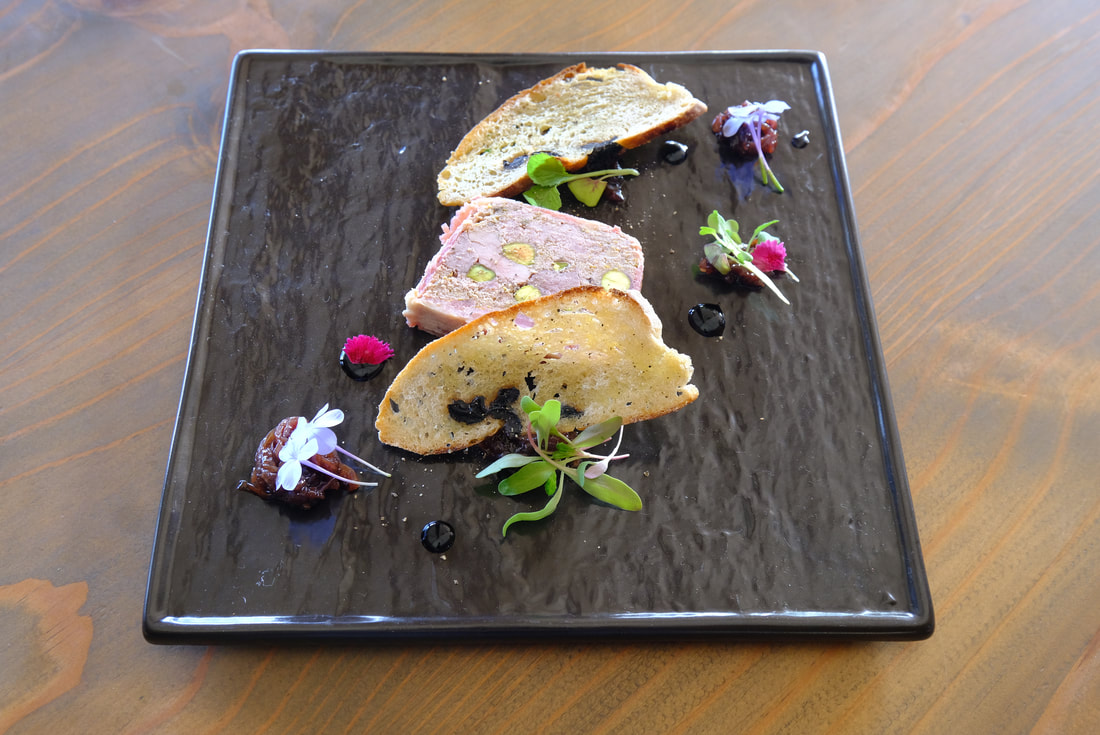 Settlers Drift safari guests can expect to be delighted by dishes including tasty Cape Malay bobotie with curried minced beef, fruit chutney and eggs; springbok carpaccio; a terrine of venison, pork, pistachio and duck (pictured above); pan grilled eland served with truffled mashed potatoes and seasonal vegetables and grilled kingklip fish with fennel, red onion, cucumber and a cherry tomato salsa.
A hearty brunch is served after the morning safari and specialties at Settlers Drift include an ostrich nest - a crispy combination of potato with biltong, spinach, egg, bacon and Hollandaise sauce and crocodile tears - a chilli omelette with cheese, mushrooms, peppers, bacon and sausage.
Reviews for Top 5 South African Safari Lodge
These were the top 5 reasons to visit Settlers Drift listed by the World's Best Places review team:
The spacious tented suites are unique and offer a true 'barefoot luxury' experience;
The natural and stylish design throughout the lodge, the limited number of guests, the high privacy offered;
The true hospitality and personalized service;
The gastronomy, the variety of dishes prepared with local produce;
The professional guided game drives, the variety of African wilderness, the river boat tour and expansive variety of game viewing, fauna, flora and birdlife.
Here are some examples of feedback from recent Settlers Drift guests:
"Stayed at Settlers Drift in Kariega in February. The accommodation is superb, food delicious and service excellent. I have been to several game reserves (national and private) all over the country and would rate the game viewing among the best ever. Close encounter with four of the big 5 with a very knowledgable, friendly and happy game ranger were the highlights of our stay." Gisela V.
"We stayed 4 nights and really enjoyed 7 game drives. Settlers Drift is spectacular, modern, light and superbly designed, with good areas to relax in. Staff so friendly and helpful and food was excellent and well balanced." Gordon R.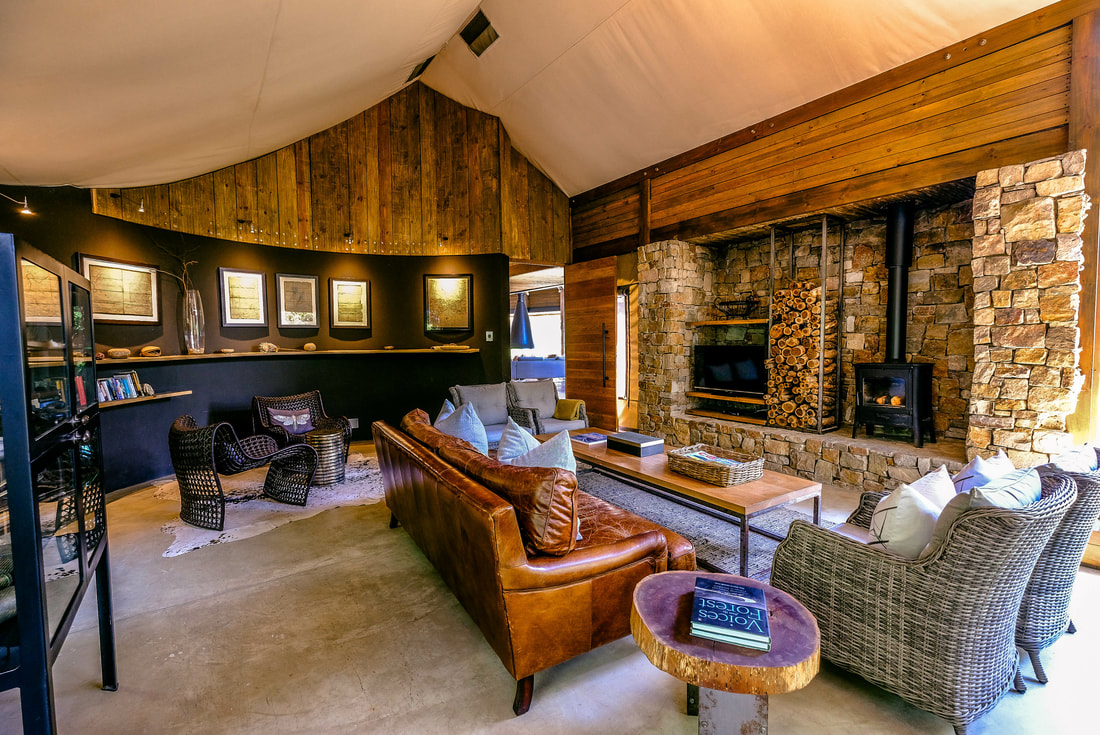 If you would like to find out more about Settlers Drift please contact reservations@kariega.co.za or view availability and book online.
Do you think that Settlers Drift deserves the accolade as a top 5 South African safari lodge? Please share your thoughts, experiences, photos and videos with us via Facebook, Instagram, Twitter and YouTube. You are welcome to post your comments below.
Images courtesy of WBStars.