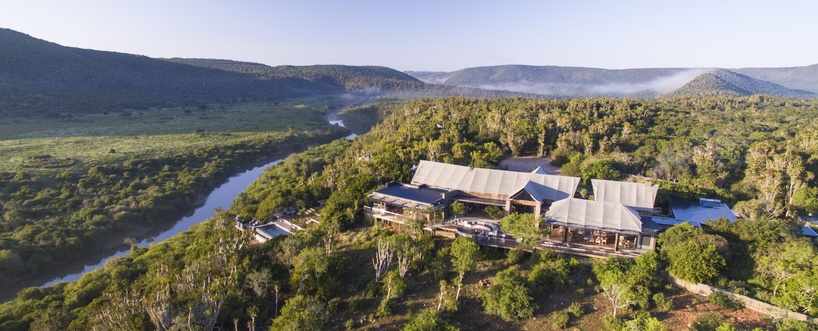 We are very proud to announce that Settlers Drift Safari Lodge at Kariega Game Reserve achieved the runner-up position in the Best new safari property category in the 2017 Safari Awards.
2017 Safari Awards Recognize Excellence
The Safari Awards have been running for 10 years and have become the largest international awards platform in the travel industry. Over 4000 vetted tour operators, travel agents and travel journalists from around the globe are invited to vote for the best safari experiences in various participating countries.
From these votes the judges compile a list of nominees that is uploaded to the Safari Awards website for guests/customers to comment on their favorite choice in each category. The judges then take time to reflect on the nominees and select their top five in each category. This short list is shared with the panel of judges for further reflection and the final vote.
Safari Awards Highly Respected in Travel Industry
To become a Safari Awards judge you have to be nominated by the previous years Safari Awards winners and finalists. It is a great honor to be selected and the judges are considered the most knowledgeable and highly respected tour operators selling safari experiences in the industry.
Kariega Game Reserve is deeply grateful to every guest and tour operator who voted for Settlers Drift. We believe it is fully deserving of this title and offers guests a world class, never-to-be-forgotten, safari experience. Visiting one of South Africa's best new safari properties should definitely be on your wish-list for 2017.