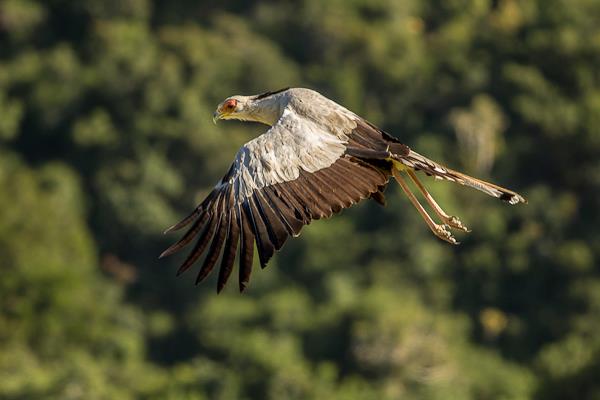 This great shot was taken by our talented ranger Brendon Jennings, originally appearing on the Kariega Game Reserve Facebook page with the following caption:
"Its common name is popularly thought to derive from the crest of long quill-like feathers, lending the bird the appearance of a secretary with quill pens tucked behind his or her ear, as was once common practice. A more recent hypothesis is that "secretary" is borrowed from a French corruption of the Arabic saqr-et-tair or "hunter-bird."
Unlike most birds of prey, the Secretary Bird hunts its prey on foot. Adults hunt in pairs stalking through the habitat with long strides. Prey may consist of insects, mammals ranging in size from mice to hares and mongoose, crabs, lizards, snakes, tortoises, young birds, bird eggs, and sometimes dead animals killed in grass or bush fires."
If you have any comments or would like to share anything with us, please feel free to email us on lisa@kariega.co.za or get in touch on the Kariega Facebook page. We also have a photo competition running, which you can enter simply by uploading some of your favourite pictures taken from your time at Kariega onto our Facebook wall and stand a chance to win a two night stay at the Reserve for two people.