Photo of the Week - St Andrew's Prep Rooting for Rhino's!
This photograph was taken at local Eastern Cape school - St. Andrews Prep for the Rooting-for-Rhino School Route Challenge just before World Rhino Day (the 22nd of September). For more incredible photo's of all the schools that took part in the Rooting-for-Rhino School Challenge click here!
Congratulations and a huge thank you to all the St. Andrews boys, teachers and parents who took part in this and raised an incredible R22956.25 for the Kariega Foundation, Save the Rhino fund!!!!! For more images and pics of the handover visit the Prep Gallery here!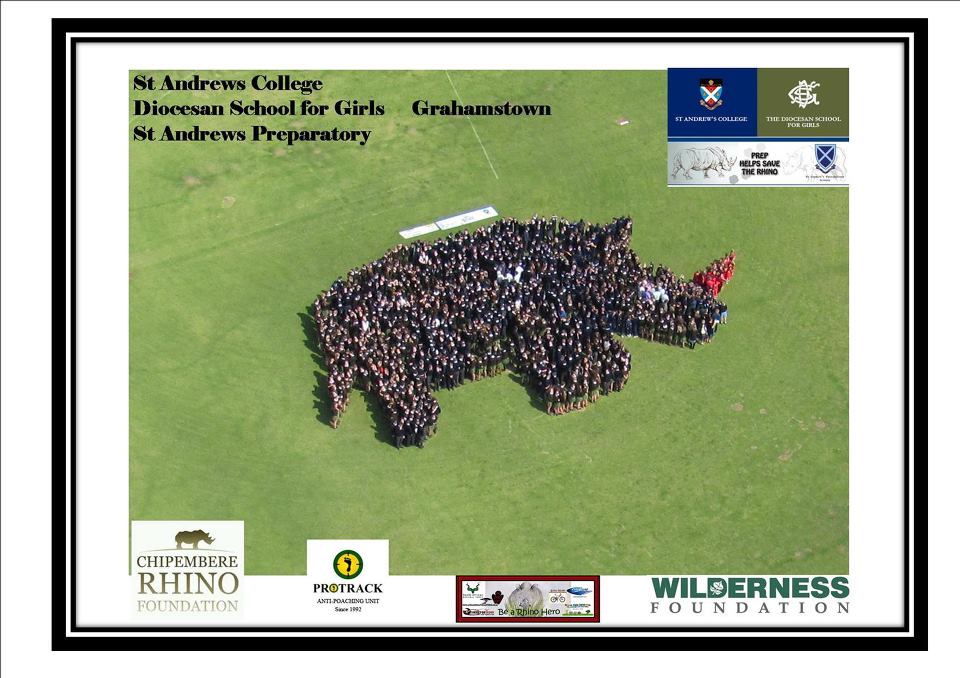 If you have any images you would like to share with us, please feel free to post them onto the Kariega Game Reserve Facebook page.