This weeks photo of the week is all about getting close to nature at Kariega Game Reserve South Africa, especially on foot. A lot of excitement and focus is on the Kariega game drives which take guests out to see big game such as elephant, rhino, buffalo, lion and hippo but there is also a lot to be said about taking a quite and relaxed stroll on the predator-free side of the game reserve, and having the pleasure of encountering wildebeest, impala and other antelope on foot.
Kariega Game Reserve is set on rolling hills and valleys so guests can explore many spectacular panoramic views on foot. Kariega also offers guests the oppertunity of taking a walking safari on the Reserve, guided by a skilled and knowledgeable game ranger who will be able to answer all your questions and fill you in on some of the quiet mysteries of the bush.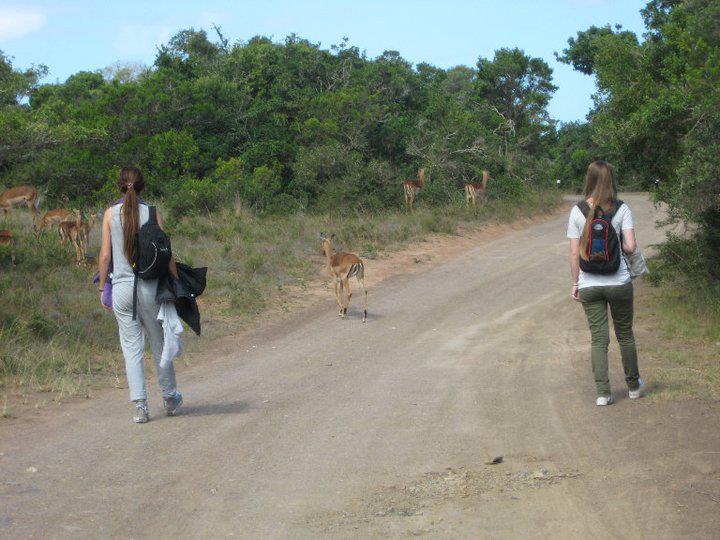 This image was taken by Mili Marsili and loaded onto our Facebook page. Thanks for sharing Mili - we hope you had a great time exploring the African bush on foot! As you can see they are very close to an impala herd and it looks like they are either on their way back to the lodge or about to turn off the gravel road onto one of the many walking trails on offer at Kariega Game Reserve.
If you have any images you would like to share with us please feel free to email us at lisa@kariega.co.za or upload your pics, questions and comments onto the Kariega Game Reserve Facebook page.