Photo - new lion cubs on Kariega Game Reserve
Four gorgeous new lion cubs on Kariega Game Reserve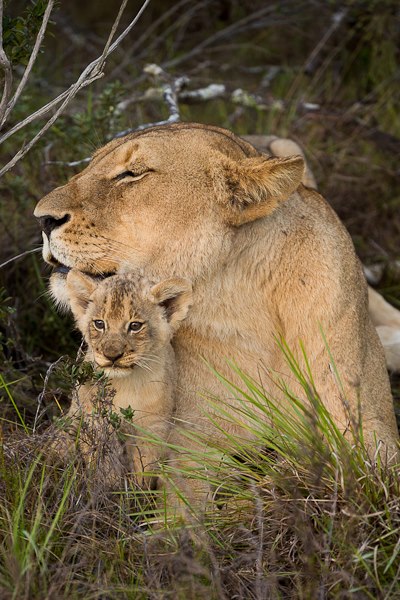 One of the four new lion cubs recently born on Kariega Game Reserve, with mom. This image was uploaded by our great ranger and talented photographer Brendon Jennings with the caption "My first sighting of the new lion cubs on the game reserve - what an unforgettable moment!"
The cubs were first spotted on the 2 April 2013 by Kariega volunteer co-ordinator, Azel Crous and uploaded onto the volunteer Facebook page with the following message from Azel:
"Best surprise everrr!! Seeing these 4 baby cubs that are only a few weeks old was the perfect ending to a PERFECT Monday of sightings. We saw white rhino (which included Thandi and the new female and baby), a hippo out of the water, all the lions on the reserve, an hour with the elephant herd surrounding us and then we ended off the day with these adorable 4 cubs…what a magical day in paradise!"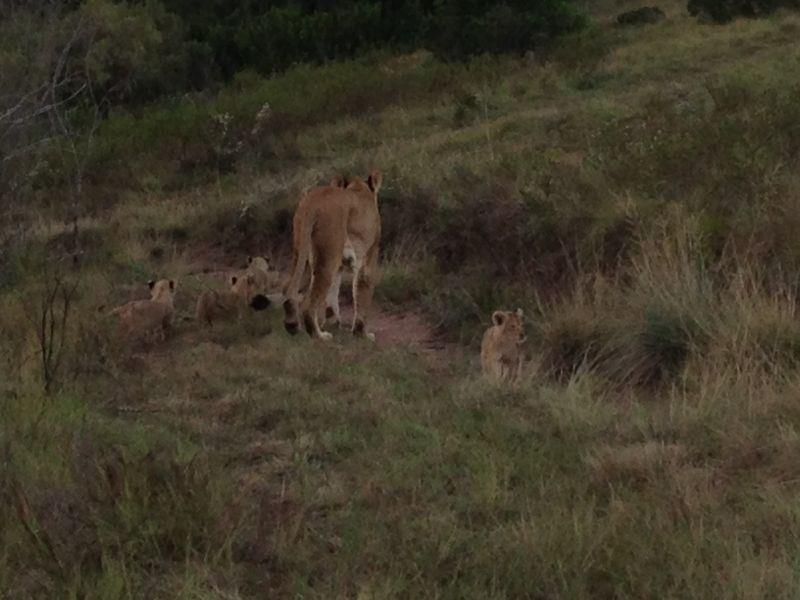 Thanks to Brendon and Azel for the pics! If you have anything you would like to share with us, email on lisa@kariega.co.za or find us on Facebook.