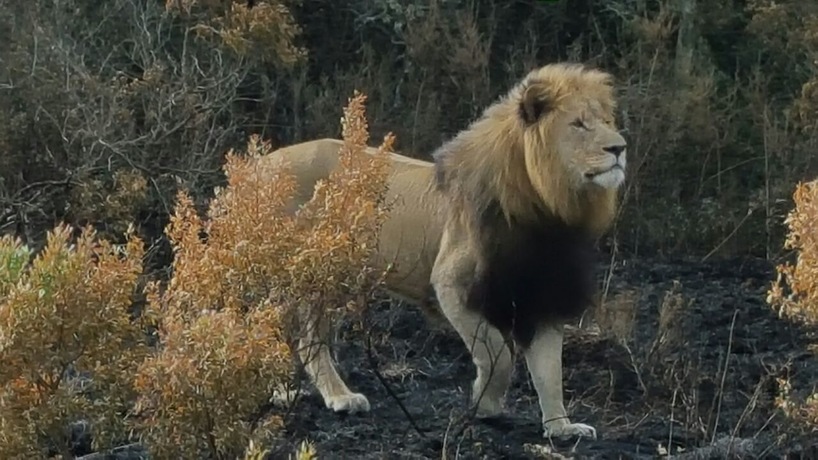 Guest, Sue Cooper, captured this haunting photo of a male lion stalking through a section of burnt earth at Kariega Game Reserve. We love the way in which the colours of the earth are mirrored in this magnificent animal, reminding us why we are continually awed by nature.
Kalahari Lion Known for Thick Black Manes
This lion's father was a Kalahari lion which are known for their majestic size and beautiful, black manes. The genes are strong and have definitely come through in this striking adolescent. Look how his mane goes through his fore legs to the middle of his belly!
Controlled Burns on Eastern Cape Game Reserve
Guest Sue Cooper's trip coincided with an important activity in the conservation diary of our Eastern Cape game reserve – controlled veld burning. This is done to burn the old veld in order to improve the quality of the vegetation and grazing for the wildlife. It also plays an important role in reducing the risk of an uncontrolled fires.
Please send lindy@kariega.co.za your favorite photos and memories of your Kariega trip. We love hearing from you.