Meet Senior Field Guide Jone
Senior Field Guide Joné, or ranger Jo (as we affectionately call her) brings incredible energy, enthusiasm and a wealth of knowledge and experience to our team. She has been involved in conservation for 10 years in a variety of roles including research assistant, volunteer coordinator, field guide, restaurant manager and junior lodge assistant.
Jo has many talents and a lot of energy. She has been a truly valued member of our team since August 2014.
Who is Senior Field Guide Jone?
Name
Joné (Jo) Haesslich
Title
Senior Field Guide and wildlife video producer
Field Guide Qualification
Nature Conservation National Diploma, Field Guide Association of South Africa (FGASA) level 1 and 2, track and sign level 1, First Aid level 1 & 2 and basic rifle handling.
Hobbies and Passions
Photography, filming, conservation projects and community involvement. Jo writes: "My husband Daniel and I try to do as much positive work as time allows us. We are involved with local and international conservation organisations where our photography and filming skills always come into good use!"
Favourite Part of the Job
Jo loves spending time out in the bush, camera and video equipment in hand, with the wild animals of Africa, big and small. To Jo, each creature has its own personality and place in the bigger system. She loves sharing these experiences with guests and hearing them express their amazement when seeing new things and observing them connect with nature.
Favourite Animal
Jo's favourites are the smaller creatures that are mostly overlooked, like genets, springhares, chameleons!
Most Memorable Sighting    
Seeing rhino calf Thembi for the first time. Thembi was the first calf of poaching survivor Thandi and she was born in January 2015. "It was a great day for everyone who was blessed with a sighting of Thembi."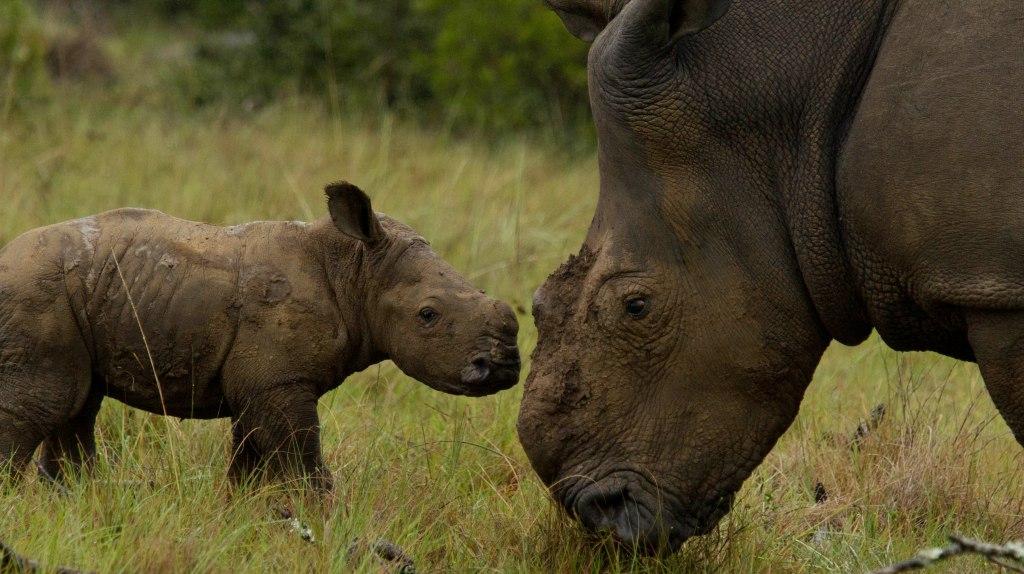 Making a Positive Difference to Animals and Humans
"My passion is wildlife conservation and if I can learn new things and make a positive difference to any animal or human then that was a successful day."
Ranger Jo is passionate about conservation! A successful day to Jo is one where she has learnt something new or made a positive difference to any animal or human. She has incredible energy and turns her passion into action at any given opportunity.
In May 2016 Jo and her husband Daniel did a conservation road trip for their honeymoon that they called, Driving Against Extinction (DAE). The 12,000km trip from Kariega to Namibia and back again took them two months. They visited wildlife rehabilitation centres, rhino orphanages and conservation-based projects along the way offering support and donating much needed supplies. You can read about Jo and Daniel's inspiring initiative on Africa Geographic.
Were you lucky enough to have Jo as your ranger on your Kariega safari? Tell us all about it in the comments below or share your experience on Facebook.