Mandela Day: Happy Birthday Madiba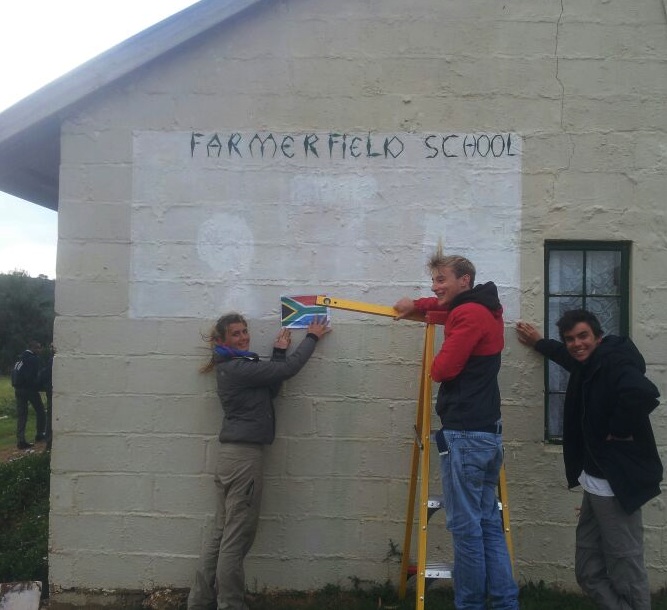 The Kariega team joined hands with millions of people around the world today to celebrate Nelson Mandela's 95th birthday. This iconic South African anti-apartheid revolutionary and former President grew up in the village of Qunu just over four hours drive from our game reserve. 
Mr Mandela, or Madiba as he is often called, gave 67 years of his life fighting for the rights of humanity. His birthday, now also called Mandela Day, is a day when people come together and take responsibility for making the world a better place. The aim is for everyone to give 67 minutes of our time to help others.
This year for Mandela Day the Kariega Conservation Volunteers decided to paint a classroom and a South African flag at the nearby Farmerfield school. The ten volunteers from Germany, Spain, the United Kingdom and United States were up early on this chilly morning to start their tasks.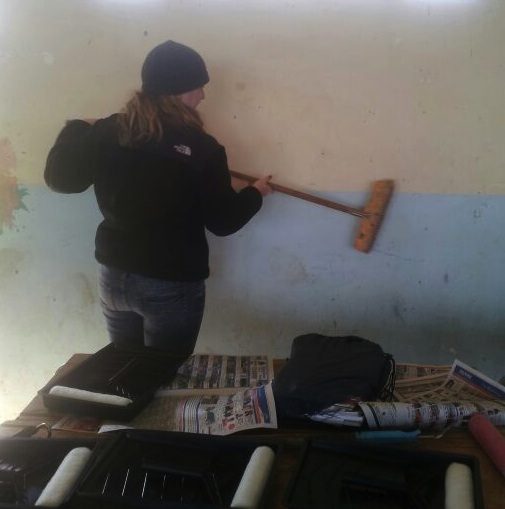 The school principal, Daphne Nqokoqa told them "The Kariega volunteers have helped us so much over the years. We thank you so much. We appreciate all your work."
The school teaches 72 children from the surrounding rural farming community. There are currently only three teachers and three classrooms for pupils from Grade 1 to Grade 9. This means that three grades are taught together in each classroom. 
Donations for the many needs of the school are managed through the Kariega Foundation. Some of these include: 
Flush toilets: the school currently make use of pit toilets ("longdrops" – 8 in total), and there are no flush toilets for the children to use.
Electricity: the majority of the classrooms have no electricity.
Fencing: the fence around the school needs to be replaced with mesh wire.
Photocopy machine: this would be a great aid at the school for the teachers.
Computers: would be very helpful in teaching the Grade 8 & 9's basic computer skills (one class room currently has electricity).
Maintenance: some of the classrooms have collapsed ceilings and damaged floorboards.
Educational material: in the classrooms such as educational posters.
Basic Food: The Department of Education in South Africa is supposed to provide each child at the school with a wholesome lunch. However, the school's food supplies often run low and the children are then only given milk and biscuits. Monetary donations could be used to stock the school up on long life foods such as tinned beans and soup packets. 
Miscellaneous items: including toilet paper, sports equipment (soccer balls, cricket kit and netballs) and vegetable garden seed stock.
If you would like to assist with these needs, please contact graeme@kariega.co.za. If you would like to find out more about the Kariega Conservation Volunteer programme and their involvement in the school, please contact Helena Warren on volunteers@kariega.co.za.