Guest Keith Carney was privileged to watch and photograph a pride of lions in action while on safari at Kariega Game Reserve. He shared the following photographs and his account of the event with us. 
Lions pride in the Eastern Cape wilderness of South Africa
June 21, 2014 our first drive at Kariega. At 4:16 pm we were photographing impala feeding. At 4:17 pm they turned 180 degrees and went on high alert. A couple of minutes later Jaybe got a call from another ranger and said "hang on".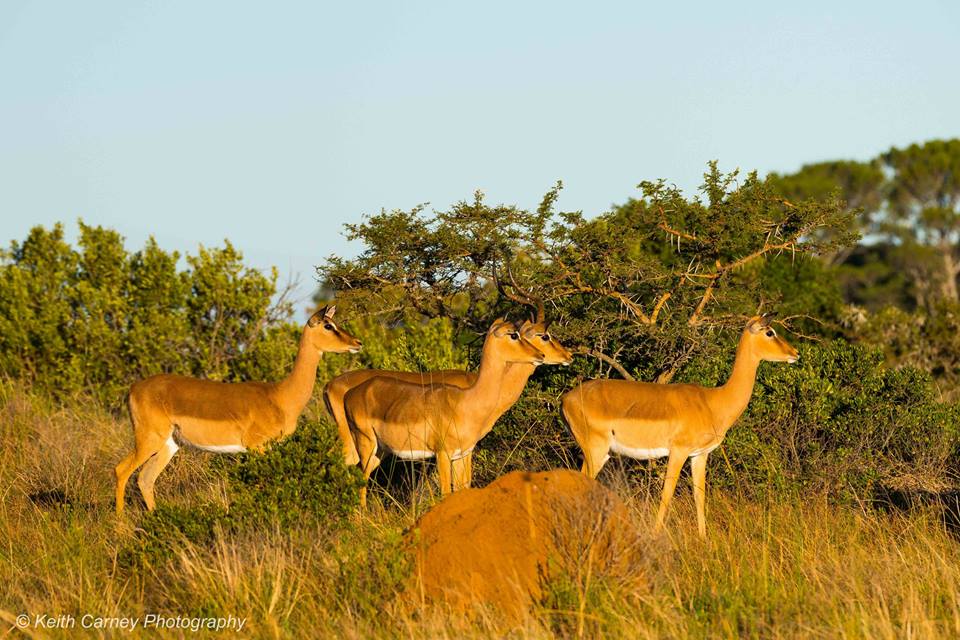 4:27 pm we arrived at the warthog kill and started photographing.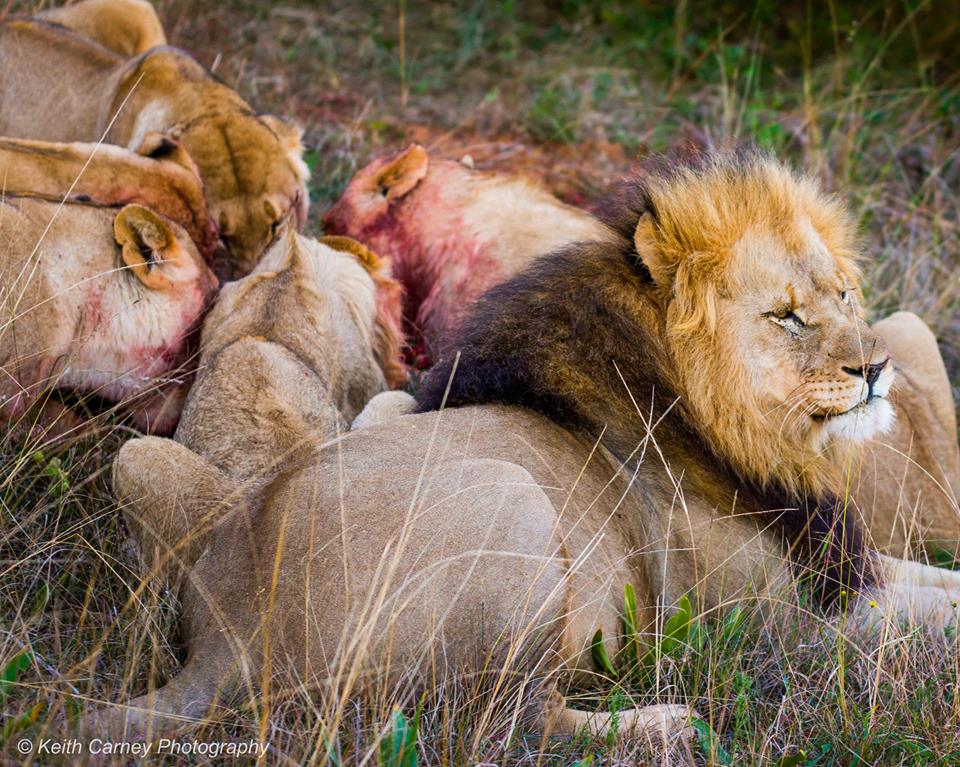 4:29 pm the patriarch started taking over the kill.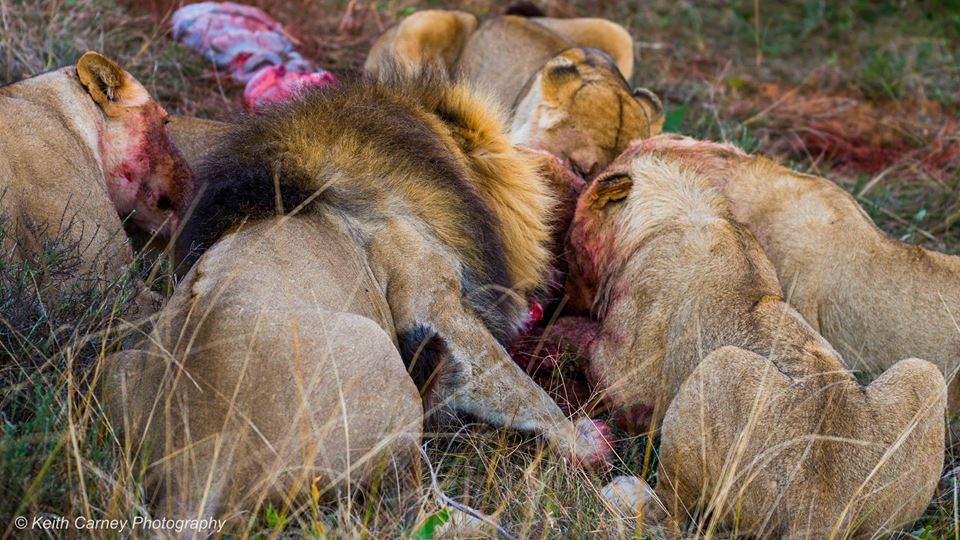 4:32 pm. The patriarch took the warthog to the top of the hill.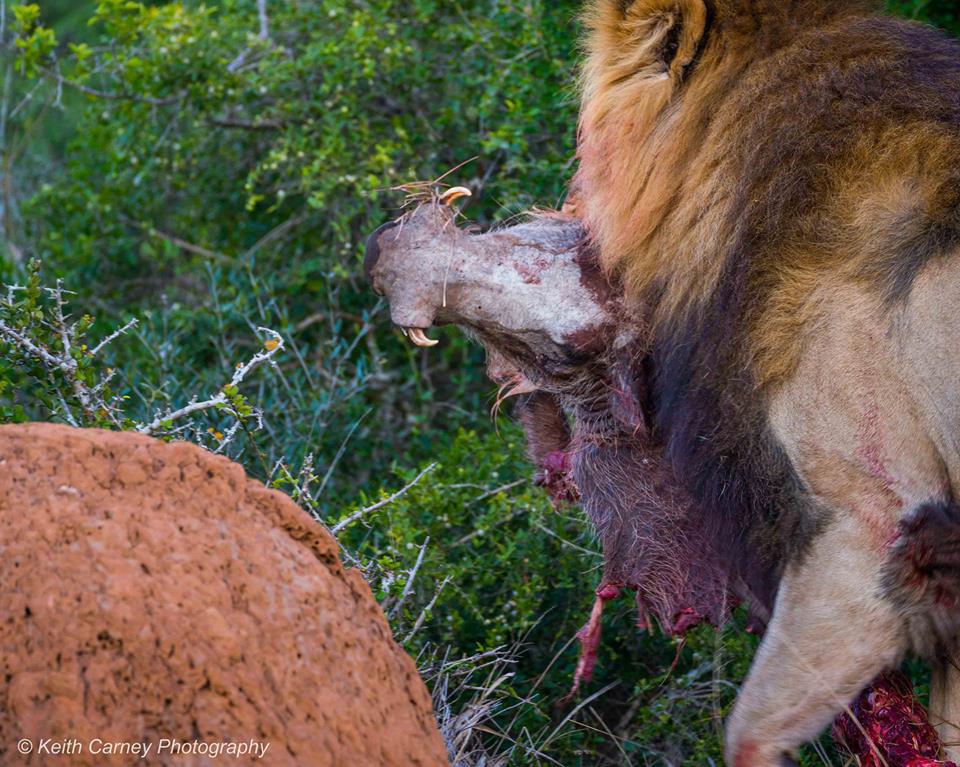 4:42 pm. Jaybe moved us around and up the hill. We were privileged to watch some serious eating.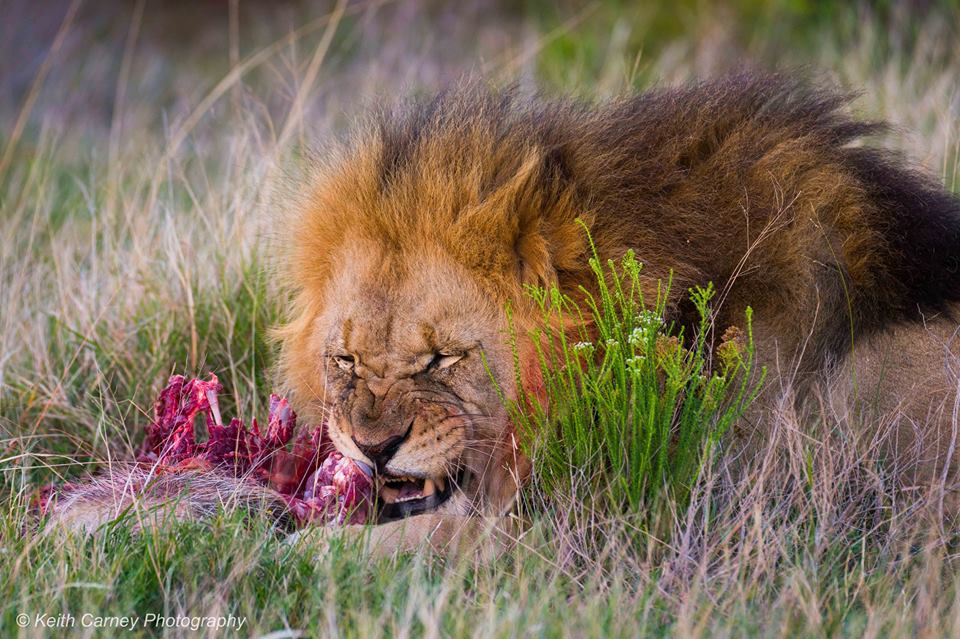 5:00 pm. This is my warthog and my domain.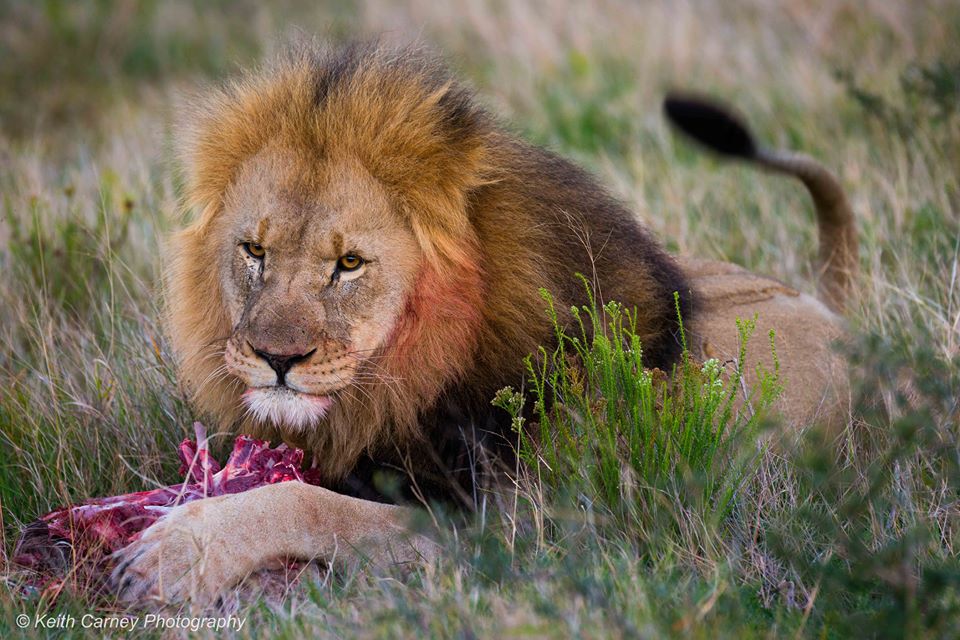 5:29 pm. Begging for one more bite.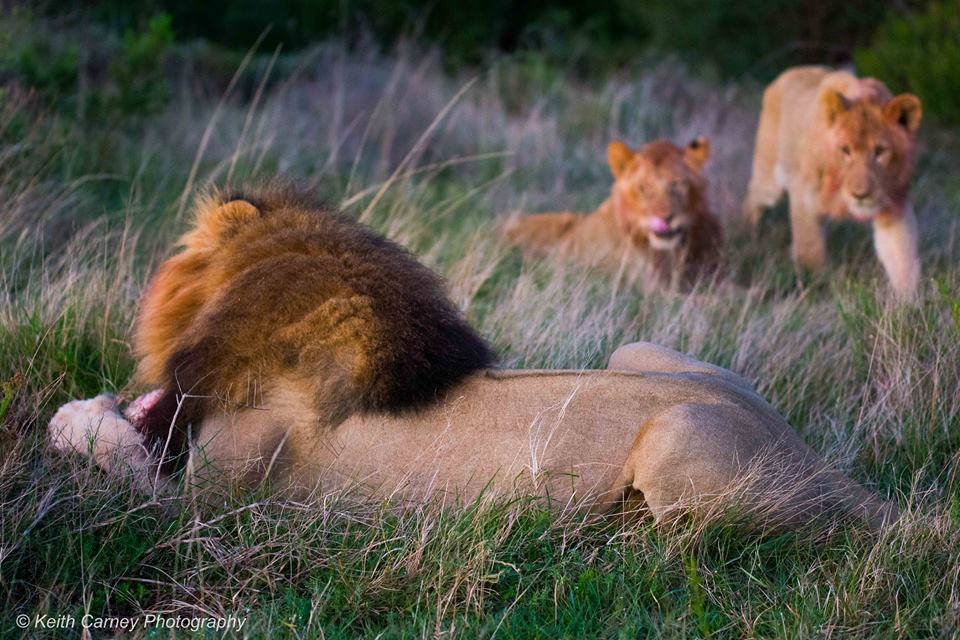 5:29 pm. After dinner clean-up.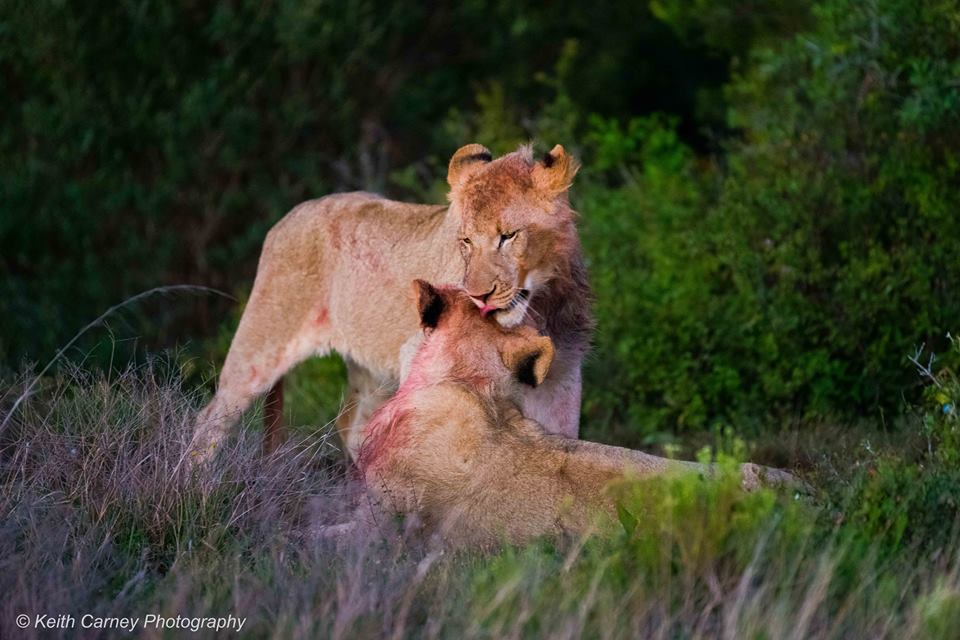 Thanks Jaybe, what a start to our stay at Kariega!!!
Thank you Keith for posting your beautiful photographs on our Facebook page. All photographs have been entered into our annual Facebook Photograph competition. The competition ends at the end of April 2015. To enter, simply upload your pictures from your safari at Kariega to our Facebook page or email bronwen@kariega.co.za. You could win a two-night stay for two people at Kariega River Lodge.