Kariega Wilderness Fly Camp now open!
As we usher in the New Year, we are very happy to announce that the Wilderness Fly Camp – Kariega Game Reserve's first outdoor camping experience - has been up and running over the last few weeks and guests have so far been thrilled by this added extra on their Kariega experience! We have had some great feedback and are excited that the Fly Camp is proving to be a fun and adventurous new addition to Kariega's safari activities.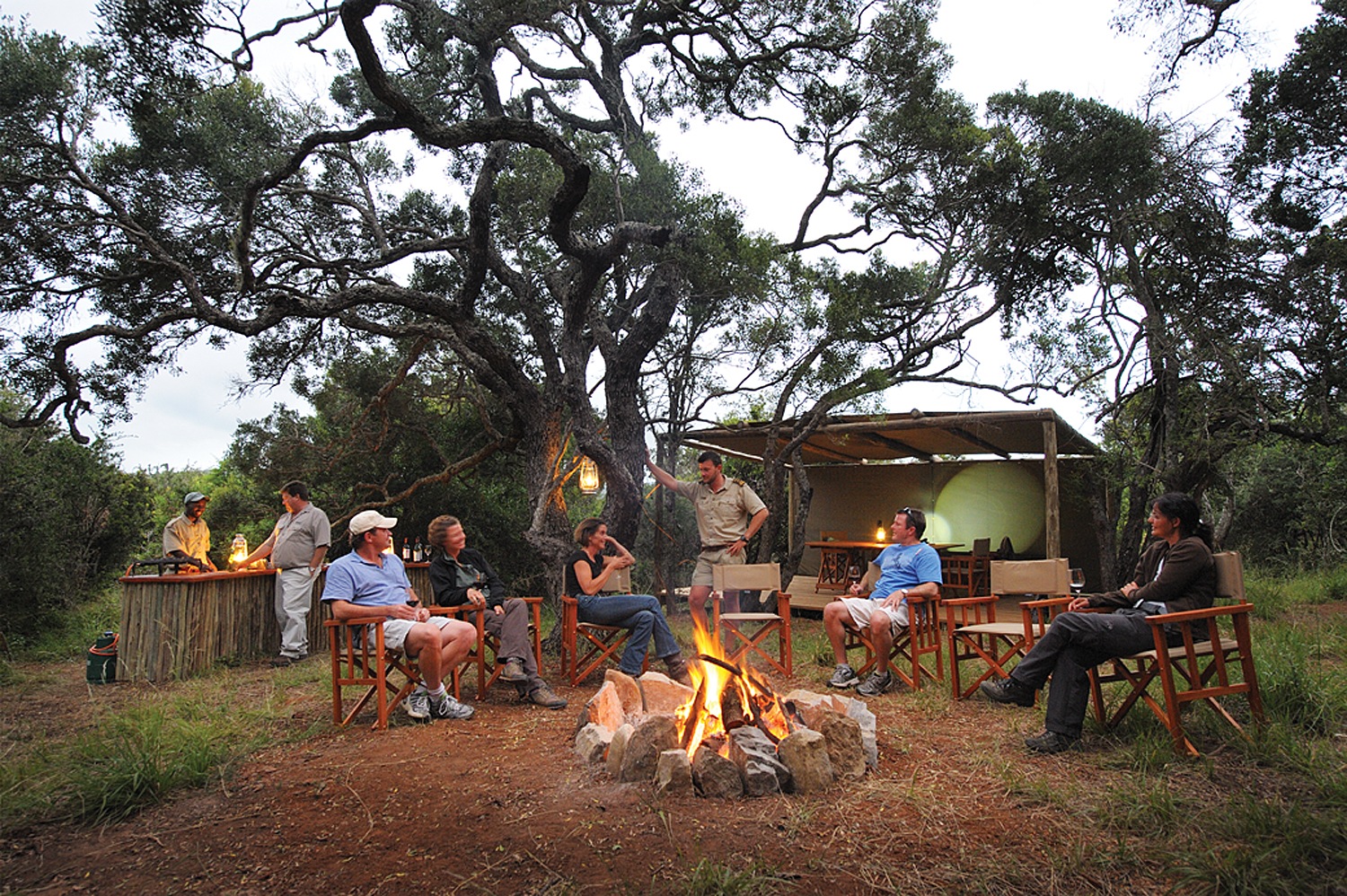 Many South African game reserves offer this amazing bush experience, and it has been our dream for some time to open this extra camping option to our guests! The Wilderness Fly Camp experience offers all the excitement and adventure of outdoor camping, combined with magnificent scenery in an untouched, pristine nature reserve as well as the thrill of the safari experience – including guided walks, river safaris and game drives on open 4x4 vehicles where you can view big African wildlife such as lion, elephant, rhino, buffalo and much more.
The camp has been set up in a beautiful and exclusive part of Kariega Game Reserve, offering guests peace, tranquillity and an opportunity to really reconnect with their natural surrounding and tune into the natures cyclical rhythms to be found on this pristine South African game park. The campsite is equipped with 5 rustic tents, and a central guest area for real campfire meals under the African stars.
The camp is open in the warmer summer months from September to May every year. Please also note that the Wilderness Fly Camp is not available as an individual booking, and is only available as an added extra to your stay at one of the Kariega Lodges. If you would like to know more please visit the Wilderness Fly Camp webpage or get in touch with us at reservations@kariega.net or by calling +27 41 581 2606.
We look forward to seeing you there!